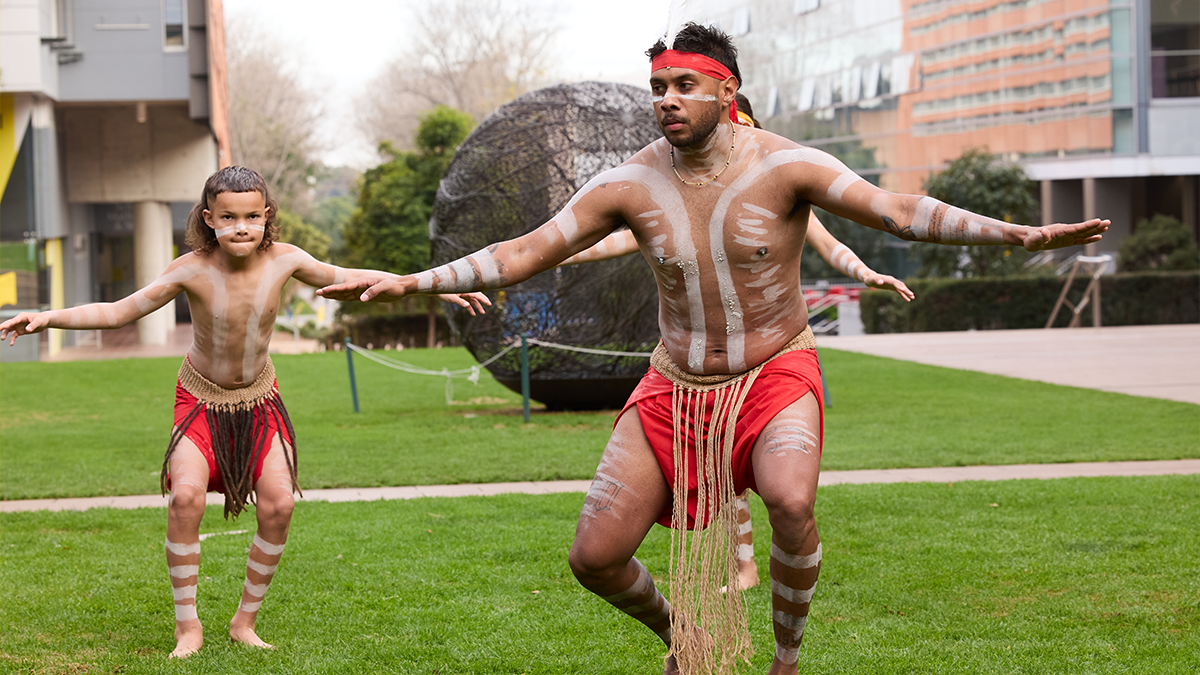 Dear colleagues
I hope you enjoyed a restorative Recharge Week and had the opportunity to take advantage of some valuable downtime to focus on your wellbeing, catch up and plan for the remainder of Term 2. I'm pleased to bring you this edition of Inside UNSW which, as always, is brimming with impressive achievements and initiatives from across our Faculties and Divisions, including top accolades for members of our University community, the launch of the Insight survey for casual staff, a successful Gateway Winter Program and more.
Launch of Insight survey for casual staff
Today we launched the second phase of the 'Insight' engagement survey for staff employed on a casual basis.
The first phase of Insight, for continuing and fixed-term staff, was held earlier this year and provided valuable insights into our strengths and areas of opportunity for improvement.
All casual staff who have been paid in the three months up until 6 July 2023 will be invited to participate in phase two of Insight.
Your feedback is important to us – taking part in the survey is a way to share your experiences of working at UNSW, including what we are doing well and what we can do better. Feedback from phase two of Insight will build on the results from phase one and help us work together to discuss, develop and implement cross-University and local actions that respond to your insights.
The leadership team is committed to taking meaningful action based on the results to make UNSW an even better place to work. For more information, please visit unsw.to/insightsurvey.
UNSW alumnus named NAIDOC Person of the Year
Congratulations to Professor Kelvin Kong who was last week awarded NAIDOC Person of the Year. Prof. Kong is a Worimi man from the Port Stephens region north of Newcastle who graduated from UNSW to become Australia's first Indigenous surgeon. He now works as an Ear, Nose and Throat (ENT) surgeon and regularly travels to remote Australia to provide specialist ENT services to Indigenous patients.  Prof. Kong's research focuses on the diagnosis and treatment of otitis media, or 'glue ear', which is experienced at higher levels in Indigenous than in non-Indigenous communities. 
This well-deserved accolade acknowledges Prof. Kong's dedication to improving the health outcomes of Indigenous children through his research and clinical practice. It is also fitting recognition of his advocacy work and efforts to improve pathways for Indigenous students to work in medicine and health.
The annual National NAIDOC Week Awards celebrate Aboriginal and Torres Strait Islander people who have demonstrated excellence in their field and made exceptional contributions to improving lives in their communities and beyond.
It is wonderful to hear about outstanding alumni like Prof. Kong who are transforming lives and truly making a difference. You can read more about Prof. Kong's work on the UNSW Newsroom.
UNSW Indigenous leaders changing the world
Congratulations to Pro Vice-Chancellor Society Professor Megan Davis, UNSW Canberra professor of Bushfire Dynamics Professor Jason Sharples, and PhD candidate Kirsten Banks who were named in Cosmos magazine's list of Aboriginal and Torres Strait Islander leaders who are changing the world.
The list of 52 leading Aboriginal and Torres Strait Islander people who are making a difference in the community, released during National NAIDOC Week, also includes UNSW alumni Professor James Ward, Distinguished Professor Larissa Behrendt and Dr Rhett Loban.
Read more about their impactful work.
Research Excellence
There is much exciting research news to celebrate in this edition of Inside UNSW.
I would like to congratulate Professor Merlin Crossley AM, Deputy Vice-Chancellor Academic Quality, who has received the 2023 Award for Research Excellence from the Federation of Asian and Oceanian Biochemists and Molecular Biologists (FAOBMB).
Prof. Crossley, a molecular biologist, is an expert on human gene regulation and how it relates to inherited blood disorders. The FAOBMB Award for Research Excellence recognises Prof. Crossley's pioneering work and sustained research productivity. This award follows his recognition in the recent King's Birthday Honours. Read more about his groundbreaking research on the UNSW Newsroom.
I would also like to congratulate UNSW researchers Scientia Professor Jane McAdam, Director of UNSW's Andrew & Renata Kaldor Centre for International Refugee Law, and Professor Gary Froyland from the School of Mathematics and Statistics, who received Australian Laureate Fellowships from the Australian Research Council (ARC) in the latest round of funding. Read more about how their research is driving policy reform and benefitting science.
It has been a remarkable month for research at UNSW. In another highlight, our researchers have topped the nation in the latest round of Cooperative Research Centres Projects funding. CRC-P funding has been awarded across five projects spanning cloud gaming, recycling, manufacturing technologies, quantum computing, and sustainable healthcare packaging. Congratulations to all involved!
HSC students on campus for Gateway Winter Program
At UNSW, we want our undergraduate population to be inclusive of all students, regardless of the school they attended or where they grew up. Last year, we introduced the Gateway Equity Target to have 25% of commencing undergraduate domestic students from low-SES backgrounds and/or Gateway schools over five years.
Recently, 700 HSC students attended a two-day on-campus event as part of the Gateway Winter Program, with 45 students of those students travelling from regional areas of NSW to also take part in the four-day Regional Residential Program that ran concurrently. The Gateway Winter Program is a two-week online program culminating in two days of on-campus experiences. During the online component, students received HSC subject-specific guidance, personalised mentoring, academic enrichment, and resources. The on-campus days give students a taste of university life and the chance to explore faculties and degree options through interactive faculty-led experiences. Thank you to everyone involved in this huge collaborative effort. 
There's more Inside UNSW…
I conclude this introduction with a warm welcome to Professor Colin Grant who has commenced in the role of Deputy Vice-Chancellor Global. Prof. Grant joins us from Queen Mary University of London where he was Vice Principal International. Welcome Colin!
The VC will be back from leave to bring you the next issue of Inside UNSW. In the meantime, please enjoy the wonderful array of stories in this issue and have a great week.
Best regards,
George
Professor George Williams
Acting Vice-Chancellor and Deputy Vice-Chancellor, Planning & Assurance
---
Picture above: A Welcome to Country, Smoking Ceremony and performance were held on the Globe Lawn to mark NAIDOC Week (3-9 July).
Comments