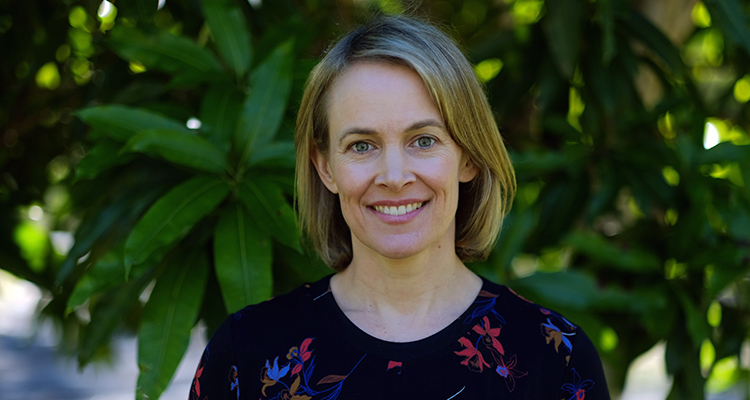 UNSW's Grand Challenge on Trust reaches a broader audience in fortnightly conversations with national and international thought leaders. 
When UNSW's Grand Challenge on Trust was launched in February, the Academic Lead Dr Katharine Kemp said she was having fascinating interviews with a range of experts as they were planning events and activities.
"We had to cancel those events, due to the COVID-19 pandemic, and I thought, why should the interviews stop?"
The solution is the Trust Exercise podcast series, Dr Kemp's fortnightly conversation with national and international thought leaders across industry, government, regulators and academia.
"I speak with some of the great minds who bring different perspectives on trust and do deep work on the issues, but who also know how to explain what they do for a broad audience," she said.
The word 'trust' is bandied about a lot these days, Dr Kemp said. "You see it in headlines, reports and marketing material. They say, 'trust is central', 'trust is declining', 'this or that government has a trust problem'.
"We ask, what is it that makes us worthy of trust, what happens when trust is abused? Our goal with the podcast is to have a thoughtful conversation about what trust means for different groups – how you earn it and even when it's important not to trust."
Grand Challenges Academic Lead Scientia Professor Rob Brooks said so many of the most pressing and difficult questions come down to trust.
"Without trust, neither cooperation nor commerce are possible. The coronavirus pandemic has exposed serious deficits in the trust citizens of many countries have in their governments and one another. It has also revealed that where such trust can be built, remarkable collective action is possible," Professor Brooks said.
"With every Grand Challenge, some of the most notable thinkers involve themselves in the debates and activities. For example, Katharine Kemp, Academic Lead of the Trust Grand Challenge, has been one of Australia's most prominent and insightful public intellectuals during this extraordinary year.
"I am astounded at how exceptional researchers in fields like cybersecurity, AI, law, public health, psychology, and politics have found one another and immediately started interdisciplinary conversations about the most important issues."
The Trust Exercise podcast includes Dr Kemp's interview with Rod Sims, chair of the Australian Competition and Consumer Commission (ACCC), about the commission suddenly working 16-hour days to authorise rival companies to work together and cooperate during the pandemic, when that cooperation would usually be against the law.
Lauren Solomon, the CEO of the Consumer Policy Research Centre, discusses some of the reasons the aged care system is broken, and the role of consumer trust in the COVID recovery. Associate Professor Christy Newman, from UNSW's Centre for Social Research in Health, talks about her research on queer families and trust in digital health. Professor Joel Pearson from UNSW Future Minds Lab discusses memory, intuition and decision-making.
"We have covered such a range of issues," said Dr Kemp. "We look at what are the barriers to sex workers and people suffering from blood-borne viruses to trusting online medical services. How good consumers are at spotting fake reviews. How can an online interface be designed to ensure you make the wrong choice? And Joel [Professor Pearson] even explained how standing on a rickety bridge affects your love life."
Malavika Raghavan, director of the Future of Finance Initiative in India, is an upcoming interview. Dr Kemp said the Future of Finance team is doing some intriguing research on the extent to which people trust digital services and their views on privacy, especially those living in remote areas or experiencing poverty.
Subscribe to the Trust Exercise podcast.
Comments