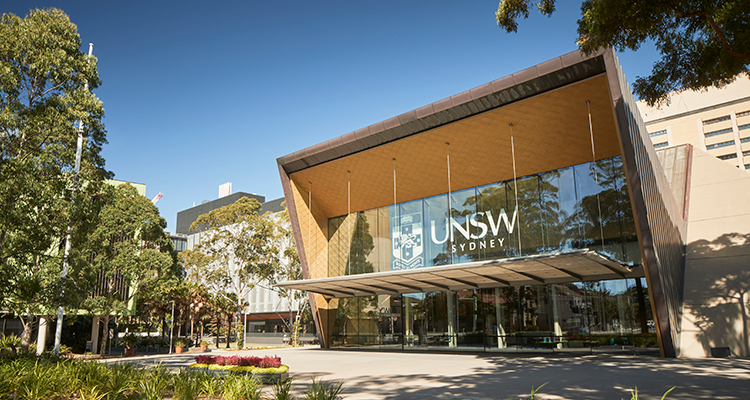 Following the release of the recommendations of Taskforce 20/21+ and UNSW's next steps in response to the COVID-19 pandemic, the below resources and information have been made available to staff.
Taskforce 20/21+ recommendations and Vice-Chancellor's presentation
After an extensive process of consultation and a review of options, the Taskforce 20/21+ Working Groups, which were established in April, have reported back. Their recommendations have been combined with our financial projections to produce a wide-ranging plan, which you can now download here. The UNSW Senior Leadership Team and Management Board agreed the plans and they were approved by the UNSW Council in early July.
The Vice-Chancellor shared the plans at an all-staff forum on 15 July. You can view his presentation here.
Voluntary redundancy EOI and process
Like other universities and organisations across Australia and globally, UNSW has a substantial financial gap because of the sudden impact of COVID-19. Through a combination of non-pay savings, pausing recruitment, reducing casual staff costs and use of our financial reserves, the University has addressed the financial impact of COVID-19 without compulsory job losses in 2020. Regrettably, job losses will be required to address 2021 and 2022 finances and align staffing with a reduced student load.
The invitation for staff to express interest in voluntary redundancy (VR) is the first step being taken by UNSW and is designed to minimise the extent of forced redundancies in the future. The VR program commenced on 15 July and will end on 31 July. Staff whose expression of interest is approved by UNSW will be made a formal offer of voluntary redundancy by Human Resources (HR) for their consideration.
Further information on the VR expression of interest process, a redundancy pay-out estimate and FAQs can be found on the HR Hub.
Safe Return to Campus
Considering the developing COVID-19 situation in NSW, we have paused approval of all new applications to return to campus while the situation unfolds. We have also asked teams who have already returned to campus to review and update their exit strategies so they can be enacted if required by NSW Health.
A reminder to all staff that you must not be on campus unless you have explicit approval through the Safe Return to Campus process and completed the requisite training, or you have a booked library study session. All other staff must continue to work from home until further notice.
More information on the Safe Return to Campus is available on the HR Hub and the COVID-19 website.
Change Support Series
2020 has brought unprecedented change in the way we work at UNSW, impacting many people in different ways. As a result, UNSW HR has created the Change Support Series to help you and your team navigate the impact that change may have on you and your work life. Find out more.
Other support for staff
We understand that change and potential job loss may cause pressure and anxiety for some people. UNSW offers a free, confidential counselling service through Benestar, our Employee Assistance Program (EAP) provider. The service is also available for family members.
The UNSW Staff Hardship Fund is also available to staff who are facing extreme immediate hardship.
Comments