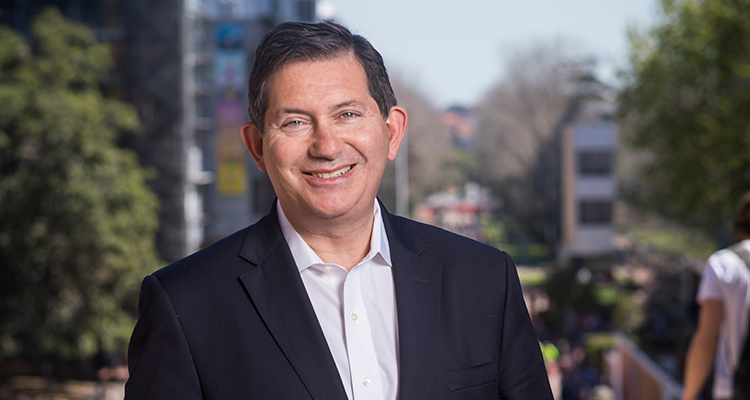 I begin this week by thanking all who joined the online staff forum on Wednesday, 15 July. It provided an opportunity to share the next steps for UNSW in responding to the COVID-19 crisis and the decisions made following the reports of the Taskforce 20/21+ Working Groups. More than 4,000 staff attended the forum on the day and there have subsequently been more than 3,500 views of the presentation. The COVID-19 Response Update & Taskforce 20/21+ Recommendations document, which provides more detailed information about our plans, has been downloaded almost 8,000 times.
A difficult aspect of our plans is the need for job losses to ensure that we address the University's financial shortfall in 2021 related to COVID-19. My hope is that the voluntary redundancy process that is now underway will help us to limit the number of compulsory job losses. 
Expressions of interest for voluntary redundancy can be submitted until this Friday, 31 July.
You can access more information about the voluntary redundancy process via the HR Hub. Further information about the voluntary redundancy process and the Taskforce 20/21+ recommendations is also available in these FAQs:
Human Resources FAQs: for information about redundancy and workplace change
General FAQs: for information about the University's finances, reorganisation and Taskforce 20/21+ recommendations
In mid-August we will know the number of staff who are taking voluntary redundancy and I will then be able to let you know the next steps for a formal workplace change proposal and any necessary forced redundancies.
Prize-winning UNSW Enactus Team
Enactus is a global network and learning platform dedicated to developing the next generation of entrepreneurial leaders and social innovators, which brings together business, academic and student leaders with a vision to create a better, more sustainable world. The UNSW Enactus Team participated in this year's National Showcase and received three of the top awards in what the Chair of Enactus described as "an exceptional feat", not previously achieved in the program's 21-year history in Australia. Congratulations to Tina Nguyen, Most Outstanding Student; Selena Griffith, Most Outstanding Faculty Advisor; and to the academic and business members who received the Best Practice Business Advisory Board Award.
The Enactus program provides opportunities for students to develop leadership skills, engage with industry and create positive social impact. Congratulations to the entire UNSW Enactus Team on their most successful performance to date.
Joint winners of the Australian Journal of Human Rights Andrea Durbach Prize
My warm congratulations, too, to Dr Dorothea Anthony, Lauren Tynan and Michelle Bishop, who have jointly received the 2020 Australian Journal of Human Rights Andrea Durbach Prize for two original research articles published in the journal. Dr Anthony was recognised for her work 'The World Conference on Human Rights: still a guiding light a quarter of a century later', and Lauren Tynan and Michelle Bishop for 'Disembodied experts, accountability and refusal: an autoethnography of two (ab)Original women'. These two pieces of research, though quite distinct, reflect the values for which the prize is awarded, including the importance of accountability and amplifying marginalised voices in human rights discourse. I encourage you to read more about these two prize-winning works.
The View from Here celebrates women artists
I was delighted to find out about a new online art exhibition, The View from Here: Women artists in the UNSW Art Collection. These 20 modern works have been specially curated to celebrate women visual artists and to broaden knowledge of – and access to – the works in our University's art collection. The View from Here is part of an important initiative to improve the collection's representation of women and Indigenous artists. As our DVC Equity Diversity & Inclusion, Professor Eileen Baldry, has reflected, "Art provides a unique means of understanding each other's perspectives," and I thank the UNSW Art Unit and UNSW Library for bringing us this opportunity to appreciate these remarkable works – and their creators.
Quantum Engineering Degree
UNSW Engineering will soon accept the world's first undergraduates in a quantum engineering degree, once again highlighting our global standing in quantum technology. Students in UNSW's new Bachelor of Quantum Engineering (Honours) will learn from leading quantum engineers and scientists, and have the opportunity to contribute to developments in this rapidly developing field. The opportunity is immense – to learn and contribute to current applications of quantum technology and, as Scientia Professor Andrea Morello has said, to be part of developing devices and capabilities that are unprecedented. Students will be able to study this degree from Term 3, 2020.
National Science Week is virtually upon us
Eating for the Planet, Life Among the Stars, We Still Need to Talk about Climate Change, and Meet the UNSW Women in Maths and Science Champions are just four of the range of events UNSW will host during National Science Week, 15 – 23 August. Our 'UNSW x National Science Week' program will bring together world-class scientists from UNSW, Australia and around the world to share some of the truly exciting things happening in science and technology. Our events will be conducted virtually this year because of COVID-19 travel and physical restrictions – creating the uniquely 2020 opportunity to 'Zoom a scientist', as part of The Praxical Project. Find out more about UNSW x National Science Week and see what piques your interest.
New Sustainable Development Goals Toolkit
UNSW's commitment to a sustainable future is entrenched in our 2025 Strategy and Environmental Sustainability Plan 2019-21. It is exciting to see our new Sustainable Development Goals Toolkit that academics throughout UNSW may use to incorporate sustainability-related thinking and content into their coursework. I encourage you to explore this interdisciplinary resource and consider how you might integrate the UN's goals into your teaching and learning. Thank you to all who contributed to the toolkit's creation.
Farewell Associate Professor Malcolm Miller
Please join me in farewelling Associate Professor Malcolm Miller as he retires from UNSW. In a career spanning 49 years, Associate Professor Miller has contributed much to the UNSW Business School and its forerunners. Malcolm came to UNSW from KPMG in 1971 as a Lecturer in the Faculty of Commerce. He rose to Associate Professor in 1980, headed the Department of Accounting in the mid-1980s, was for many years the Postgraduate Program Coordinator, and was the Associate Head of School until the end of 2017. He retires as Executive Program Director.
Malcolm complemented his service to UNSW with significant contributions to the accounting profession and practice over the years, as a member of bodies including the Public Sector Accounting Standards Board and the Australian Accounting Standards Board, and in the early 2000s, as Vice-President of the International Association for Accounting Education and Research. In 2003, Malcolm was recognised by the peak academic body, the Accounting and Finance Association of Australia and New Zealand, with the Outstanding Contribution to Practice Award. Read more about Associate Professor Miller's career.
Thank you, Malcolm, for your outstanding contribution to UNSW. I wish you well in your (second!) retirement.
Finally, a reminder that you can check the NSW Government website for news and updates related to COVID-19 health alerts. If you need support, free, confidential counselling is available through our Employee Assistance Program. The service is also available for immediate family members. Assistance for our students is available via The Nucleus on 02 9385 8500 and our Student Support Advisors.
Take care and stay well.
Ian
Comments