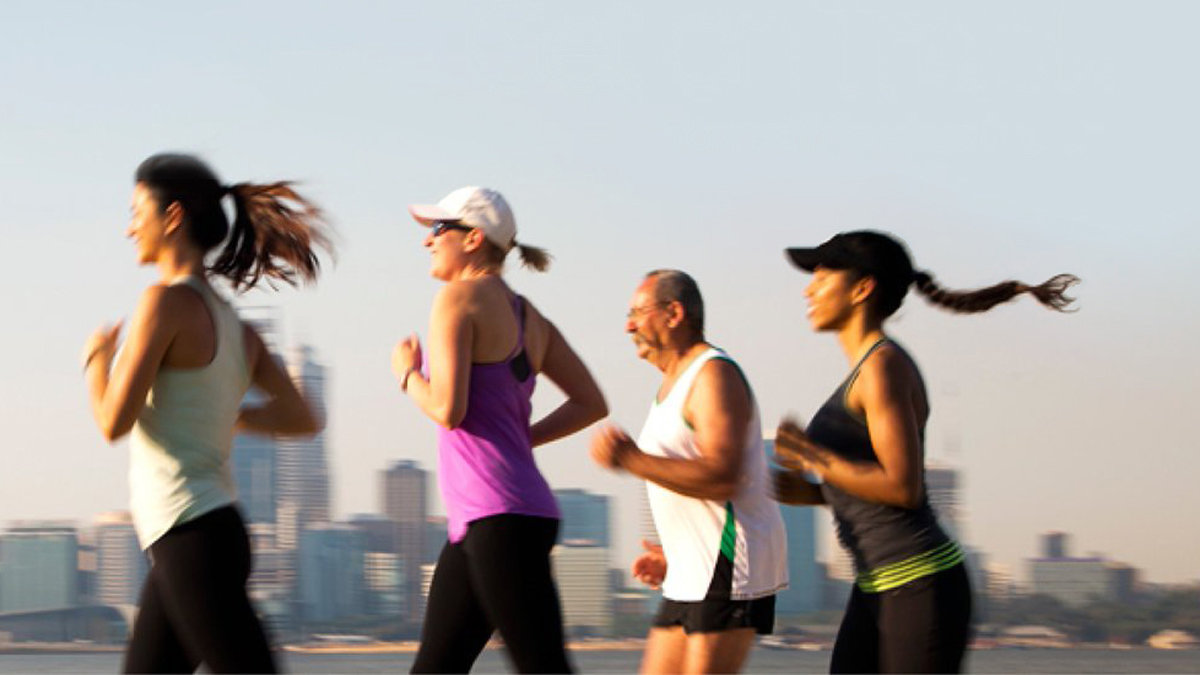 The Get On Track 'Local Challenge' starts on 31 May – get your team together so you can get moving this winter!
The Get On Track Challenge is a team-based health and wellbeing challenge. It runs for 12 weeks between the end of May and the end of August.
The challenge will help you to increase your daily physical activity level and your fruit and vegetable consumption. Your steps and your healthy eating will move your team along the virtual map as we walk from Uluru to Kakadu!
All staff and students and family members of UNSW staff and students are eligible to participate in the Local Challenge, which will be run in teams of four people.
Now is the time to start putting your team together so you can make sure that everyone is ready to start the Challenge on 31 May.
Once you have a group of four people who'd like to participate, chose one of them to be your Team Captain. The Team Captain can register the team here, then send each team member a unique team URL so they can join the team. 
If you don't have a team to join but you would like to participate, you can start your own team and leave the membership open. Anyone else who is looking for a team to join can join you on yours!
Steps are counted using your own tracking device, and then entered on the website. If you have a Garmin, Fitbit or Jawbone, syncing is also an option for you.
Don't miss out on the chance to participate in this fun health challenge!
The Local Challenge will begin on Monday 31 May and run for 12 weeks, finishing on Monday 23 August.
For more information about the Local Challenge, visit the Wellbeing website here.
Contact Wellbeing Coordinator Liza Poppert for any further questions about the program.
Comments