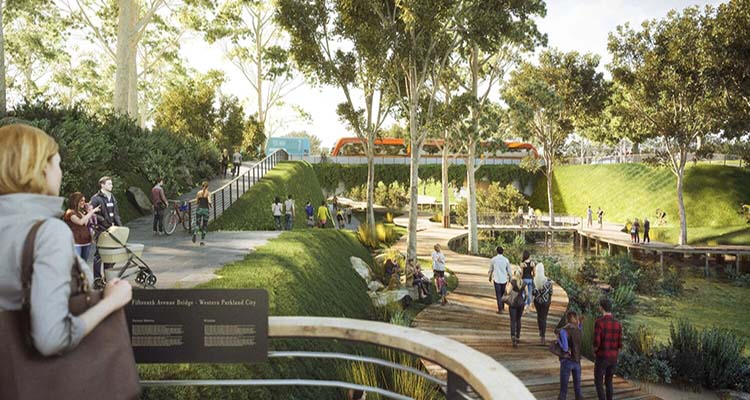 In an Australian first, the NUW Alliance will be unveiling a new "multiversity" in Western Sydney next year.
The NUW Alliance – comprising UNSW Sydney, University of Newcastle, University of Wollongong and soon to be joined by Western Sydney University – is joining forces to deliver a world-class higher education and research presence.
Matt Gijselman, Chief Executive Officer of the NUW Alliance, said:
"The University of Newcastle, UNSW, the University of Wollongong and Western Sydney University plan to establish a new higher education and research presence at the Western Sydney Aerotropolis. We will bring four of Australia's leading higher education institutions into a single allied entity to deliver 22nd century education, training and research in the Western Parkland City."
"Each of the partner universities brings a unique capability to the Multiversity, enhancing the partnership and introducing a new way of working together," Gijselman said.
The Multiversity will deliver world-class, industry-engaged teaching and research across a breadth of STEM-specialist disciplines, including engineering, aerospace, advanced manufacturing, and defence.
Amidst current challenges around the COVID-19 pandemic, the Multiversity will also be able to adapt to deliver education and programs in line with future student needs. 
UNSW President and Vice-Chancellor, Professor Ian Jacobs, said:
"The NUW Alliance Multiversity will commence as we are emerging from one of the greatest challenges of our era, the COVID-19 pandemic. The Multiversity is an investment in the future of our nation at a time when stimulating the economy and partnering with industry to produce the highly skilled, job-ready workforce that our society needs will be paramount.
"Post-pandemic, the research and development capability of the NUW Alliance can play a pivotal role in driving innovation-led economic recovery and helping create the home-grown jobs and industries envisioned by the Federal Government."
When it opens next year, the Multiversity (which will have an official name by then) will be located at Western Sydney University on its Werrington and Kingswood campuses. By 2026, the vision is to expand into a new campus built in the Western Sydney Aerotropolis.
The Western Sydney Aerotropolis will be Australia's next global gateway, built around the world-class Western Sydney International (Nancy-Bird Walton) Airport. This presents an opportunity to drive transformational change in the emerging Western Parkland City, a vision for Western Sydney that will improve opportunity, amenity and sustainability for workers and residents.
Pictured: An artist's impression of the Aerotropolis, where the Multiversity will be built near Western Sydney Airport www.wcaa.sydney  
Comments