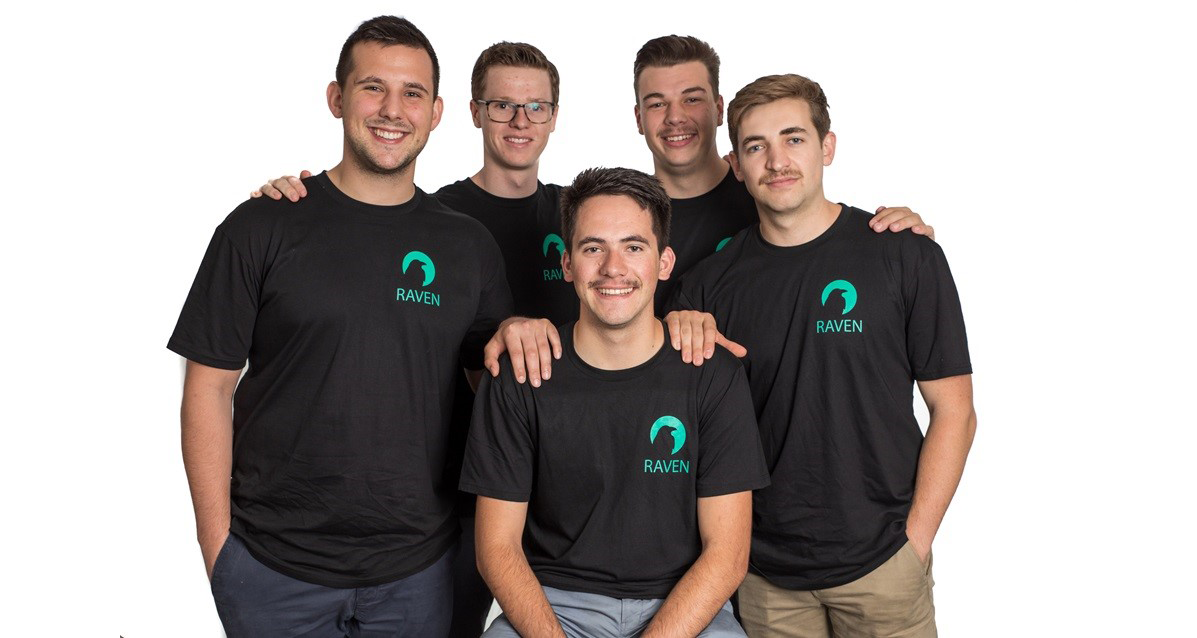 Meet the UNSW Sydney students who went from winning the Maker Games in 2017 to selling their expertise back to the University.
Raven, a start-up company of five engineers who met on campus, has become a UNSW success story at every turn of its evolution. The team is making waves in the burgeoning field of the Internet of Things, providing user-friendly solutions which have potential to reduce energy emissions from labs at UNSW and other institutions by increasing the efficiency of fume cupboard utilisation.
Harnessing the opportunities and skills developed at UNSW, Raven developed Smart Sash sensors, which it now provides to organisations including CSIRO, The University of Sydney, and UNSW, where the company is enabling significant energy savings with potential to reduce the environmental impact of labs.
After teaming up and winning the first UNSW Maker Games in 2017, the team was granted a scholarship to visit Silicon Valley, where its members networked with staff from major tech companies such as Apple, Cisco and Oracle, including several UNSW alumni, and were inspired to start Raven.
Upon their return, the University granted the team with everything it needed for success, including the opportunity to test the pre-production version of the Smart Sash device on its fume cupboards, and provided valuable feedback that helped Raven to produce and market the product.
"UNSW supported us through every step of the start-up process, from legal patenting advice to office space. It's been a wild journey from entering the Maker Games together to getting our product off the ground and now seeing it implemented in the same institution that gave us our start," said Matthew Eyles, Co-founder of Raven.
Fume cupboards use lots of power, and UNSW has over 400 on campus. By monitoring its usage with Raven's Smart Sash product, the University has gathered data which provides valuable insight into lab usage and efficiency. Following this trial, there is potential to increase the number of devices on campus in the future.
Dr Jose Bilbao is an Education Focussed academic in the School of Photovoltaic & Renewable Energy Engineering who also supports Estate Management in renewable energy and energy efficiency projects across campus.
"I taught some of the Raven team members while they were studying at the University," said Dr Bilbao.
"It was exciting watching them build their company from the ground up, practically applying what they learned from their education and the various opportunities offered by UNSW, like the Maker Games. The result is a strong enough product that Estate Management is currently trialling it across campus.
"For young entrepreneurs, it's a testament to the importance of strong networks, and an example of what can happen when you throw yourself into the opportunities that life presents, particularly while you are in a rich and stimulating environment like UNSW Engineering. You don't have to wait to finish University to start a company," he said.
Following its successes, Raven applied for the CSIRO ON Accelerate, a program designed to commercialise the research and innovation of universities. It was the youngest team to be selected for the bootcamp.
The success of Raven highlights the potential of a strong industry-focussed education when paired with a team of creative problem-solving minds, and we can't wait to see where these young entrepreneurs go next. 
 
Comments