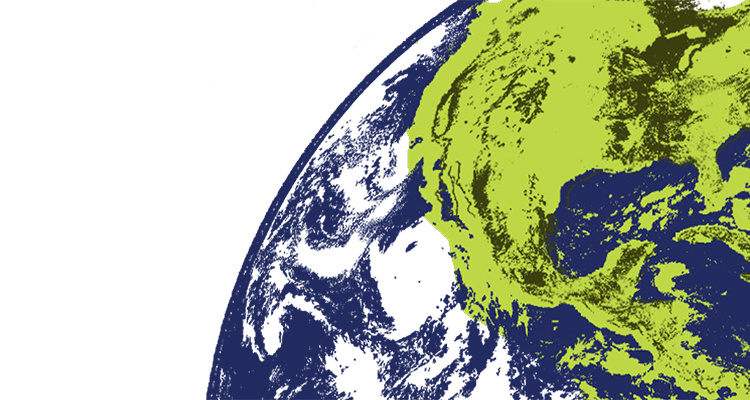 This year, on its 50th anniversary, Earth Day turns virtual, urging us to make positive changes for the environment as we stay home and practise physical distancing. 
Earth Day will be held on Wednesday 22 April this year. Earth Day Network's mission is to diversify, educate and activate the environmental movement worldwide. Though the world is facing the COVID-19 crisis, climate change still represents the biggest challenge to the future of humanity and the life-support systems that make our world habitable.
UNSW Sydney's Estate Management is responsible for making our campuses more efficient and sustainable, but this Earth Day as we work from home, it's time to explore what we can do as individuals to make our living spaces and homes more eco-friendly.
Get involved with Earth Day activities
Take the Earth Day daily challenge, a 22-day series of environmental actions that will be posted daily on Earth Day Network's social media channels (@earthdaynetwork). Follow and add your actions with the hashtags #EarthDay2020 and #EARTHRISE.
Join the world's largest global citizen science effort to protect our planet by taking the Earth Challenge 2020. Start by downloading the Earth Challenge app and learn how to contribute critical environmental data from your area. 
Be energy smart 
When you're not working, do a puzzle, read a book or play a board game; you'll get a mental break from your screens and save some money on your energy bill at the same time. 
Switch your appliances off at the wall socket; appliances on standby can account for 10% of your energy bill. 
It's getting cooler, but the sun is still shining; hang your washing out in the sun instead of using the clothes dryer and use a cold wash to save even more energy. 
If you live with other people, share the cooking to reduce electricity and gas use in the kitchen.
Dress for the weather and save the air conditioner or the heater for when you really need it. 
Reduce your food impact
Plan your meals. Before you go to the shops, work out exactly how much food you need (and have storage room for) so you won't end up throwing things out. 
Compost your scraps; when you do have bits to throw away, composting turns scraps into useful fertiliser. If your council doesn't take food waste and you don't have space for a larger compost system, a bokashi bin may be for you.
Grow your own herbs and other vegetables; 35% of the average Aussie household bin is food waste. Growing your own plants helps to reduce waste as you can pick only what you need.
Go plant-based for most of your meals; Animal agriculture is one of the largest contributors to greenhouse gas emissions and cutting down meat consumption is one of the most impactful actions we can take as individuals. 
Say no to single-use plastic
Do a plastic audit in your home and identify areas of improvement. 
Switch to products like shampoo, conditioner and soap bars instead of buying bottles.  
Reuse or upcycle take away containers and other products. 
Use a coffee press to make your own coffee. Most pods can't be effectively recycled. 
Use alternatives to cling wrap like beeswax wraps, silicone food covers, or another plate or bowl to keep leftovers fresh. 
There's so much more you can do
On 22 April, tune into Earth Day online, join a digital event from across the globe or take action for the planet by volunteering for Earth Day and beyond. 
Comments