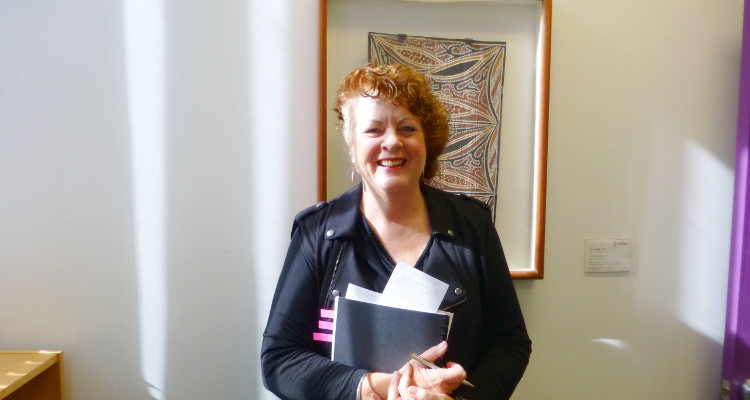 The Director of the Education Focussed (EF) Career Development program discusses innovation in teaching as UNSW Sydney academics pivot to teaching online, and outstanding teachers who are making their mark.
"Chance favours the prepared mind," Professor Louis Pasteur, the French scientist who developed the germ theory of disease, once said.
An important part of the work of EF academics, in the face of challenges posed by COVID-19, is developing innovative solutions that will allow UNSW to continue to offer support and a quality learning experience to students.
"UNSW was truly prescient in having created EF roles so that we already have a group of educators who are able to take the lead in teaching remotely, and also in providing support, advice and exemplars on how to teach online," said Director of UNSW EF Career Development program, Associate Professor Louise Lutze-Mann.
"There is a range of wonderful resources available by way of webinars and workshops developed by EF academics on topics as varied as how to use MS Teams in teaching, upskilling for Moodle and Blackboard Collaborate, creating online learning communities, or the value of making time in your online class for informal chatter among the students," she said.
EF academics have also been gathering in Communities of Practice (CoPs) that align not only with the 2025 Strategy, but also with faculty-specific priorities and interests while maintaining the benefits that come with working in a cross-disciplinary working group. With the avowed intent of creating change through collaboration, there are multiple EF CoPs such as Online Learning and Innovation, Digital Assessment, Student Wellbeing, and Student Feedback that are particularly relevant at this time.
Outstanding UNSW teachers have also been recognised nationally for excellence in teaching. Recently, Associate Professor Jayashri Ravishankar was conferred a Citation for Outstanding Contributions to Student Learning as part of the 2019 Australian Awards for University Teaching (AAUT). She has been credited for developing innovative online and face-to-face learning strategies that improve the employability skills of students in large cohorts. Two other EF academics were awarded AAUT Citations in the preceding year: Associate Professor Liz Angstmann and Associate Professor Kim Snepvangers.
Reflecting on her career, A/Prof. Ravishankar said, "One of the most impactful changes I have seen at UNSW is the addition of EF roles and the support that they bring to educators."
A/Prof. Lutze-Mann believes there is a lot we can learn from the COVID-19 pandemic.
"As a biologist by training and an EF academic by choice, I teach students about evolution and adaptation, and the requirement to adapt to change for survival. I think this has never been so clearly demonstrated as now, as we adapt to the COVID-19 pandemic. For those of us who teach, there has been the requirement to adapt very rapidly to teaching online, but there is also the need to reassure our students that they will still receive the quality education that UNSW prides itself on delivering," she said.
"At the same time, we must not lose sight of what really matters; social distancing should not become social isolation. We need to stay connected and travel this journey together. Then, hopefully, it will be an adventure."
To access the webinars developed by EF academics, please visit EF Central. This site also has links to other resources, including those provided by the PVCE Portfolio. You can also find a list of EF CoPs here. If you are interested in working with like-minded colleagues on educational initiatives, please contact the CoPs project officer.
Comments