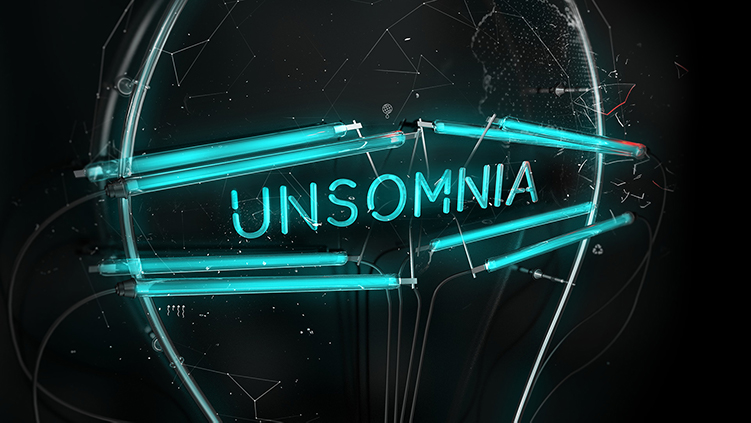 Submit your application by Thursday 30 April for UNSOMNIA, a fast-paced program of entertaining and thought-provoking talks in which UNSW Sydney thinkers present their ideas to Sydney and the world.
In recent years, UNSOMNIA has asked some of UNSW's most interesting people "what keeps you up at night?", "what needs to change?" and "where will we be in 70 years?"
Despite all the change and uncertainty of the COVID-19 pandemic and physical distancing, the Grand Challenges program is seeking talented academics and researchers to be part of UNSOMNIA 2020, exploring a question for these difficult times: what can we learn while we are apart?
Apply for the 2020 program by Thursday 30 April 2020 to be among the line-up of academics who illuminate the current darkness with fresh, original and intelligent thinking. Interpret the question freely; just make sure you hook us with your idea.
UNSOMNIA alumni have described the benefits of participating in the program as:
having a public platform for taking their research to a wider audience

receiving expert coaching in all aspects of talk preparation and development

related opportunities to speak at festivals, on television, radio, and at international conferences

receiving invitations to contribute to prestigious journals and written media articles

increased traffic to their academic web pages.
How to apply for UNSOMNIA 2020

2.    Create a one-minute video to pitch your answer to "what can we learn while we are apart?"
3.    Submit a link to the video via the UNSOMNIA SharePoint site by 5pm Thursday 30 April 2020.
For more information and to submit your video please visit the UNSOMNIA 2020 website.
While the aim is to hold UNSOMNIA at UNSW Open Day on Saturday 5 September 2020, the health and safety of our students, staff and community will ultimately decide when, where and if UNSOMNIA happens. UNSW is closely monitoring the COVID-19 situation to ensure activities follow advice from the Australian Government to help prevent the spread of COVID-19 and contingency plans are being put in place should an event of this nature not be appropriate in September 2020.
UNSOMNIA is a collaboration between UNSW's Grand Challenges program and the Centre for Ideas.
Comments