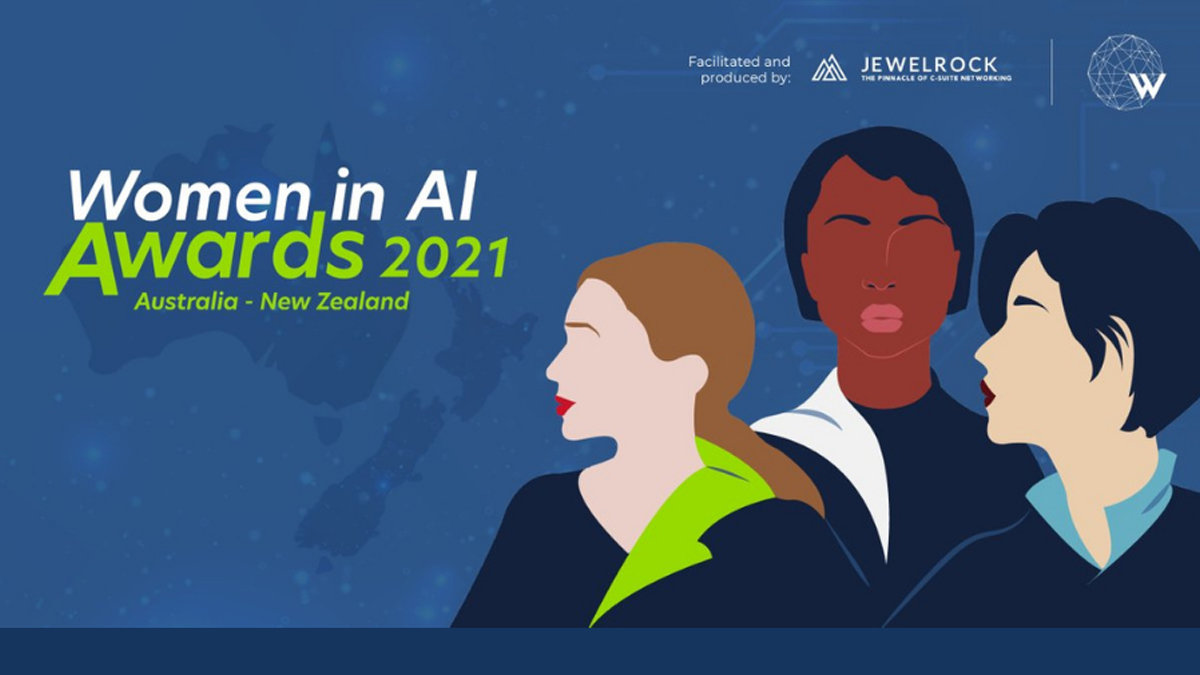 Two academics from UNSW Engineering have been announced as winners in the inaugural Women in AI Awards 2021.
Dr Beena Ahmed, Senior Lecturer in Signal Processing in the School of Electrical Engineering & Telecommunications, was honoured in the AI in Education category for her development of speech therapy applications for children.
Dr Lina Yao, Scientia Associate Professor from the School of Computer Science & Engineering, was awarded first place in the AI in Cyber Security category for her work in identifying cyber threats, especially with regards to false information on social media.
The awards came from Women in AI, a global network of female experts and professionals in the field of Artificial Intelligence working towards gender-inclusive AI that benefits a global society.
The panel of judges made appraisals based on innovation, leadership and inspiring potential, global impact, and ability for the AI solution to do good for the community and citizens.
The prize ceremony was held at the Museum of Contemporary Art in Sydney and was hosted by multi award-winning STEM journalist Rae Johnston, with former Minister for Foreign Affairs Julie Bishop and current Chief Scientist Dr Cathy Foley in attendance.
Hon. Karen Andrews, the Minister for Industry, Science and Technology, said: "These Awards shine a light on the inspiring work of talented women in AI. Like other areas of STEM, it's incredibly important we nurture an AI culture that is gender inclusive."
The two UNSW academics were both delighted to be honoured in their respective categories and hope they can be role models for future generations of females in the field of AI.
Dr Beena Ahmed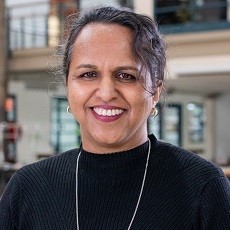 How do you feel about winning this award?
"It was exciting to win the award and it's always nice to have your work recognised and appreciated.
"I feel this is a culmination of 12 years' work which has been to develop automated speech tools for children, to address the problem of children not benefitting from speech therapy exercises they might need to do at home."
Can you describe a little bit more about your specific research?
"With speech therapy, a child might go to a clinic once a week, or once a fortnight, but after that they have to practise at home and get help and feedback from a parent or guardian who isn't actually trained.
"We've done clinical trials and we've worked very closely with children and learned a lot about the best way to deliver the exercises they need to do. It's an important thing because 50 per cent of children who need speech therapy don't have access to it, and of those that do the vast majority drop out for various reasons.
"Say66 is the result of all that work, and that's a product for use at home where the clinical outcomes are just as good as in-clinic care because our algorithm­­­­­­s are providing really good feedback to the child."
How important is AI in people's lives?
"AI is simply giving computers or processors the technology to make decisions that we as humans might take. People don't realise how much AI is already part of our lives and how much we are dependent on it. Every time we pick up a mobile phone, we are picking up AI.
"I think it's very important to bring diversity to the workforce in this area, because with that you bring diversity of ideas."
How important is it to increase female involvement in AI development?
"Unfortunately, we tend to pigeonhole people based on various criteria. Not just gender, but also race, or socio-economic background, or many different other ways. And we then sideline them and say, 'You don't belong in this field.'
"But it is to everyone's detriment when we do that. Our lives are richer when everyone is involved, and especially girls because of the discouragement they can get from society, from schools, from teachers, from many people when it comes to pursuing an interest in technology or engineering.
"Role models are also important, to see that there is a pathway to success and also to help parents see what can be achieved so they fully support their daughters on the journey. So hopefully these awards will also help in that regard."
Scientia Associate Professor Lina Yao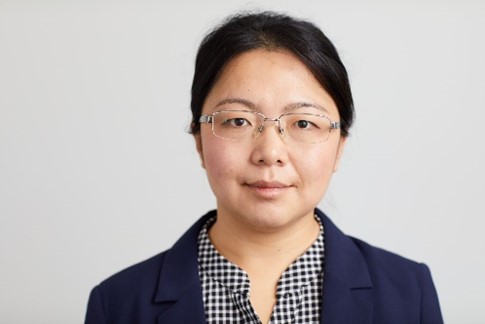 How do you feel about winning this award?
"I am very thrilled. I think it is important given the fact that females are under-represented in the STEM fields.
"I hope these awards will help encourage more young girls to choose STEM courses and a STEM career and also for academics like me to pursue their goals in this area."
Can you describe a little bit more about your specific research?
"My work is involved in generalised concepts of cyber security, rather than just conventional malicious cyber attacks.
"I am interested in false information, and what you might call fake news, especially on social media. And that also includes cyber fraud, as well as passive threats caused by network or hardware or software failures.
"We are living in a post-truth era and there is a lot of information swirling around, but on social media it can be hard to tell what is true and what is false. So that is one of my key research areas to develop ways of helping to identify false information.
"We are developing normal machine learning and AI solutions to analyse the content on social media; for example, looking at the profile and looking at what is being put out and the user's history.
"We look at their interactions, because for bots or fake accounts it is hard – and costly – for them to generate real interactions in the same way a real person would.
"People believing false information could also lead to fraud if they send money to a fake account.
"We are trying to create a comprehensive AI solution to try to make cyberspace more trustworthy and reliable because it's becoming harder for normal people to discern the truth."
How important is AI in people's lives?
"We need to figure out how to make good use of AI in important areas such as healthcare, elderly care, education and also manufacturing.
"My long-term goal is to make AI a partner of people, not just a tool. So we can work with AI, working together to make our lives better and make the world better.
How important is it to increase female involvement in AI development?
"I think more women should be involved to increase our voice and to help shape AI as it transforms society. Women bring a different view that can complement that of men.
"We need the whole of society to participate to help us develop AI in ways that can shape and transform everybody's lives."
Comments