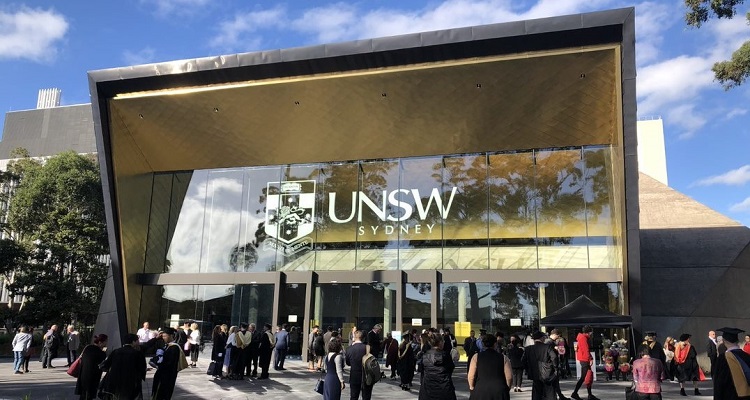 Just in time for graduations, the newly refurbished Sir John Clancy Auditorium opens.
The first stage of the Clancy Auditorium foyer refurbishment project was completed in time for graduation ceremonies that commenced on Monday 6 May 2019.
The refurbishment of the Clancy is part of the Gate 9 Arrival project. This will transform the main entry point to UNSW on the upper campus to integrate the future light rail service.
"UNSW is working to create a memorable and unique place for ceremonies and events by improving the functionality and amenity of the Clancy Auditorium for the benefit of our campus community," said Andrew Walters, Vice President Finance and Operations.
The Clancy project will improve the graduation experience and enhance the functionality of the foyers. With the completion of Stage 1, the new entrance canopy with a stunning copper shingle roof was unveiled along with the enhanced entrance foyer, creating a memorable backdrop for graduation photos. 
Works have commenced on Stage 2 of the project to refurbish the east and west foyer and facade of the Clancy. The project is expected to be complete by October 2019.
Visit the Estate Management website to find out more about this project.
Comments