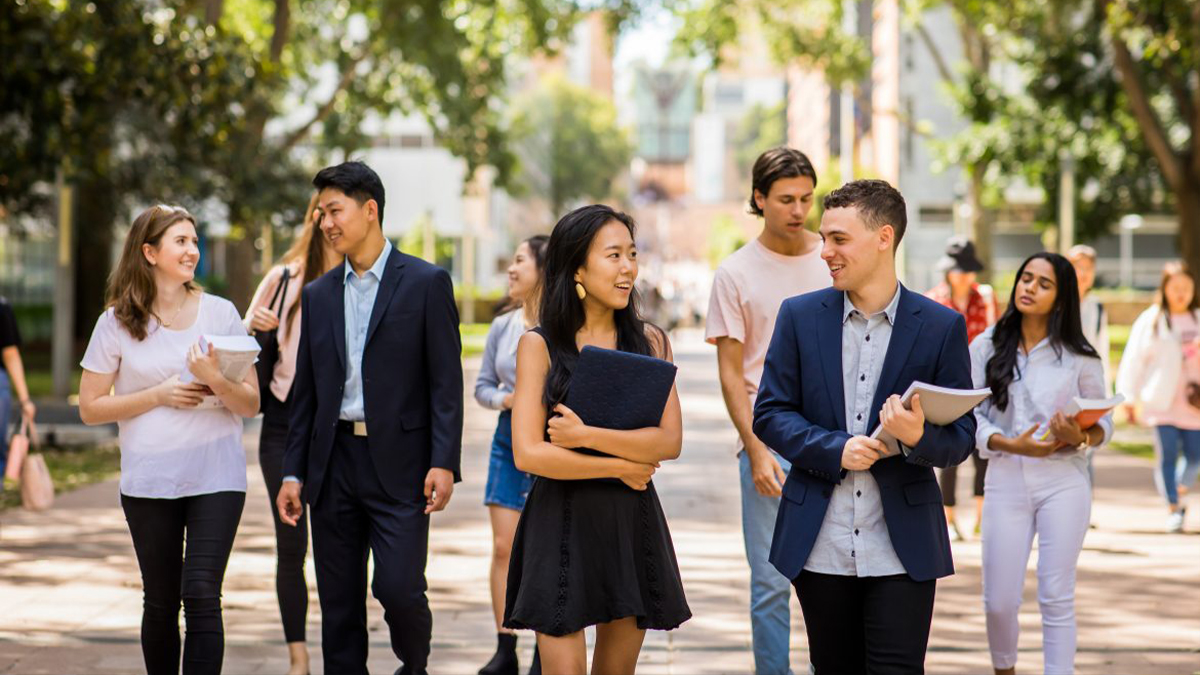 The Access, Equity and Inclusion 2021 Impact Statement shows increased diversity in the undergraduate community and an 85% rise in Gateway Admission Pathway enrolments.
Access, Equity and Inclusion (AE&I), in the Division of Equity Diversity and Inclusion (EDI), has released its 2021 Impact Statement containing some significant improvements to student access and equity.
The Statement reports on the progress of initiatives relating to student outreach, access and equity, and the ways UNSW is working to ensure that historically underrepresented groups are receiving equitable access and improved educational outcomes at university.
Under UNSW's 2025 Strategy, the University is committed to shaping and progressing a just society by fostering equity, diversity and inclusion. EDI takes carriage of many of these activities in its university-wide portfolio of work. To improve student access and equity, AE&I initiatives include the NSW Equity Consortium which targets students in Years 7 - 9, and the Gateway Admission Pathway and Program (GAPP) for students in Years 10 – 12.
"Our educational outreach initiatives focus on building academic capacity through early engagement at high school and increasing students' access to, preparedness for, and success in higher education," said Mary Teague, Director of Access, Equity and Inclusion.
In 2021, over 4,500 students engaged in AE&I outreach programs, and 696 students enrolled at UNSW in 2022 via the Gateway Admission Pathway, an 85% increase from the previous year.
"Our initiatives take a holistic approach in supporting underrepresented students," said Teague.
"Through our programs, we deliver curriculum-linked learning experiences that enrich students' school-based learning. When you combine this with equitable entry through the GAPP, students are better placed to access and succeed at university."
Students from Gateway schools have the most diverse student populations in the state. The GAPP has increased the diversity of UNSW's undergraduate population significantly, drawing students from areas of relative socioeconomic disadvantage, regional and rural NSW, culturally and linguistically diverse backgrounds, and migrants and refugees. In 2021, AE&I continued to support Years 11 and 12 students during a period of unprecedented disruption. Offerings were delivered online and outside of school hours to ensure that as many students as possible had access to opportunities.
"As a result of our carefully targeted initiatives, 51% of students who enrolled through GAPP in 2022 were from low-SES backgrounds, contributing significantly to UNSW's low-SES access rate exceeding its incremental target for 2021, reaching 11.94% in T2" says Teague.
AE&I lead the NSW Equity Consortium and partner with UTS and Macquarie University ensuring that widening participation and outreach can be undertaken at scale, reaching whole cohorts of students in Years 7, 8 and 9.
"Our partnership with the University of Technology Sydney (UTS) and Macquarie University enables us to share expertise, research, and resources; essential for maximising the educational benefits of outreach for students and building partnerships with secondary schools in Greater Western Sydney," said Teague.
The Impact Statement features a number of real student stories that illustrate the impact and importance of the work of AE&I in providing genuinely life-changing opportunities for our community.
Comments