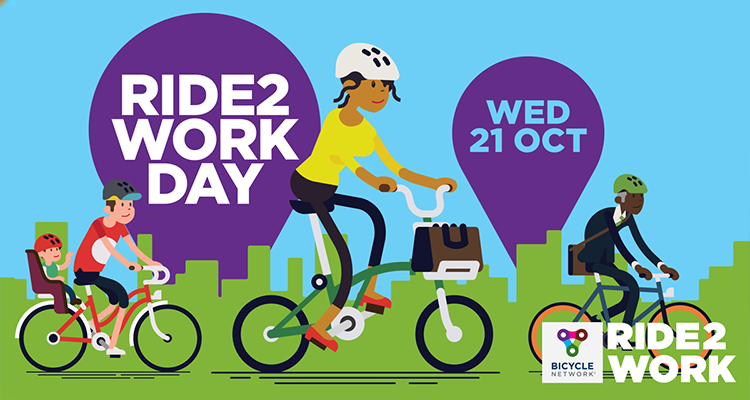 There is no better time to join many of your colleagues and start enjoying the environmental and health benefits of cycling to UNSW. 
Are you wanting to eliminate the financial and environmental impact of driving to work, concerned about the safety of public transport due to COVID-19, struggling to find enough time for exercise in your workday schedule, or just need a head-clearing change of routine? Get on a bike this Wednesday 21 October, National Ride2Work Day. 
Around half of UNSW students and staff live within 10km of the University. With new local pop-up cycling paths and lanes supplementing existing facilities (including on High St and Todman Ave), riding to work is easier than ever for the UNSW community. 
If you are working from home this Wednesday, instead you could try planning your route to campus using one of the many cycling route planning resources available online, or test out the route on your lunch break for fun. 
Here are what some of your colleagues think about their two-wheeled commutes to UNSW: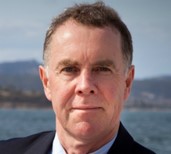 Professor Trevor McDougall, Scientia Professor of Ocean Physics & Australian Laureate Fellow, School of Mathematics and Statistics 
I thoroughly enjoy the 50-minute ride to UNSW, a ride that includes first riding across the Harbour Bridge, and then through the city on its excellent bike path. At 68 years of age, it's a great way to stay fit, and when I have time, I take an extra loop around the Centennial Park circle.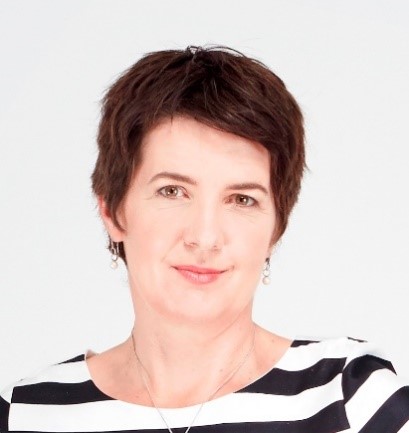 Professor Rebecca Ivers, Professor and Head of School, School of Public Health and Community Medicine 
I love riding to work as it clears my head before and after work, allows me to avoid being part of the traffic, and helps me keep active.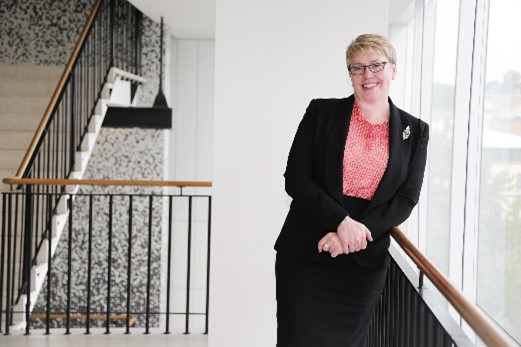 Professor Leisa Sargent, Professor and Senior Deputy Dean, Australian Graduate School of Management 
I'm helping my heart, brain, the environment, and it's effortless (and free) to park, but most importantly, I get to ride through Centennial Park, so I get a dose of nature every trip!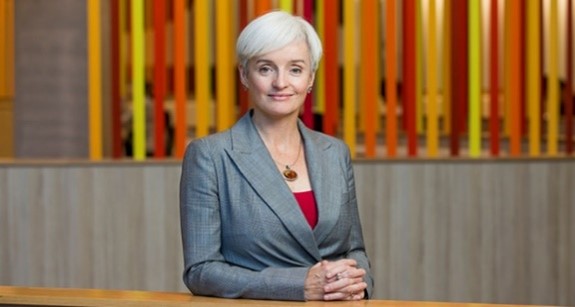 Professor Emma Johnston AO, UNSW Dean of Science 
I am pleased to share my support for Ride2Work Day and applaud everyone who is able to participate or are make other carbon-conscious adjustments to how they work or study.   
Ride2Work Day is a great time to reflect upon the environmental impact of our travel choices. I recently launched the UNSW Science Sustainable Travel Policy to embed this reflection in my Faculty's travel processes and to reduce our carbon footprint.  
The environmental benefits of UNSW staff and students' adoption of flexible working, active commuting and participation in events such as Ride2Work Day events are significant and deserve celebrating. 
In Time for Ride2Work Day, the Science Sustainability Working Group (SSWG) has established a Microsoft Teams group, Bike2UNSW, to connect staff and Higher Degree Research (HDR) students interested in riding to UNSW. The group has channels for commuting to the University from different parts of Sydney and can be used to share information about cycling routes and on-campus cycling facilities, find riding mentors, and organise events. The group is welcoming bike riders of all levels to join their its new community. 
UNSW is more bike-friendly than ever, with more than 1000 bike racks across campus, several bike repair stations and a secure bike shed. You can find your nearest bike park, shower or repair station on our interactive map. Our secure bicycle hub, Barker Street Bike Store, opened in 2020 and offers 35 secure parking spaces and 46 lockers. You can find out how to secure access here. 
Find out more about cycling to UNSW here. 
Comments