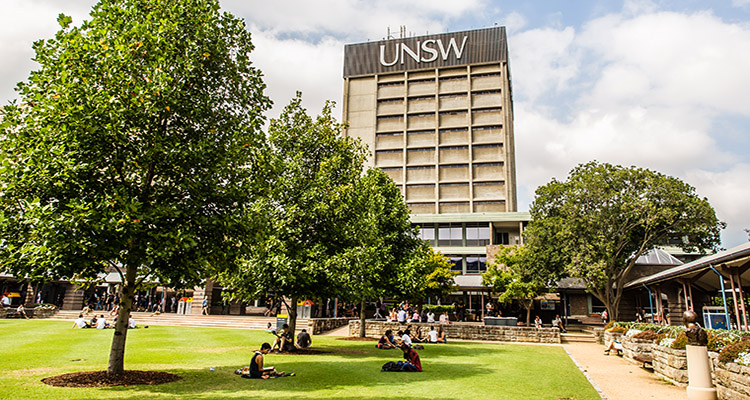 Dear colleagues
In a year of great challenges and uncertainty, it is particularly pleasing to see that the accomplishments of so many in our community are being recognised by awards and honours. This newsletter includes many examples, and I know these are a small selection of the contributions that UNSW students, staff and friends are making in our local community and throughout the world. My sincere thanks to every member of the UNSW community whose work continues to advance our vision of improving and transforming lives around the globe.
Thank you, too, to all who provided feedback on the workplace change proposals. As I wrote to you last week, all submissions are being carefully considered as we refine the proposals. Next week we will release an implementation paper, which will be followed by a series of Faculty and Division meetings for staff to hear about and discuss the definitive plan. I again express my commitment to minimising job losses.
Please be assured that we will continue to implement workplace changes across our University with compassion and respect. If you have any questions or concerns, please speak to your manager. If you need support, please remember that the Employee Assistance Program is available to staff and immediate family members. 
I know this continues to be an anxious time for many people and I thank you all for your patience, as well as the support and collegiality that are being demonstrated throughout our community.
Associate Professor Guozhen Liu receives Georgina Sweet Award
Congratulations to Associate Professor Guozhen Liu for being one of six recipients of a prestigious 2020 Georgina Sweet Award for Women in Quantitative Biomedical Science. The award, which recognises and supports female researchers who demonstrate excellence in quantitative biomedical science, was given for A/Prof. Liu's 'inflammation-on-a-chip' technology. This innovative technology can be implanted into patients with autoimmune disorders, including some cancers, allowing doctors continuous monitoring of their immune response, and informing personalised treatment.
Fellows elected to prestigious academies
Fabulous news from the Australian Academy of Health and Medical Sciences, with Scientia Professor Guy Marks and Professor Susan Clark recently elected Fellows of the Academy, in recognition of their exceptional contributions to health and medical science in Australia. Guy is a world-leading respiratory physician and epidemiologist who has made important contributions in fields including the control of tuberculosis in Australia and internationally. Susan is a leader in the field of cancer epigenetics, whose research is providing new insights for disease diagnosis and treatments. My warm congratulations to Guy and Susan.
Brilliant news, too, from the Academy of Social Sciences in the UK. Professor Claire Annesley, Dean of the Faculty of Arts, Architecture & Design (working title), has been elected a Fellow of the Academy. Fellows are elected for their outstanding contributions to research and for their application of social science to policy, education, society and the economy. As a Fellow of the Academy, Claire joins leading professional social scientists from academia and the public and private sectors in addressing and understanding some of the great societal challenges of our time. Please join me in congratulating Claire.
Dirac Medallist wins 2020 Nobel Prize in Physics
I have sent a letter of congratulations on behalf of UNSW to the winner of the 2020 Nobel Prize in Physics, Sir Roger Penrose. Sir Roger, currently Emeritus Rouse Ball Professor of Mathematics at Oxford University, was awarded the 2006 Dirac Medal for the Advancement of Physics by the UNSW School of Physics. He travelled to Australia to receive his award and deliver the Dirac lecture in 2007. Sir Roger received the Nobel Prize for his seminal work on the formation of black holes – research on which he collaborated with the late Stephen Hawking in the 1960s. In my letter, I was proud to talk about the great work being done by our School of Physics, which is one of the leading Physics departments in Australia. I also shared with Sir Roger my view that the key contribution of scientists across the globe during the pandemic gives the embattled scientific research sector much needed validation that our work is valuable and valued.
Professor Ed Byrne, PLuS Alliance colleague, receives Knighthood
I extended UNSW's congratulations to Professor Ed Byrne, the President and Principal of King's College London, who was recently awarded a Knighthood in the Queen's Birthday Honours in the UK. Professor Byrne is a renowned neuroscientist – a graduate of the University of Tasmania, and a former President and Vice-Chancellor of Monash University, among many other accomplishments. He is also a great friend of UNSW through our partnership with the PLuS Alliance and I was pleased to see his fine research contributions in mitochondrial medicine and neuromuscular disorders, alongside his many achievements in university leadership, recognised with such a high honour.  
Canopus Networks among the top new spinouts
A UNSW staff spinout has been named among the top 20 newly founded spinout companies in the world by Venture Radar. Canopus Networks was founded in 2018 by Professor Vijay Sivaraman and Himal Kumar from UNSW's School of Electrical Engineering and Telecommunications. It is a software company that enables data-driven decision making and is based on campus in the Electrical Engineering Building. The majority of the other spinouts named are from top 50 universities, mainly from the US and Europe, with UNSW the only Australian university listed. Congratulations to the innovative crew at Canopus Networks.
ZERO article published in Nature Medicine
In other important news, the Zero Childhood Cancer Program has had a paper on personalised treatment recommendations for children with high risk cancer published in Nature Medicine. ZERO researchers, UNSW Conjoint Associate Professors Paul Ekert, Mark Cowley and David Ziegler and their team, are changing the model of care for children with cancer by identifying new treatments specifically targeted to each child's individual cancer, which means child patients receive the right drug at the right time. And the results have been remarkable. 
ZERO is a joint initiative led by Children's Cancer Institute and Kids Cancer Centre at Sydney Children's Hospital, Randwick, and a collaboration between eight hospitals and 23 research partners, including UNSW. We are proud of the role we play and congratulate ZERO on having its important work now appear in such a prestigious journal.
UNSW wins national Best Use of TikTok award
Well done to the UNSW Social Media Team on winning 'Best Use of TikTok' in the 2020 Australian Social Media Marketing Awards. This is the second year that UNSW has received an Australian Social Media Marketing Award, this time for the video-sharing app that is making news around the world. In less than a year, UNSW's TikTok account has attracted almost 14,000 followers, providing an effective connection to current and prospective UNSW students. Congratulations to the Social Media Team for your innovative ideas and creative content, and for helping us connect in new, entertaining, award-winning ways.
Climate for Inclusion
In support of our 2025 Vision for UNSW to be recognised as an international exemplar in equity, diversity and inclusion, I echo DVC EDI, Professor Eileen Baldry's invitation for academic and professional staff to participate in this year's Climate for Inclusion survey.
The annual survey is part of a three-year project to examine the impact of equity, diversity and inclusion initiatives on staff views of inclusiveness in our work units. All responses will provide valuable insights to help enhance the EDI culture throughout our University. The survey is voluntary, confidential and deidentified. Responses close on 4 November 2020.
I encourage you, too, to read Disability Innovation Institute Director, Professor Jackie Leach Scully's discussion of how the pandemic has forced a rethink of the ways we live and interact with the world – and how we can harness the opportunity to enhance inclusion for all.   
A reminder that Diversity Fest 2020 is next week, celebrating the rich diversity of the UNSW community with more than 40 free events to stimulate conversations about how we can continue to foster an inclusive culture throughout our University.
Indigenous Business Month – In Conversation
To mark Indigenous Business Month, Diversity Fest will feature an 'In Conversation' series with Indigenous business owners, highlighting the great variety and depth of Indigenous businesses – and the wisdom and strength of Indigenous businesspeople. As businesses deal with the incredible challenges of 2020, the theme of 'Invigorate, Build, Maintain: Keeping Our Sector Strong' is a powerful call to action. These conversations are sure to be insightful stories of strength, resilience and entrepreneurship. You can register to attend online.
Federal budget research funding allocation
In my last newsletter I outlined some elements of the federal budget that will have an impact on the higher education sector, including the $1 billion of research funding allocated in the next financial year. DVC Research, Professor Nicholas Fisk, and his team are currently planning how we can best use our portion of this funding. I look forward to sharing more about these plans as they take shape.
Please continue to check the NSW Government website for news and updates related to COVID-19 health alerts. If you need support, free, confidential counselling is available through our Employee Assistance Program. The service is also available for immediate family members. Assistance for our students is available via The Nucleus on 02 9385 8500 and our Student Support Advisors.
Take care and stay well
Ian
Comments