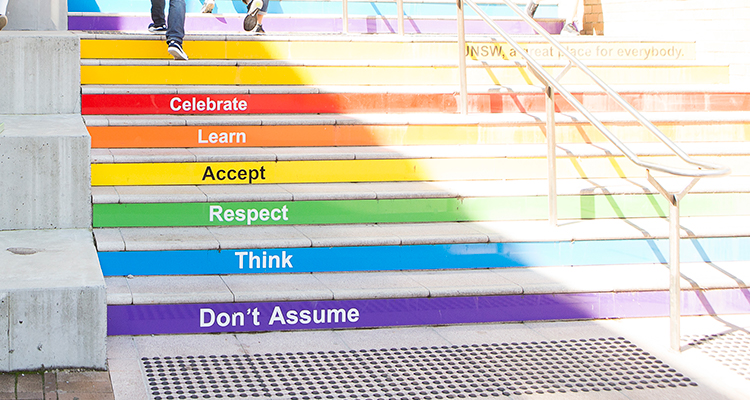 Support the drive to make UNSW a more inclusive workplace by completing the annual Climate for Inclusion survey. 
The Climate for Inclusion survey is back for its third year to examine the impact of UNSW's Equity, Diversity, & Inclusion (EDI) initiatives related to gender on our staff's perception of inclusiveness at work. The project also aims to identify the conditions where EDI initiatives are most effective in improving career equality. 
The UNSW Business School research team, composed of A/Prof. Suzanne Chan-Serafin, Professor Karin Sanders, Professor Robert Wood, and Dr Nicholas Levy, invite all professional and academic staff (0.8 FTE and above, except those from the School of Management) to complete a 15-minute survey.   
As well as collecting data from those who responded to the survey in 2018 and/or 2019, the researchers are recruiting new respondents.  
To sign up and participate:  
If this is your first time participating in this research, please complete the survey via this link.
If you think you have completed the survey before, check your UNSW email for a 'Climate for Inclusion' message and follow the instructions. 
Your responses are de-identified and confidential; the academics in the research team will not see the raw data.  
The survey closes on 4 November at 5:30pm.
As a token of appreciation, on completion of the: 
First annual survey: $5 will be donated to the charity of your choice (The Red Cross or The Australian Cancer Research Foundation)  
Second and third annual survey: $10 will be donated to the charity of your choice AND you will have an option to enter a prize draw for three $100 and five $100 WISH gift cards, respectively.  
Thanks to our colleagues that have participated over the past two years, we have now donated $2,140 to the Australian Red Cross and $2,445 to the Australian Cancer Research Foundation!  
If you have any questions about the project, please contact Associate Professor Suzanne Chan-Serafin at climate_for_inclusion_project@unsw.edu.au 
Comments