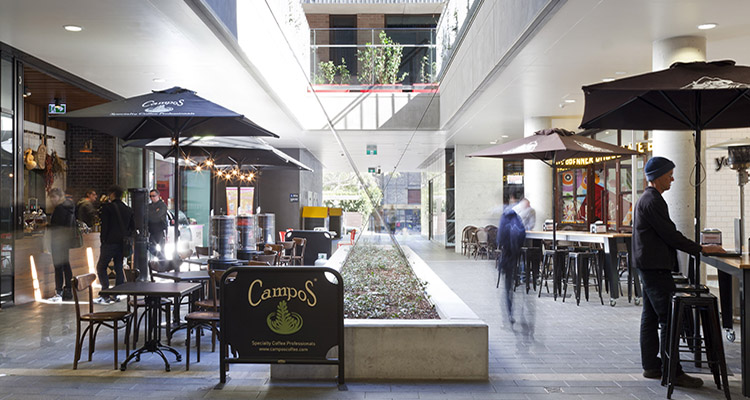 The blueprint for campus food and retail is now being prepared so it's time to say what you want.
As a staff member, the food and retail experience available on campus has a considerable impact on your life at UNSW.
The Property, Retail & Leasing team is currently developing the UNSW Retail Blueprint 2025 and would like to gather valuable feedback from fellow staff members to help devise our future strategy.
 
They invite you to take part in an online survey that will help improve the food and retail offering on the Kensington campus. 
 
Tell us what you like the most about the retail options that are available currently.
What is it that you don't like?
How do you think we can improve?
What new services can we bring to campus?
Property, Retail & Leasing want to hear it all!
The survey should take about 15 minutes to complete and will be open until 5:00pm, Friday 14 September.
Enter to win!

 
Knowing that your time and opinions are valuable, the team are offering five $100 Visa gift cards as prizes.

Winners will be selected at random from those who complete the survey and provide their staff ID and email address at the end (these details will only be used to contact the winners). 

If you have any questions or comments regarding the survey, please feel free to contact Property, Retail & Leasing.
Comments