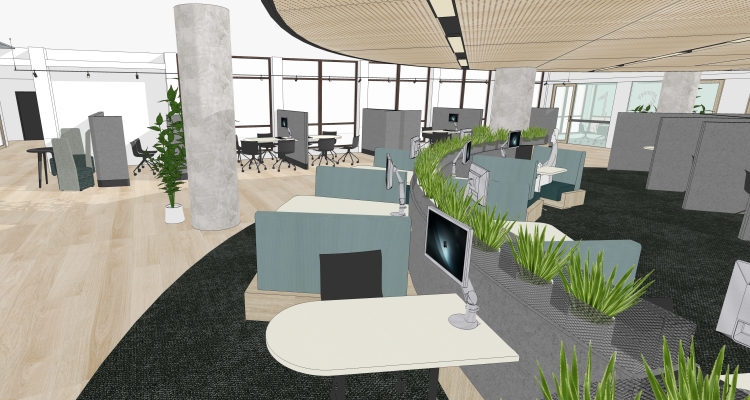 It's full steam ahead on the new student support and services space with the refurbishment of the north-west quarter of Level 2 of the Library on the Kensington campus now started. The space will be totally gutted and refurbished to include self-service kiosks, assisted support areas and meeting rooms.
This will transform the way in which services are delivered on campus. Extensive consultation involving staff and students has seen the adoption of a fantastic contemporary design. There will be new technology including a virtual queuing system designed for student convenience. With a concierge on hand to assist with the new system and services, the transition for students will be as smooth as possible.
It has been designed to create a seamless interaction between students and staff in a natural, warm and welcoming environment.
You can see the design concepts for the area under Student Support and Services on the 2025 Strategy intranet, along with an exciting visual fly-through.
The refurbishment will be carried out over the next few months and it is anticipated that some Student Support and Services teams could be in the brand-new space by the end of the year. Not all services will move in immediately, with full transition expected to take a few months to minimise disruption to students.
Updates including progress photos will be posted on the SSS News Yammer group if you want to stay in touch with what is going on.
Comments