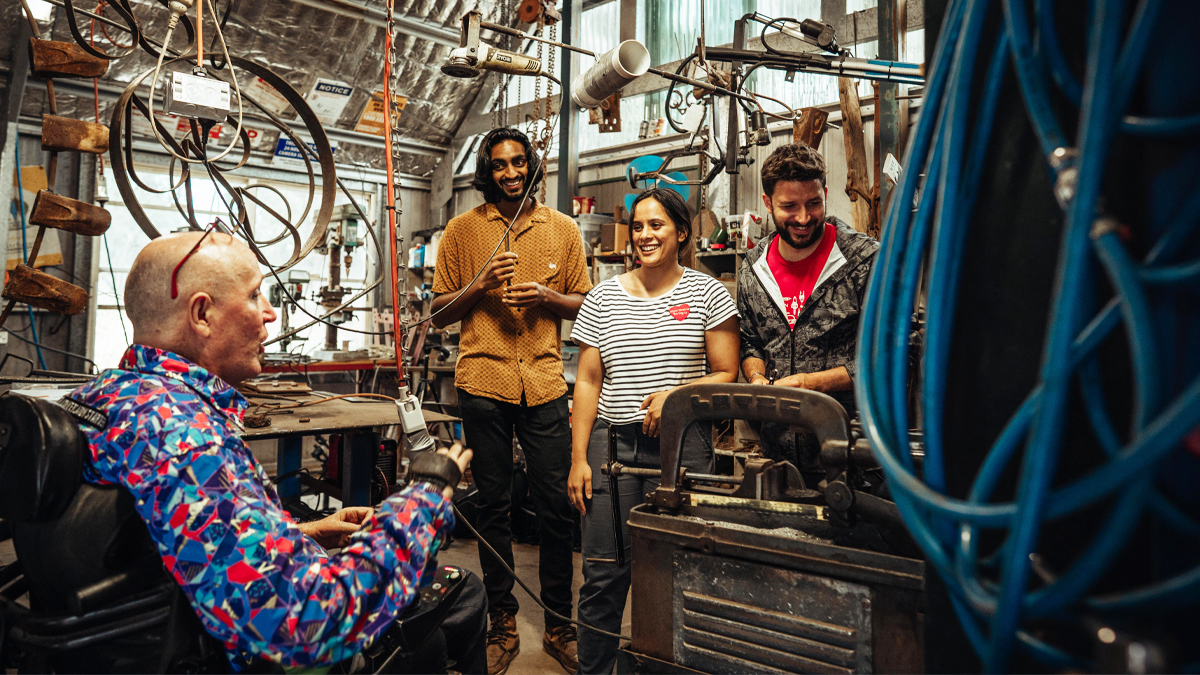 The Division of Equity Diversity & Inclusion (EDI) is pleased to announce the EDI Grants program is back for 2021.
To leverage the innovative talents of the UNSW community, EDI is offering grants of up to $5,000 for projects that contribute to creating a culture that encourages equity, support a diverse and inclusive staff and student community, and drive positive change. Applications are now open and submissions are welcomed from current UNSW students and staff.
Launched in 2019, the EDI Grants program is aimed at encouraging students and staff to foster a campus culture that promotes equity, diversity and inclusion. The grant scheme was paused in 2020 due to the impacts of the COVID-19 pandemic, and it is hoped that the resumption of the program will ignite exciting new ideas that reconnect and inspire the UNSW community.
"The EDI Grant scheme initiated in 2019 was a great success," said Professor Eileen Baldry, Deputy Vice-Chancellor, Equity Diversity & Inclusion. "The five funded projects delivered excellent results, each addressing aspects of equity, diversity and inclusion at UNSW and in the community. The grants are a wonderful way of inviting students and staff to contribute to the University's commitment to advancing a just society."
The 2019 EDI Grants program produced impressive outcomes, including a short film that addresses the barriers faced by refugee women, an app facilitating inclusion and diversity at conferences, and a workshop series for women in STEMM. The overall winner was ConnectEquip, a program that connected people with disabilities and UNSW students to work together on creative ways to make technology usable for more people.
The initial ConnectEquip pilot led by Associate Professor Lauren Kark in 2019 developed into the Activation Hub course offered by the Faculty of Engineering in 2020. According to A/Prof Kark, "Without it the initial EDI Grant, we wouldn't be anywhere near to where we are today. The EDI Grants program was the springboard to this, and we're looking forward to growing the program and increasing our reach and impact."
The Policy and Guidelines for the Grants, as well as the application form, can be accessed here. Applications close at 5pm on Tuesday 22 June. If you have any questions regarding the EDI Grants program, please contact EDI@unsw.edu.au
Comments