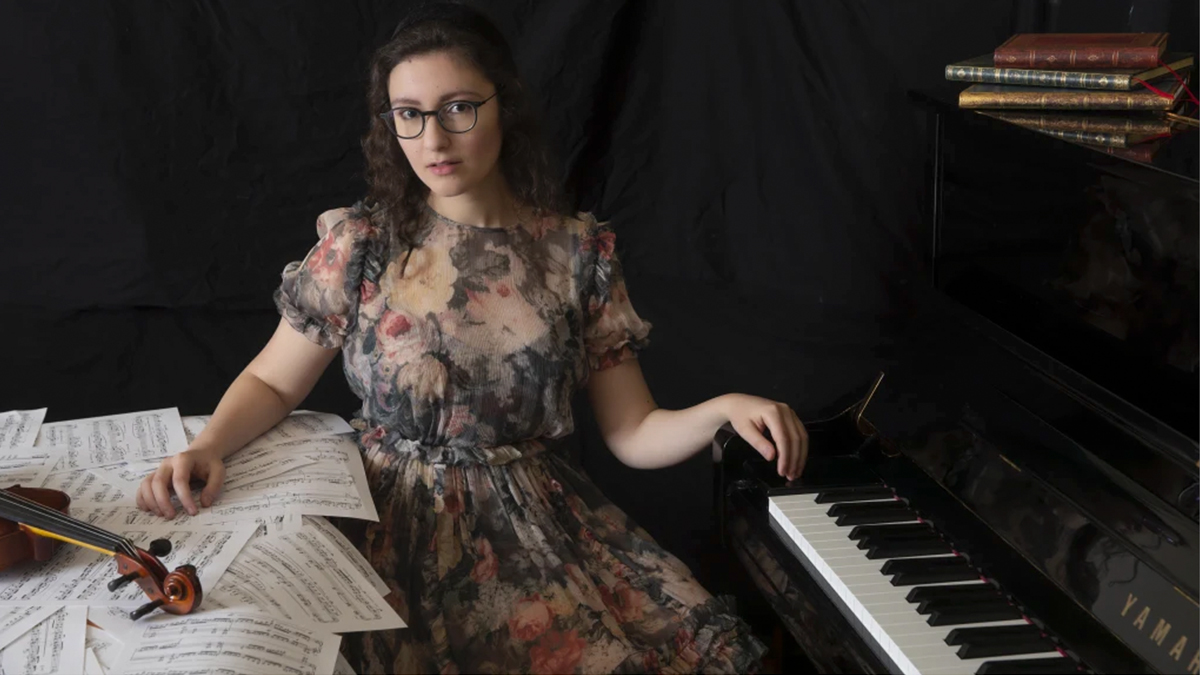 The winner of the 2021-22 Layton Emerging Composer announced as Sydney-based composer Elizabeth Younan.
The Layton Emerging Composer Fellowship is open to early career composers and applicants are required to submit a portfolio of scores. They are assessed on musical creativity, originality and personality, and the demonstration of a high level of craft and technical competence.
Elizabeth Younan was the clear and unanimous winner of the Fellowship, taking the top spot across a high standard of submissions. Her work was described as "imaginative and technically accomplished in all ways" and "appealing and rewarding to perform, as well as listen to" by the selection panel.
She is an Australian composer of Lebanese descent from Sydney. She was a featured Australian composer of Musica Viva's 2020 and 2018 International Concert Seasons, where her String Quartet No. 2 (2020) and her Piano Sonata (2018) received their worldwide premieres.
"I am honoured to be the 2021-22 Layton Emerging Composer," Younan said. "It is the generosity of Emeritus Professor Roger Layton AM and Mrs Merrilyn Layton and the Australia Ensemble UNSW which makes the creation of new works—the enriching continuation of the Australian musical landscape—an exciting reality. I am thrilled to work with such eminent musicians, and as always, I am excited to learn and grow with every opportunity."
The Layton Emerging Composer Fellowship is valued at $10,000 for one year, for an Emerging Composer to write two works across the course of a 12-month period.
The objective of the Fellowship is to foster greater engagement in and recognition of composition and chamber music activities at UNSW, and is made possible by the generous support of Emeritus Professor Roger Layton AM and Merrilyn Layton.
As the 2021-22 Layton Emerging Composer Fellow, Younan will undertake mentoring sessions with a leading Australian composer, members of the Australia Ensemble UNSW and the Australia Ensemble Artistic Chair Dr Paul Stanhope. Younan's works will feature in at least one workshop that will be made available to current UNSW students, UNSW staff and members of the public.
For more information contact Alex Siegers.
Comments