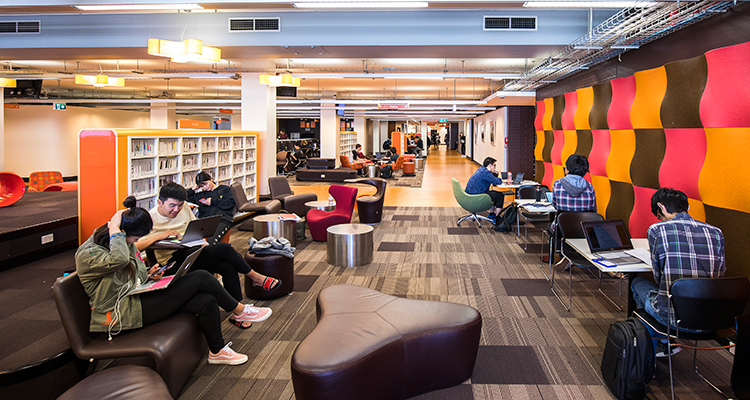 The UNSW Library and the team of specialist Outreach Librarians have rich and varied resources to support teaching staff this semester. 
The UNSW Library offers a range of services and resources that can help you with your courses for this semester: 
Course resources lists using Leganto enable you to create dynamic lists of relevant, up-to-date materials gathered from a range of sources including the Library collection, internet and multimedia resources. Link your course resources list via Moodle. The Leganto guide provides step by step information to help you 

Use Leganto to submit requests for digitising print material. Submit your requests as soon as possible to ensure that items can be processed in a timely manner.  

The Library offers support for curriculum design and delivery by providing a range of tools and services to help you design online and blended learning. Contact your Outreach Librarian to learn more 
For more information contact your Outreach Librarian.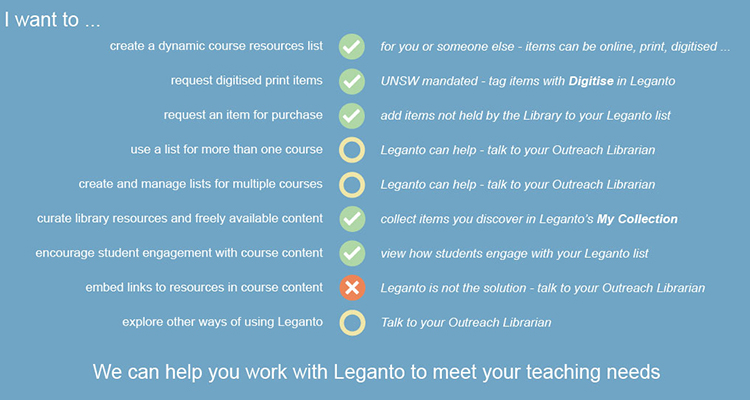 Comments