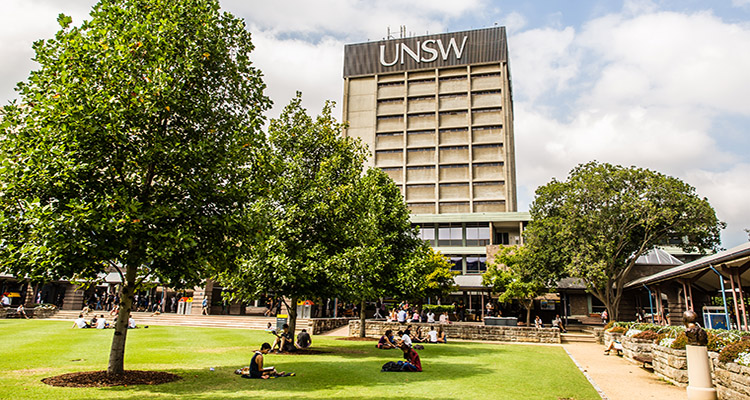 UNSW researchers can now publish research articles as open access in CSIRO-owned journals through a new transformative agreement between UNSW Library and CSIRO Publishing.
UNSW Library and CSIRO Publishing have signed a ground-breaking three-year pilot transformative agreement in support of an open access (OA) publishing model. This agreement will accelerate progress towards open science.
"Globally, transformative agreements are being used as a way for the research community, academic libraries and scholarly publishers to work together to find a financially viable path to transition to an open access publishing model," said University Librarian Martin Borchert.
"These types of agreements have the potential to greatly increase the reach of scientific research outputs while maintaining the very highest standards of peer review and publishing practices."
The new agreement enables UNSW researchers, when corresponding authors, to publish accepted articles openly in all CSIRO Publishing-owned journals. Their works will be able to be read immediately worldwide without restriction or need for subscription authentication.
UNSW authors will retain copyright and a creative commons licence will apply allowing readers to reuse content. UNSW staff and students will also continue to have access to read all full-text articles published by CSIRO Publishing, including archive content of more than 200,000 articles.
"CSIRO Publishing fulfils a national interest in scientific research and has built an international reputation for quality and excellence in scholarly publishing," said Deputy Vice-Chancellor, Research Professor Nicholas Fisk.
"We are committed to achieving global impact through our research at UNSW. Open dissemination is fundamental to delivering the social benefits of our discovery effort, solving complex problems and driving economic prosperity."
The agreement is effective from 30 July (backdated to 1 January) until December 2022.
All CSIRO Publishing journals are covered by the agreement and include:
Animal Production Science

Australian Journal of Botany

Australian Journal of Chemistry

Australian Journal of Zoology

Australian Systematic Botany

Crop and Pasture Science

Environmental Chemistry

Functional Plant Biology

Invertebrate Systematics

Marine and Freshwater Research

Pacific Conservation Biology

Reproduction, Fertility and Development

Sexual Health

Soil Research

Wildlife Research
UNSW researchers will not need to do anything to set up their article as open access. Submission and peer-review will be conducted as it is done now through Scholar One, to expected international standards. Authors will be identified post-acceptance by their UNSW Ringgold ID and UNSW email domain and advised of their eligibility to open access under the agreement.   
Both CSIRO and UNSW Library recognise the exploratory nature of the agreement and commit to open communication with each other; a willingness to share information; and to learn, adjust and change as required in pursuit of a viable and sustainable solution for the benefit of the Australian research community and society.
Comments