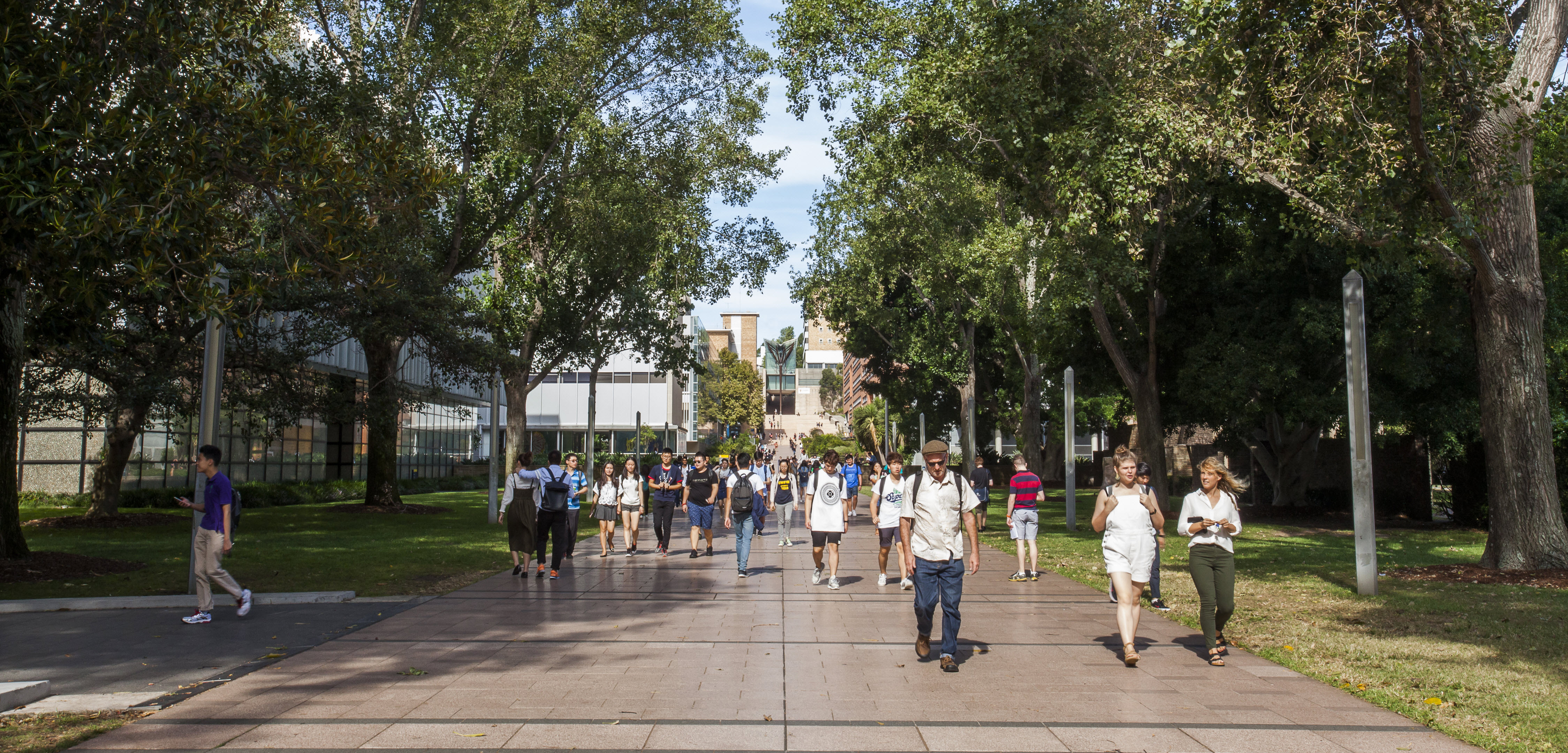 The PLuS Alliance is launching a new program to prepare the next generation of research leaders to take on some of the world's most challenging problems.
The PLuS Alliance will launch an innovative research program in September designed to enhance the global and cross-disciplinary skills and perspectives of the next generation of research leaders. 
The PLuS International Interdisciplinary Researcher or PIIR program will combine the strengths of three leading research universities - Arizona State University (ASU), King's College London, and UNSW Sydney - to provide their PhD and postdoctoral researchers with training in developing global networks, working across transdisciplinary teams, communicating research and leadership and career development.  
Pro Vice-Chancellor of Research Training and Dean of Graduate Research, Professor Laura Poole-Warren, is the team member responsible for PIIR program development at UNSW Sydney. 
Poole-Warren said that to solve the grand challenges that our world faces now, and in the future, our PhDs and early career researchers need to develop skills that allow them to work effectively in interdisciplinary environments.  The PIIR programme will embed these critical skills. 
"Each institution brings something different to the PIIR program, and to the PLuS Alliance partnership more generally. UNSW, for example, has significant expertise and resources in mentoring and career development, and this is a critical area we will be driving in the program. 
"I'm excited that UNSW researchers have this fantastic opportunity to learn from their peers and leaders across ASU, King's and UNSW." 
The program is open to PhD candidates and postdoctoral researchers (up to five years post-PhD) from ASU, King's or UNSW Sydney, with a research focus across one of the PLuS Alliance's key themes: global health, sustainability, social justice, and technology & innovation. PIIR will equip its researchers with the skills and mindset to tackle grand challenges through their research and prepare them for a competitive global job market within and outside of academia. 
To be granted a PIIR certificate, researchers must complete the core 1-year program, which includes a blend of online courses, in-person meetings at each institution, workshops, and monthly webinars with all partners. Researchers will also develop one scholarly output, such as a conference poster, funding proposal or policy position paper. Co-mentoring by faculty at different universities is encouraged, and researchers will have the opportunity to apply for funds to support travel to one of the PLuS Alliance institutions in Phoenix, London, or Sydney. 
Professor Brian Smith has been driving the development of the PIIR program at ASU in his role as PLuS Alliance Fellow and Associate Dean of Graduate Initiatives in the Graduate College.  
Smith said: "Through the PLuS Alliance, faculty across the three partner universities, in broad areas of research, have been able to develop productive collaborations related to major global challenges. The PIIR program will enable students and postdoctoral researchers to take greater advantage of the strong cross-border and cross-disciplinary linkages fostered through the PLuS Alliance, and also provide an avenue for them to become more directly involved in this unique partnership. 
"PIIR's blended learning format will allow participants to regularly interact and collaborate with their fellow early-career researchers across these three institutions, despite the long-distances. The outcome will be a global network of colleagues that will benefit their careers for years to come as they develop into independent investigators." 
Director of Research Talent at King's College London, Dr Nigel Eady, said that programs like PIIR are now more important than ever when it comes to developing employable researchers. 
"A crucial element in training tomorrow's research leaders, is giving them a broader, international perspective and helping them to understand from the outset that research does not have any boundaries, certainly not national boundaries. The sooner these early career researchers start to build these wider networks and different ways of thinking, the better. 
"The world has changed and the ability to work in international and interdisciplinary teams is now crucial to a successful career, not just in research, but in any sector. Certainly in some disciplines, there are no 'individuals' working on anything - everyone is part of a team. One of the most exciting parts of research is collaborating with other people, and researchers need to ask: 'How do I take my skills and apply them in a wider range of projects?'" 
The pilot program will start in September and will include ten participants from each partner university. If you would like to find out more, contact Lena Caruso (l.caruso@unsw.edu.au ) or Professor Laura Poole-Warren (l.poolewarren@unsw.edu.au).
Comments