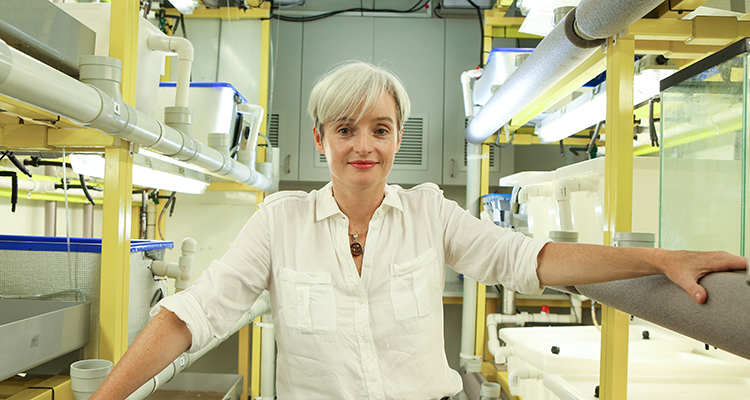 UNSW Science has strengthened its performance in key global rankings that assess the best subjects and outstanding academic performance – and some new faces will add to the success story.
UNSW Science and its staff have lofty ambitions. The Faculty is committed to a vision that encompasses research with global impact, high-quality education at scale, deep engagement with their communities, life-long learning partnerships, and a world-class infrastructure complemented by leading scientific expertise. Achieving this vision is only possible because the Science Faculty support a fair and inclusive culture that encourages a diverse and talented array of staff, students and alumni.    
The Dean of UNSW Science, Professor Emma Johnston AO, believes a collaborative and diverse team of academics and professional staff are essential to the success of the Faculty, "The achievements of UNSW Science are due to the outstanding work of my colleagues within the Faculty. Research, education, partnerships and community are at the core of our work. I am proud to support our strategic vision and the team of people that are making that vision happen."   
The Faculty strives for excellence and diversity in research and education and our efforts are paying off. The University Rankings by Academic Performance (URAP) were released, with UNSW Science holding seven of the top 50 and ten of the top 100 positions globally, which included Marine Sciences (13th), Psychology (15th), Earth Sciences (18th), Meteorology and Atmospheric Sciences (30th), Environmental Science (35th), Materials (47th) and Statistics (50th). These rankings reflect the quality and quantity publications released from 2500 universities globally.  
The 2018 Nature Index was also released recently and ranked UNSW third in Australia out of 180 institutions that contributed to high-quality scientific research papers published in a selection of the world's best scientific journals in 2017.   
Additionally, the Nature Index ranked UNSW in Earth and Environmental Sciences number one in Australia, number six in APAC and 34 in the world among all institutions.   
In the recently released Academic Ranking of World Universities by academic subject list, UNSW Science performed well in Marine & Ocean Engineering (16), Atmospheric Science and Oceanography (23) Transportation Science and Tech (34), Earth Science (40), and Psychology (44) with a number of other science disciplines ranked in the top 100. 
It has been a strong year for UNSW Science, with Professor Michelle Simmons (Physics) awarded Australian of the Year and the Dean appointed as Officer of the Order of Australia. Scientia Professors Veena Sahajwalla (Materials Science and Engineering), Richard Bryant (Psychology) and Martina Stenzel (Psychology) were elected as Fellows of the Australian Academy of Science for their outstanding research. They, and the many other accomplished academics and professional staff within the Faculty, are driving innovation, building collaboration, and creating excellence at every level of the Faculty.   
In other noteworthy news, the Faculty welcomed the appointment of Professor Sir Fraser Stoddart in Chemistry, the 2016 Nobel Prize winner in Chemistry; it launched the Centre of Excellence for Climate Extremes in April; and secured significant Federal funding for Australian solar cell research last December.  
The Faculty has also committed internally to a "sustainable UNSW Science" initiative where staff share tips with each other on how to reduce plastic, recycle, and promote environmentally friendly practice both on and off campus.  
UNSW Science will showcase its diverse offerings and talented staff during the Sydney Science Festival aligned with National Science Week, 7-19 August. To find out what's happening on and off campus, read more.
Comments