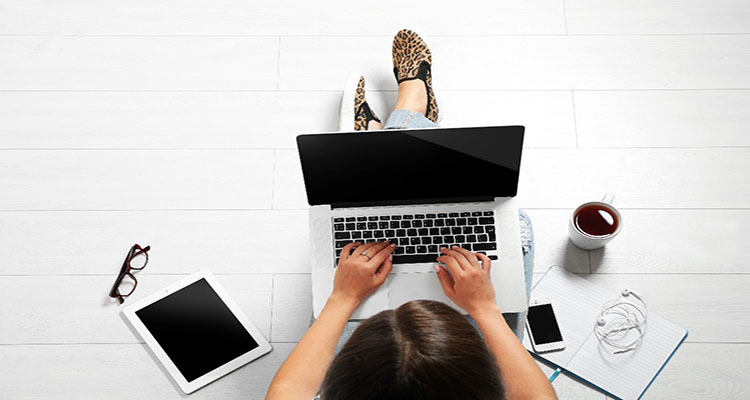 The new fully online programs have been developed in collaboration with the UNSW Business School, AGSM, UNSW Engineering and UNSW Canberra. 
UNSW Online has recently launched three new programs — the Master of Financial Technology, Master of Cyber Security and Master of Management — in response to an increasing appetite for flexibility and engaging content by our students. The three programs are an addition to UNSW Online's existing portfolio, which includes the Master of Analytics and Master of Data Science.  
Applications for all programs are now open. The Master of Financial Technology will commence in Hexamester 5 (24 August 2020) while the Master of Cyber Security and the Master of Management will begin in Hexamester 6 (19 October 2020). 
"Launching three new fully online programs in 2020 has been an outstanding collaborative effort from all involved in response to identified market needs," said Director of UNSW Online, Liz Smith.
"The Master of Financial Technology is Australia's first fully online postgraduate program in this space. The Master of Cyber Security is incredibly timely with students entering an industry that requires an estimated 16,000 professionals by 2026, while the Master of Management is a response to growing demand from leading employers for graduates with the necessary business and management skills to be effective in a rapidly changing business environment."  
The Master of Financial Technology program is designed by Australia's top-ranked School of Banking and Finance at UNSW Business School in collaboration with industry leaders. Students will learn specialised financial technology skills enabling them to lead innovation in businesses, start-ups or teams. 
The Master of Cyber Security program is a collaboration with the School of Computer Science and Engineering at UNSW Engineering and the School of Engineering and Information Technology at UNSW Canberra. The program has been designed for ambitious professionals who want to explore rapidly expanding career opportunities within the field of cyber security by becoming expert practitioners or leaders.  
These two programs offer students the option to graduate early with a graduate certificate or graduate diploma. 
The Master of Management is designed in collaboration with AGSM at UNSW Business School for recent graduates and early career professionals looking to enhance their confidence, credibility and employability potential for managerial roles. The program provides students with the fundamentals of business as well as contemporary subjects such as building strategies for disruption, managing with digital technology, and business analytics.  
UNSW Online is passionate about providing a world-class, high-quality online experience for our students, and consolidates the institutional efforts in enhancing and expanding our fully online offerings.   
If you are interested in developing a fully online postgraduate program for your school or faculty, please get in touch at online@unsw.edu.au. 
Comments