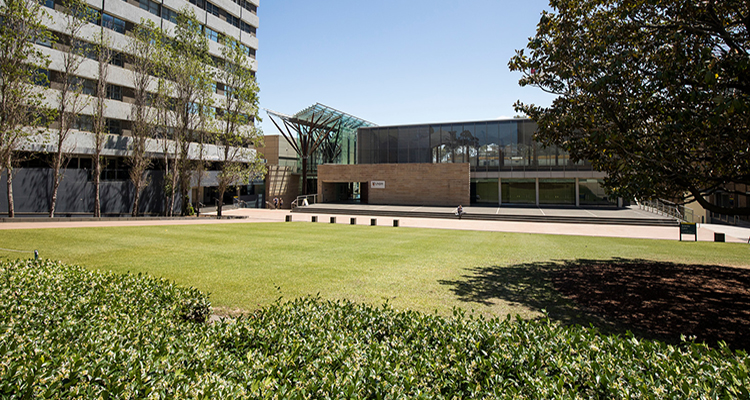 Dear colleagues
I am delighted to begin this newsletter with congratulations to four UNSW academics whose excellence has been recognised in the recent Prime Minister's and Premier's Science Prizes.
Scientia Associate Professor Xiaojing Hao received the Malcolm McIntosh Prize for Physical Scientist of the Year, one of three major awards in the 2020 Prime Minister's Prizes for Science, Australia's most prestigious awards for outstanding achievements in scientific research, innovation and teaching. A/Prof. Hao is a world leader in thin-film photovoltaics, a field that focuses on directly converting sunlight into electric power.
Three UNSW academics were recognised with 2020 NSW Premier's Prizes for Science and Engineering. Deputy Vice-Chancellor (Academic), Professor Merlin Crossley, received an award for Excellence in Medical Biological Sciences (Cell and molecular, medical, veterinary and genetics); Professor Ewa Goldys won the prize for Leadership in Innovation in NSW; and Dr Jelena Rnjak-Kovacina received the NSW Early Career Researcher of the Year (Physical Sciences) award.
That we have four academics recognised in the most prestigious prizes at national and state level is evidence of the extraordinary quality of research we are privileged to host at UNSW. Please join me in congratulating our colleagues for these well-deserved accolades.
UNSW has also achieved excellent results in the recent Times Higher Education subject rankings for 2021. We ranked first in Australia for engineering and technology, and for computer science, the latter progressing 25 places up the global league table to first place in Australia, from equal third in the previous year's rankings. We moved up 11 places in engineering and technology, entering the top 50 for the first time, in 48th position. In a tremendous show of strength, we made significant gains in almost every field, with UNSW Business School, Social Sciences, Medicine and Science subjects also moving up the list.
I congratulate, too, those who will take the next step in their academic career, with the announcement of promotions to Associate Professor for 2021. These promotions are the result of much dedication and hard work – congratulations to all recognised in this process.
As 2020 draws nearer its end, it is uplifting to see brilliant work rewarded in a year of unique challenges.
Our Workplace Change Implementation Paper has now been released, following careful review of feedback on the proposals and a range of amendments. I am pleased that we were able to manage a greater than expected proportion of job losses through the voluntary redundancy program, limiting the number of compulsory job losses. Nevertheless, I recognise the upheaval and anxiety that surround a change of this magnitude, and I thank all our staff for your compassion and respect as we implement these changes. You can visit the Workplace Change page on the HR Hub for the final document and associated resources.
Farewell David Ward, Vice-President, Human Resources
It is with the warmest wishes and sincere thanks that we farewell David Ward, Vice-President, Human Resources, after 24 years of valued service to UNSW.
David joined our HR Team in 1996 and leaves as a greatly respected colleague and friend, having held several roles throughout his career with our University.
As Vice-President, HR, David has been a key member of the Management Board, a peer whose wise counsel, technical knowledge and operational experience have been great assets to UNSW. David's affable, approachable character and his measured, straightforward guidance, however challenging the circumstances, will be missed.
His time leading our Industrial Relations Team afforded him great experience in advising the Senior Leadership Team through significant workplace change and leading enterprise bargaining negotiations with unions.
This year has brought David's professionalism and sage judgment to the fore. He leaves UNSW with the gratitude, respect and affection of his senior leadership peers, his HR colleagues, and those with whom he worked throughout the UNSW community and university sector.
I have personally admired David's thoughtful, considerate approach, combined with a depth of expertise and a calm demeanour whatever the pressures. David was the first member of UNSW staff I met when I came to look around UNSW and I feel fortunate to have worked closely with such an outstanding, supportive colleague.
I have no doubt that David will go on to great success in whatever he does next, and I wish he and his family every happiness for the next chapter of their lives.
David will be greatly missed at UNSW but fortunately he has an outstanding successor to lead our HR team, in Deena Amorelli. A fond farewell to David and good wishes to Deena.
Register for the 2020 Learning and Teaching Forum
Our annual Learning and Teaching Forum is fast approaching and, befitting its reputation, registrations are filling quickly. This year's event, Learning Without Limits: Leading the Change, is apropos 2020 in form as well as theme, with the forum to be conducted wholly online for the first time in its 17 years, across two half-days on 19 and 20 November.
The forum is an excellent platform for sharing good practice in learning and teaching across our faculties. It also provides an opportunity to recognise our outstanding educators, whose role has been even more critical this year, with the UNSW Awards for Teaching being announced at the end of the event. Best wishes to presenters and delegates at what promises to be an insightful two days. Registrations are essential.
NAIDOC Week 2020 – Always Was, Always Will Be
NAIDOC Week is an annual celebration of Aboriginal and Torres Strait Islander cultures, histories and achievements. The theme for 2020 is 'Always Was, Always Will Be', recognising that First Nations people have occupied and cared for this continent for more than 65,000 years.
I encourage all in the UNSW community to celebrate NAIDOC Week 2020 by participating in one of the many events in the lead-up to, and during, 8-15 November. A range of in-person and online events will take place at UNSW, hosted by Nura Gili, Arc, Indigenous Students Association, the Library, the Faculty of Arts, Architecture & Design, and others. Find out more about the NAIDOC Week program.
New Michael Crouch Chair in Innovation
A warm congratulations to Professor Mary-Anne Williams, who will join UNSW as the Michael Crouch Chair in Innovation. Mary-Anne is a distinguished researcher and esteemed expert in innovation and enterprise with more than 30 years of leading research teams and transforming business. She has worked with the United Nations on the risks and challenges of artificial intelligence, and with industry leaders including Apple co-founder Steve Wozniak on designing intelligent autonomous technologies. The fact that Mary-Anne was most recently part of a UTS facility known as 'The Magic Lab' is an intriguing testament to her expertise. Welcome, Mary-Anne, and thank you to the family of the late Dr Michael Crouch AC for making this Chair possible.
EOIs open for UNSW Athena SWAN Lead
I am proud that UNSW is a member of the Athena SWAN Charter, the national gender equity program for the higher education and research sector. Our membership of this program reflects our commitment to equity, diversity and inclusion – a key part of the Social Impact priority of our 2025 Strategy.
Expressions of interest are now open for the UNSW Athena SWAN Lead for 2021-2022. This leadership role is an opportunity to make a significant contribution to EDI practices in our University, and to strengthen your leadership capabilities. I encourage members of staff to consider expressing an interest in the role. EOIs close on Tuesday, 24 November.
Virtual graduation actualised
Towards the end of studying for a degree, but before graduating, it is tempting to speak of having 'virtually graduated'. This year, virtual graduation and actual graduation have become one and the same. While it is a pity that health regulations have prevented graduation ceremonies from proceeding in the usual manner in 2020, the excitement and triumph of our graduation ceremonies have been simulated in special videos, one for each faculty, through which our graduates have been able to share their moment – and our beautiful campus – with family and friends.
The videos feature a congratulatory message from our Chancellor, David Gonski AC, and each of our faculty Deans. My thanks to all who made virtual graduation possible, and my best wishes to all our 2020 actual virtual graduates.
Public art commissions: EOIs open for the Randwick Health & Education Precinct
UNSW and the NSW Government are partners in delivering the Integrated Acute Services Building at the Prince of Wales Hospital. The building, which is due to open in 2022 as part of the Randwick Health & Education Precinct, will include a new Emergency Department, Intensive Care Unit, Operating Theatres, Medical Assessment Unit and in-patient wards for a range of specialties.
In keeping with the precinct's co-design principles, the new building will incorporate public art projects, recognising the importance of arts in creating welcoming environments for those who will visit. Expressions of interest are now open to artists to lead public art projects with the overarching theme of 'Storytelling: Yarns and Tales – a narrative of people and place'. Find out more about the artist EOI process.
Human Rights Defender
As the year that began with devastating bushfires draws near its end amid a global health crisis, the Australian Human Rights Institute at UNSW has published a special edition of Human Rights Defender, addressing the future of climate change and human rights. A compelling collection of voices and experiences I encourage you to read.
Supporting students through COVID-19
One of the many initiatives the UNSW community put in place to support those worst affected by the COVID-19 pandemic is financial relief for students facing hardship. UNSW has allocated more than $5.4 million to more than 10,000 students in the past six months. Approximately $1.1 million has been raised by the Student Emergency Response Fund, which was generously initiated with a gift from the Gonski Foundation. The University is now able to extend this support, with applications open for students to apply for financial relief for Term 3. Up to $500 is available to students who qualify.
Staff who are in a position to do so can make a pre-tax personal contribution to the Student Emergency Response Fund through the UNSW Staff Giving Portal – a sincere thank you to those who have been able to make such a contribution.
End of year break – additional day of leave
The end of year break is always well-deserved, but I think this year even more so. I am pleased to let you know that the Management Board has agreed that this year, staff will receive an additional University Holiday, on Monday, 21 December. This will mean that the University will close operations for 2020 on Friday, 18 December. Further details of end of year leave arrangements are available here.
Please continue to check the NSW Government website for news and updates related to COVID-19 health alerts. If you need support, free, confidential counselling is available through our Employee Assistance Program. The service is also available for immediate family members. Assistance for our students is available via The Nucleus on 02 8936 7005 and our Student Support Advisors.
Take care and stay well
Ian
Comments