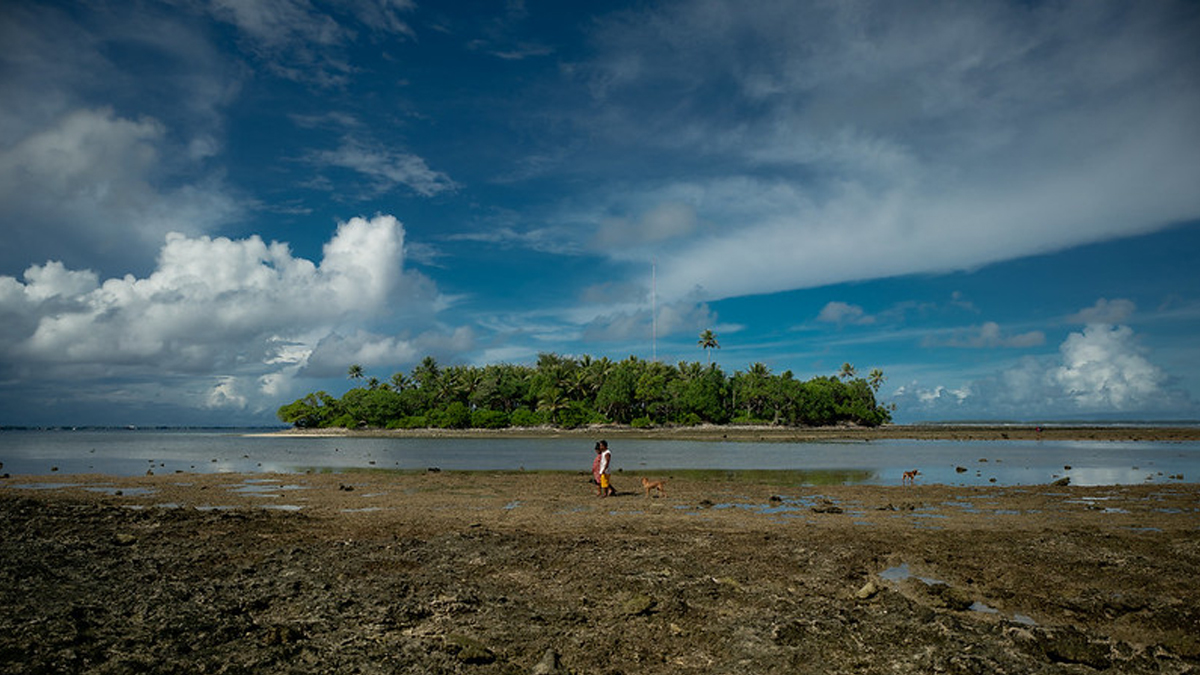 A special issue of the magazine launches this week, looking at the future of climate change and human rights.
The special issue arrived as a year of unprecedented change comes to a close, following the devastating 2019/2020 summer bushfires in Australia and a global pandemic.
Guest Editor Andy Symington opened the issue by providing a powerful reminder that even in daunting times, we all have the potential to make progress towards achieving climate justice:
"Climate justice and human rights are ideals, but in the fight for them we need more realism than idealism. Strategies and leverage must be applied to force governments and corporations to take decisive action."
The issue aims to centre the voices of individuals with first-hand experience of climate change impacts.
Yessie Mosby describes the threats posed by rising sea levels to his Torres Strait Islands homeland, and former NSW fire chief Greg Mullins provides an important perspective from the fire-fighting frontline about the link between climate change and bushfires.
Former President of the Republic of the Marshall Islands, Hilda C. Heine, writes about the detrimental impacts of climate change borne by communities of low-lying atoll nations, where food and water, tradition and livelihood are threatened.
The collection of articles reveals to readers how this challenging pandemic context provides an opportunity to drive policy changes in governments and corporations. 
Tools to drive these policy shifts are highlighted by Zali Steggall, an independent federal MP pushing for an emissions target bill, and Tishiko King of Seed, an Indigenous youth climate network, who advocates for Indigenous activism to protect their lands from the fossil fuel industry.
From the cover image, which features the Melbourne artist Rebecca Mayo's work Habitus – a series of stacked cloth sandbags that symbolise this environmental crisis point – the issue conveys a sense of urgency.
"In this year of pandemic, the world mourns those who have died, and laments lost freedoms. But for climate justice the time for grieving is not yet upon us. We cannot succumb to despair; we must act, while we still can," Mr Symington writes.
Human Rights Defender is proudly produced by the Australian Human Rights Institute at UNSW Sydney, with an interdisciplinary team of editors and students from UNSW Law. The magazine is free and will be available online at issuu.com, and by academic subscription through HeinOnline, InformIT and EBSCO.
Comments