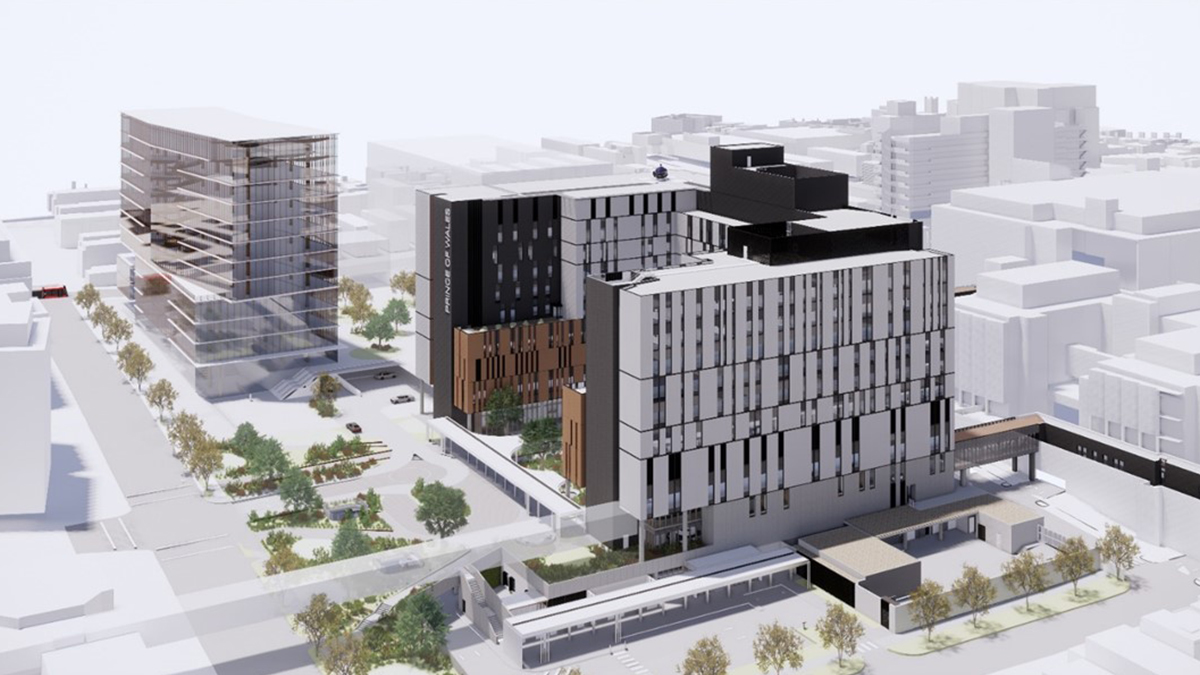 Patients, carers and staff to enjoy bespoke, commissioned artworks  
The NSW Government has partnered with UNSW Sydney to deliver the $780 million Integrated Acute Services Building at the Prince of Wales Hospital. It's the first stage of the Randwick Campus Redevelopment and the catalyst project for expanding the world-class health, research and education facilities to deliver on the vision for the Randwick Health & Education Precinct. 
An arts and culture strategy has been developed in consultation with staff, students, patients, carers, visitors and community members, and was guided by NSW Health and The Arts Framework. The strategy outlines how the arts will be embedded in the new building and will encourage opportunities for public art, performances and literary arts. 
The strategy reflects the Randwick Campus Redevelopment's guiding principles of co-design with staff, patients and community partners to understand and improve the patient experience. It considers the needs of patients, their carers and families; provides an enlivened and calm setting for staff and users; creates a safe and welcoming experience for all cultures and faiths; and provides an opportunity for the local community to engage with the site.  
Expression of Interest:
Artists are invited to submit an Expression of Interest to lead a public art project/s for inclusion in the new Integrated Acute Services Building. The overarching theme developed after extensive community consultation is 'Storytelling: Yarns and Tales – a narrative of people and place'. The theme aims to encapsulate ideas of inclusion, community, First Nations history, cultural diversity, health and wellness, sustainability and the natural environment.  
The Integrated Acute Services Building will open in 2022 and will deliver a new Emergency Department, Intensive Care Unit, Operating Theatres, Medical Assessment Unit and new inpatient wards for the following specialties:  
Haematology and Oncology 
Aged Care (Acute and Sub Acute) 
Orthopaedics 
Respiratory Medicine and Infectious Diseases 
Acute Spinal Unit 
Neurosciences. 
More information can be found here. 
Comments