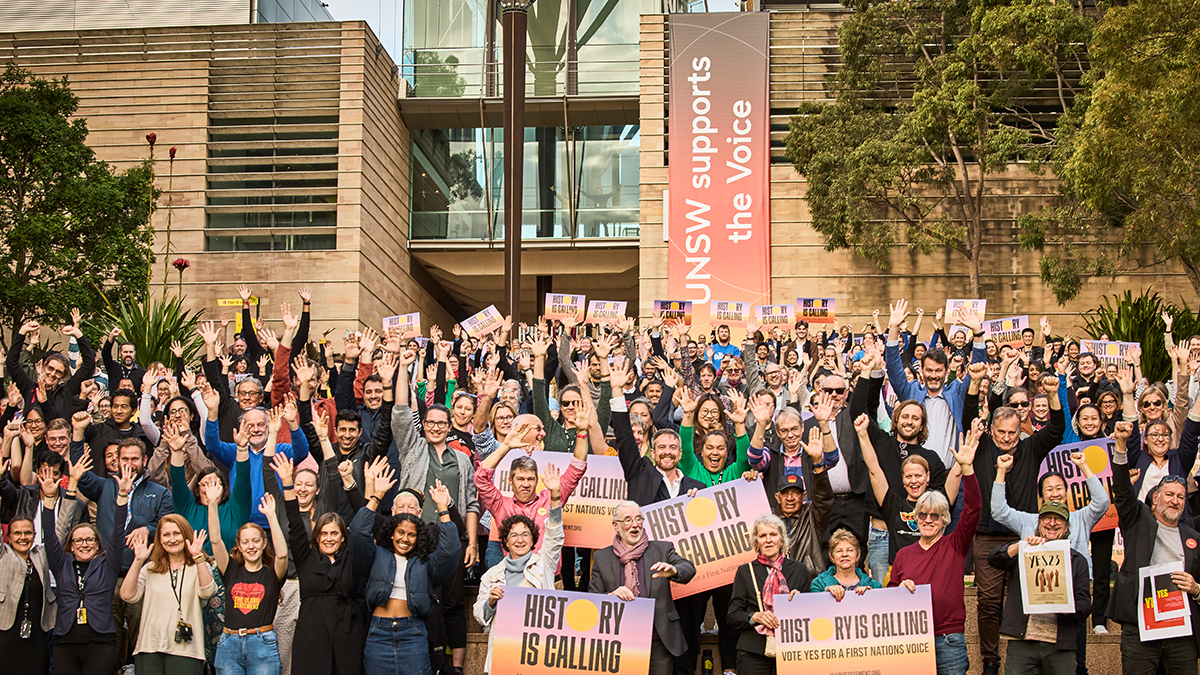 UNSW has actively supported the process of the First Nations Voice from its early days, including through the Indigenous Law Centre and the Uluru Dialogues.
In February 2023, UNSW Sydney became the first Group of Eight university to officially support the Uluru Statement from the Heart and its call for a First Nations Voice to Parliament. The values of the Uluru Statement align with our institutional values of inclusion, respect and excellence.
On Sunday 30 July, the Library Building was up-lit with the colours of Aboriginal flag and with projections of the flag and the word 'Yes'.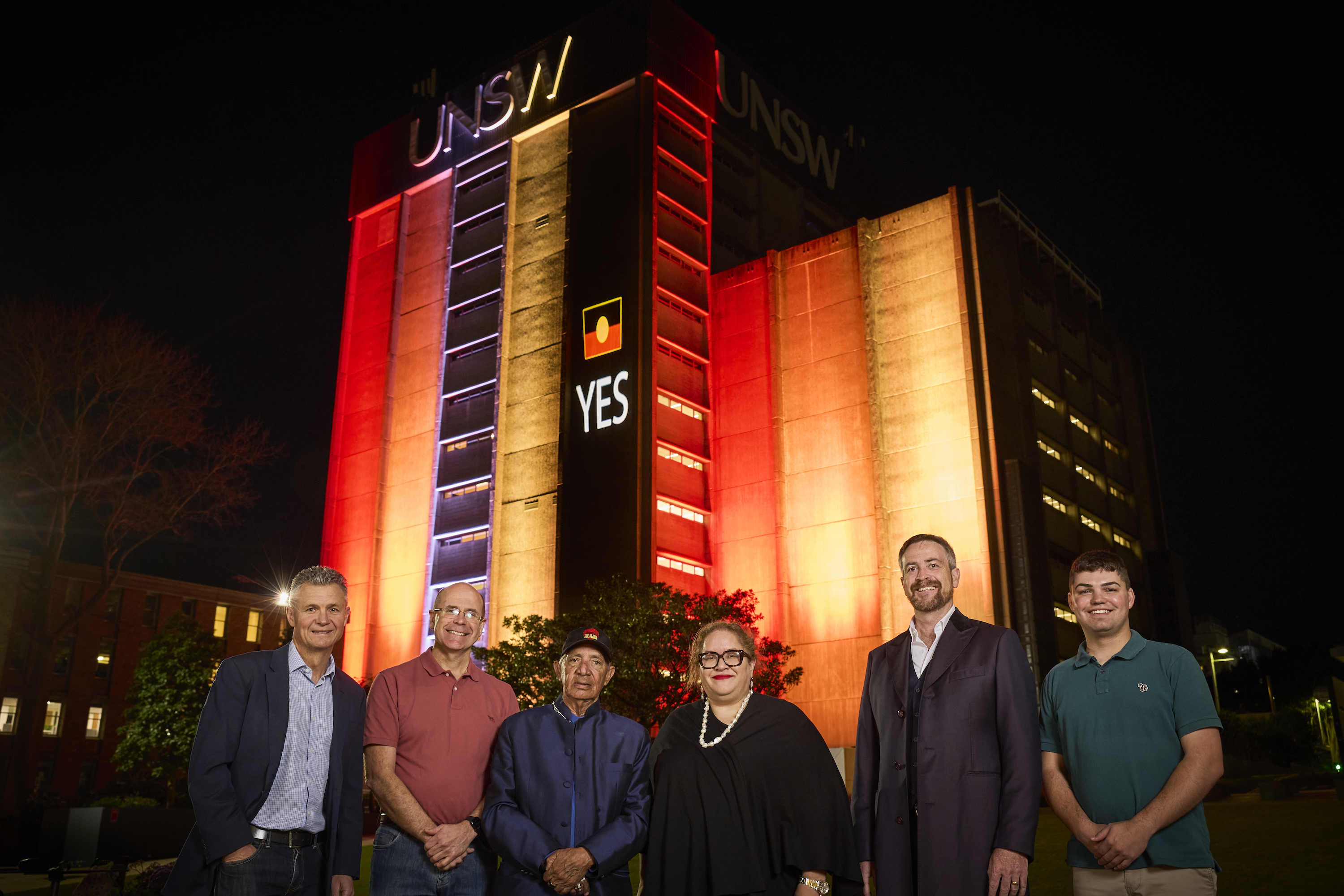 The Hon. Matt Thistlethwaite MP, Professor George Williams, Bidjigal Elder Uncle Vic Simms, Professor Megan Davis, Vice-Chancellor and President Professor Attila Brungs and Oliver Pike, Arc Chair and a proud Wiradjuri Ngemba man.
On Wednesday 2 August, around 1000 students and staff gathered on the Mall in front of a 'UNSW supports the Voice' banner on the Scientia Building. Uncle Vic Simms, Bidjigal Elder from La Perouse, addressed the crowd before the shoot.
On Wednesday, UNSW Newsroom published 'Megan Davis and George Williams on key reasons to vote Yes in the Voice referendum'. The last section of the story, 'UNSW and support for a First Nations Voice to Parliament', gives a summary of UNSW's involvement with the Voice.
On Wednesday evening, students attended 'The Aboriginal and Torres Strait islander Voice: A dialogue for students', a partner event livestreamed from ANU to the Law Lecture Theatre. Students were encouraged to submit questions to the panel, which included UNSW's Professor Megan Davis, Liberal Senator Andrew Bragg, Sally Scales from the Uluru Statement from the Heart, among others. They then headed to a free barbecue hosted by Arc at the Roundhouse.
While UNSW supports the First Nations Voice to Parliament, we acknowledge and respect differing opinions. Academic freedom underpins the University's values and we encourage a respectful, informed and inclusive debate.
Read more about the Voice, the referendum and the Uluru Statement, including links to a range of official campaign.
Watch the Aboriginal and Torres Strait Islander Voice: A Dialogue for Students special event designed for students and people interested in learning more about the upcoming Voice Referendum.   
Authorised by Alison Avery for the University of New South Wales, Sydney 
Comments