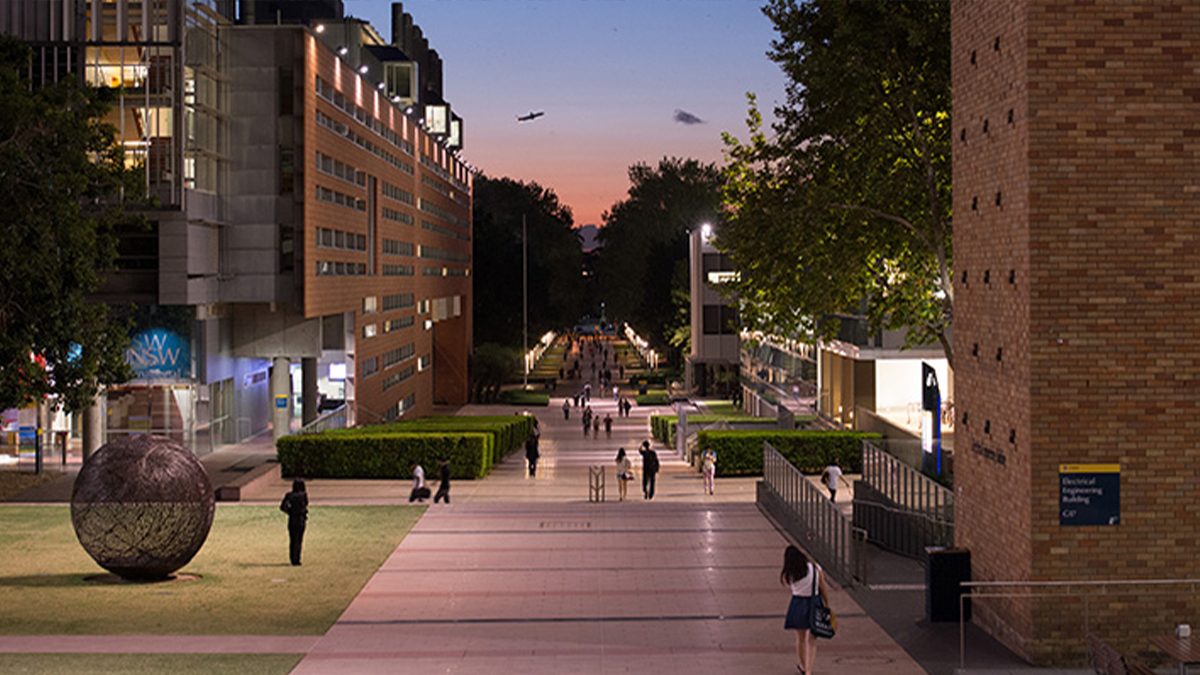 Vice-Chancellor and President Professor Attila Brungs launches Stop. Empower. Support.
Content warning: Conversations about consent, sexual harassment and sexual assault can be challenging, but you don't need to face it alone. Find the support you need with someone who is trained to help, through free and confidential support services and 1800RESPECT (1800 737 732).  
Developed by the Gendered Violence Research Network (GVRN) and co-designed with students and staff, the Stop. Empower. Support. UNSW Gendered Violence Strategy and Action Plan 2022-2025 was launched by Vice-Chancellor and President, Professor Attila Brungs on Friday 24 June as part of a panel discussion hosted by Arc during Respect Week.The discussion explored the role of men and everyone else in our community working towards addressing gendered violence. That includes confronting our own prejudices and the prejudice of friends and family.  
Gendered violence is an inclusive term that spans hazing, sexualised and racialised bullying, sexual misconduct, including sex-based discrimination, sexual harassment and sexual assault. Gendered violence includes any type of harm that is perpetrated against a person or group of people because of their actual or perceived sex, gender, sexual orientation and/or gender identity.
The Strategy follows the NSSS and Respect@Work reports and respects and responds to what has been learnt from those with lived experience, is grounded in current evidence about gendered violence prevention and response, and aligns to the UNSW Values in Action.
Prof. Brungs said UNSW has the responsibility to make campuses a safe and welcoming place for all students, staff and visitors: "We are unequivocal in our stance that behaviour that amounts to gendered violence, including sexual harassment and sexual assault, has no place at our University."
"We should not underestimate how powerful a force for change universities can be in society. As educators and employers, we can improve awareness, set expectations and promote actions that will shape behaviour and influence culture in workplaces and homes across Australia – and further afield – for years to come," said Prof. Brungs.  
Through this Strategy and Action Plan the UNSW community will: 
Stop gendered violence on our campuses through prevention and education.
Empower our people to create a safe and respectful community by calling out inappropriate behaviour where it is safe to do so, and with the expectation that students and staff model respectful behaviour.
Support our students and staff to raise their concerns, report incidents, and seek support when they need it. 
The next step is the establishment of a steering committee, chaired by Prof. Brungs and co-chaired by Professor Eileen Baldy, Deputy Vice-Chancellor Equity Diversity and Inclusion. This committee will oversee the implementation of the Strategy, with the first meeting scheduled for July. Until the existing sexual misconduct policy is replaced by an updated gendered violence policy, the current policy applies.
If you were on campus last week and checked out the stalls in the Quad as part of Respect Week, you'll have seen the variety of topics raising awareness of how we can all contribute to a culture of respect and integrity that underpins the pursuit of knowledge at UNSW.
Interested in learning more?
Access support and make a report
Did you know that based on the Sexual Misconduct Prevention and Response Policy, UNSW requires all staff or affiliates who become aware of sexual misconduct at or connected with UNSW to disclose that information, remembering that reports to the Sexual Misconduct Portal can be anonymous. To find out what happens after you make a report, please see this booklet.
Comments