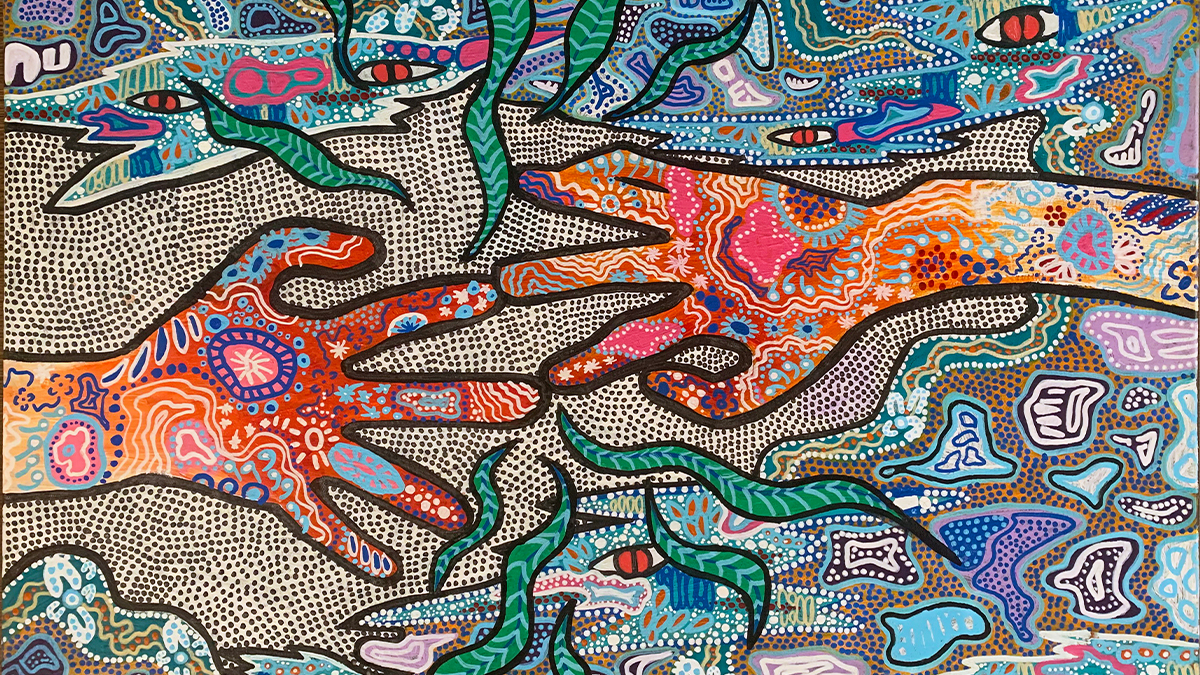 First Nations students from Arts, Design & Architecture host display of cultural resilience.
National NAIDOC Week celebrations are held across Australia during the first week of July each year to celebrate and recognise the history, culture and achievements of Aboriginal and Torres Strait Islander peoples. This year NAIDOC Week will run from 3-10 July. NAIDOC Week is an opportunity for all Australians to learn about First Nations cultures and histories and to participate in celebrating one of the oldest, continuous living cultures on earth.
In recognition of this national event, UNSW students and staff are invited to join the Indigenous Students' Collective, Arc and UNSW Arts, Design & Architecture in celebrating NAIDOC Week on Wednesday 6 July.
The ADA event, facilitated by Gurrawin, is a display of traditional dance. It has been driven by ADA First Nations students and is a celebration of cultural resilience. First Nations students and staff across the University are invited to participate in a dance workshop prior to the event and encouraged to perform alongside Gurrawin afterwards. All other staff and students are warmly invited to watch the dance at the Bidjigal (Kensington) campus – an important opportunity to support the 2022 NAIDOC Week theme of Get Up! Stand Up! Show Up!
Date: Wednesday 6 July
Time: 12.15pm – 1.15pm
Venue: Alumni Lawn, UNSW Sydney
Registrations are not required to watch the dance.
Register for the First Nations dance workshop here.
---
Artwork: Leilani Tallulah Knight, U gonna listen now?, 2021.
Comments