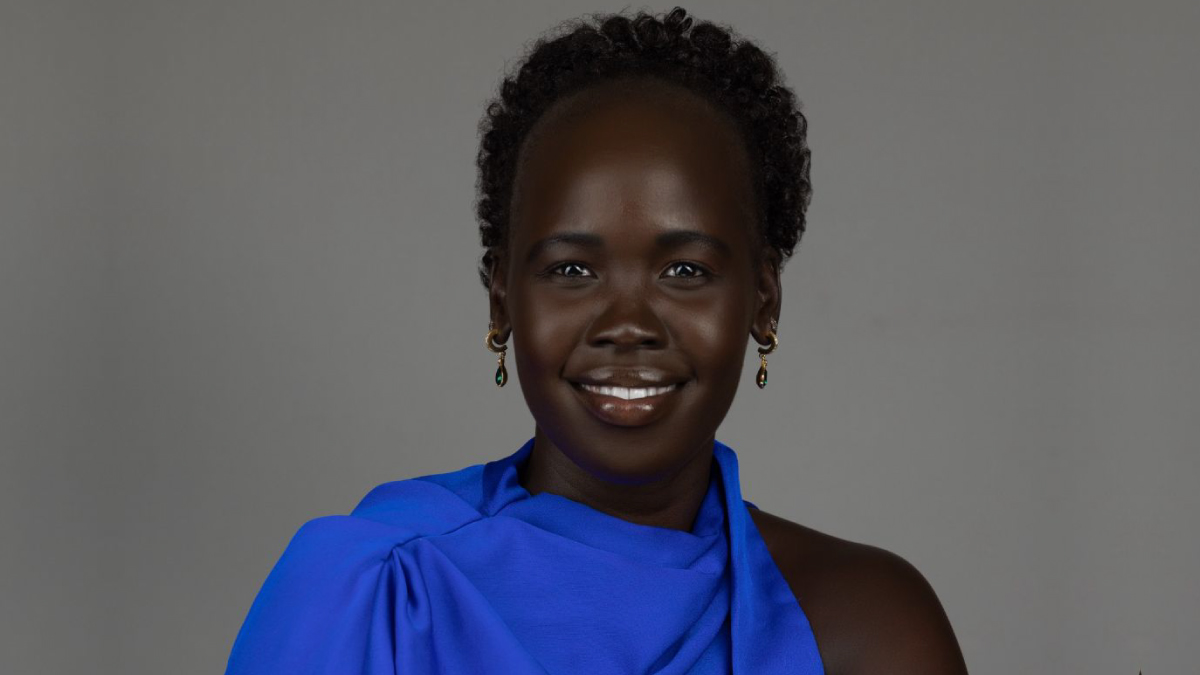 Anyier Yuol shares her story and the power of seizing opportunities. 
Born in Kenya's Kakuma refugee camp and raised by her auntie after the loss of her parents, Anyier developed a determined mindset early on. When she arrived in Australia at the age of 10 on a humanitarian visa, she made a conscious decision to embrace every opportunity. 
When Anyier was offered a UNSW sports scholarship to study a Bachelor of Arts, she said "yes". Reflecting on the decision now, Anyier says "UNSW has been part of my journey. I received my football scholarship to study here. UNSW builds future leaders and that's been embedded in me through my education here". 
Bringing people together through sport 
Discovering her passion for sports in Australia, Anyier excelled in football. Her exceptional talent caught the attention of a family friend who generously supported her club fees for six years. 
In 2010 Anyier represented Australia at the FIFA Football for Hope Festival as part of the 2010 World Cup in South Africa.  
Recognising the potential of sports to empower her community, Anyier launched "Football in the Park", creating a safe space for people to come together, play sports, and discuss community challenges. 
Taking to the stage 
After a sports injury, Anyier wanted to find a way to boost her confidence while making a positive impact and ventured into beauty pageants. But, she noticed a lack of diversity among participants.  
Turning this challenge into an opportunity, she founded Miss Sahara, a groundbreaking beauty pageant exclusively for African-Australian women. This platform initiated conversations about inclusivity in the fashion industry and empowered young women through representation and leadership development. 
Driven by her commitment to advocacy and representation, Anyier established her own model management agency, providing opportunities for under-represented groups. 
At the age of 25, Anyier became the chair of the Australian National Committee on Refugee Women, amplifying the voices of refugee women on a global scale. 
Leading the conversation 
Currently pursuing a PhD and running her own not-for-profit organisation, Lead Beyond Education, Anyier is dedicated to contributing to a more inclusive Australian society. Her research focuses on bride price practices within South Sudanese communities in Australia, exploring the intersection of traditional customs and the challenges faced in a new environment. 
Anyier has recently returned to UNSW as a Diversity and Inclusion Training Facilitator in the Equity, Diversity and Inclusion team and prides UNSW on creating opportunities for future leaders. Anyier says, "our strategy to bring people together from diverse backgrounds is a passion of mine and I'm excited to be part of the conversation. There are many students who want to be part of the university but don't have the opportunity. For me to come back to the University with this strategy in motion is great, it's great to be part of the conversation." 
Anyier's journey exemplifies resilience and determination. Through her advocacy, achievements, and commitment to representation, she is reshaping perceptions and making a lasting impact on the lives of others.
Comments