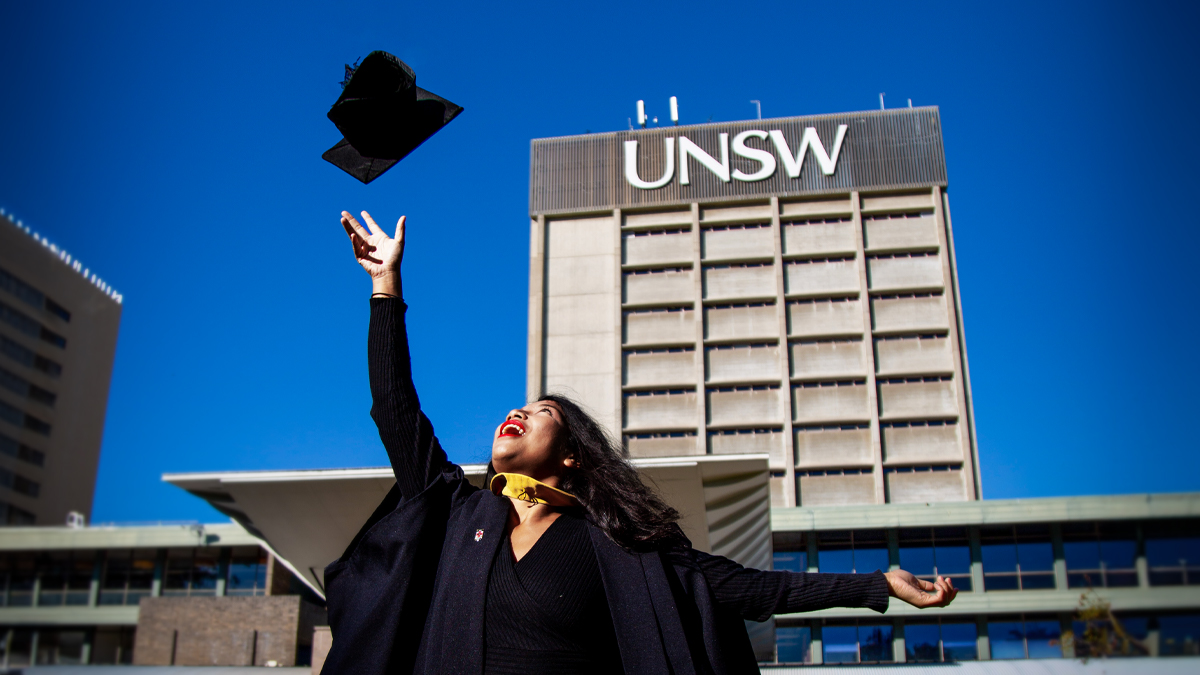 Dear colleagues
I am delighted to share the news that UNSW has been ranked one of the top 20 universities in the world in the QS World University Rankings released today. UNSW ranked equal 19th with the University of Sydney, jumping from 45th place last year. This is an incredible achievement and a testament to the remarkable people who make up our wonderful UNSW community. It speaks to our people's dedication, hard work, unremitting focus on excellence and strong commitment to progressing UNSW's vision of improving lives through transformative education and research. It also firmly positions Sydney as a very attractive place for education and research with 10 per cent of the top 20 universities globally located in the city. What I am most excited about is the opportunity this presents for us to amplify our societal impact and be at the forefront of positive change.
While our rankings success is an impressive accomplishment of which we can be proud, global rankings are not an end in themselves. What's most important is what we do with this result, how we build on the work we are already doing and leverage this success for our community and the greater good. A high ranking should not be pursued at the expense of our mission, rather it should be used as a tool to further our vision to improve lives around the world. Strong performance in the global university rankings provides a very valuable asset – reputation. A reputation of excellence and as one of the world's top universities has the potential to draw the brightest minds, enable impactful partnerships, foster a vibrant intellectual community, increase the attractiveness of and opportunities for our graduates, facilitate life-changing research, and drive innovation.
This year, there was a change in the QS World University Rankings methodology, with the introduction of three new metrics – sustainability, employment outcomes and international research network – to reflect shifts in the sector and changing priorities of students. These are areas of strength at UNSW – with our University ranked 18th in the world among universities striving towards the UN's Sustainable Development Goals in the 2023 Times Higher Education Impact Rankings, and our students named most employable of any university in Australia at the 2023 Top100 Future Leaders Awards.
Our ranking in the top 20 universities in the world in the QS World University Rankings will help us to build on our strengths, like our work in addressing the climate crisis, and enhance our efforts to tackle the most pressing global challenges and be true catalysts of change.
Thank you to everyone in the UNSW community for your hard work and dedication, without which UNSW would not have achieved this extraordinary accolade.
Vice-Chancellor's Awards
It was my great pleasure to host the Vice-Chancellor's Awards on Wednesday 14 June. More than 350 colleagues came together at a special celebration in the Roundhouse – definitely one of the most enjoyable events I've attended this year.
Congratulations to our award winners:
Bianca Gaspar – Builds Collaboration
Grace Songsermmongkol – Drives Innovation
Luke Jones – Demonstrates Excellence
Christopher Pearce – Embraces Diversity
Salil Kanhere – Displays Respect
Evelyn Mike – People's Choice
These remarkable colleagues demonstrated UNSW's Values in Action – as did all our nominees – a quintessential element of the workplace culture we strive for at UNSW. 
There was a wonderful atmosphere at the event, and the record number of nominations (more than 470!) spoke volumes about our collegiate University community, and the generosity of our people to take the time to make sure their colleagues are recognised and celebrated for their actions. I'm already looking forward to next year's awards!
NAIDOC Week 2-9 July
NAIDOC Week begins this Sunday, with the theme 'For Our Elders'. NAIDOC Week is about celebrating the history, culture and achievements of Aboriginal and Torres Strait Islander peoples. 
At UNSW, we want to make sure the UNSW Indigenous Strategy is central to everything we do. Reconciliation is at the heart of the Strategy and the UNSW ethos of having a positive impact on the world around us. Earlier this year, UNSW reaffirmed our support for the Uluru Statement from the Heart, including its call for a First Nations Voice to Parliament.
I encourage you to take part in activities to celebrate NAIDOC Week, including two exhibitions of First Nations art and design at UNSW Galleries in Paddington, a full day of Arc events on Monday 3 July and an event hosted by the Kirby Institute and UNSW Medicine & Health on Thursday 29 June to pay tribute to Aboriginal and Torres Strait Islander Elders' knowledge, leadership, and care. You can read more about NAIDOC Week activities at UNSW in this edition of Inside UNSW.
Farewell Fiona Docherty
In mid-August UNSW will farewell Vice-President External Engagement, Fiona Docherty, who recently announced her intention to move on from UNSW after more than a decade of accomplished service to the University. Fiona commenced with UNSW in 2012 as the Pro Vice-Chancellor International before being appointed Vice-President of External Relations in 2016. In 2020, Fiona became the Vice-President External Engagement, which incorporated philanthropy and alumni engagement into her portfolio. Both these areas have made significant progress under her leadership. I would like to thank and acknowledge Fiona, who we will be farewelling in August, for her immense contribution to UNSW and wish her the very best in her future endeavours.
UNSW Canberra City Master Plan approved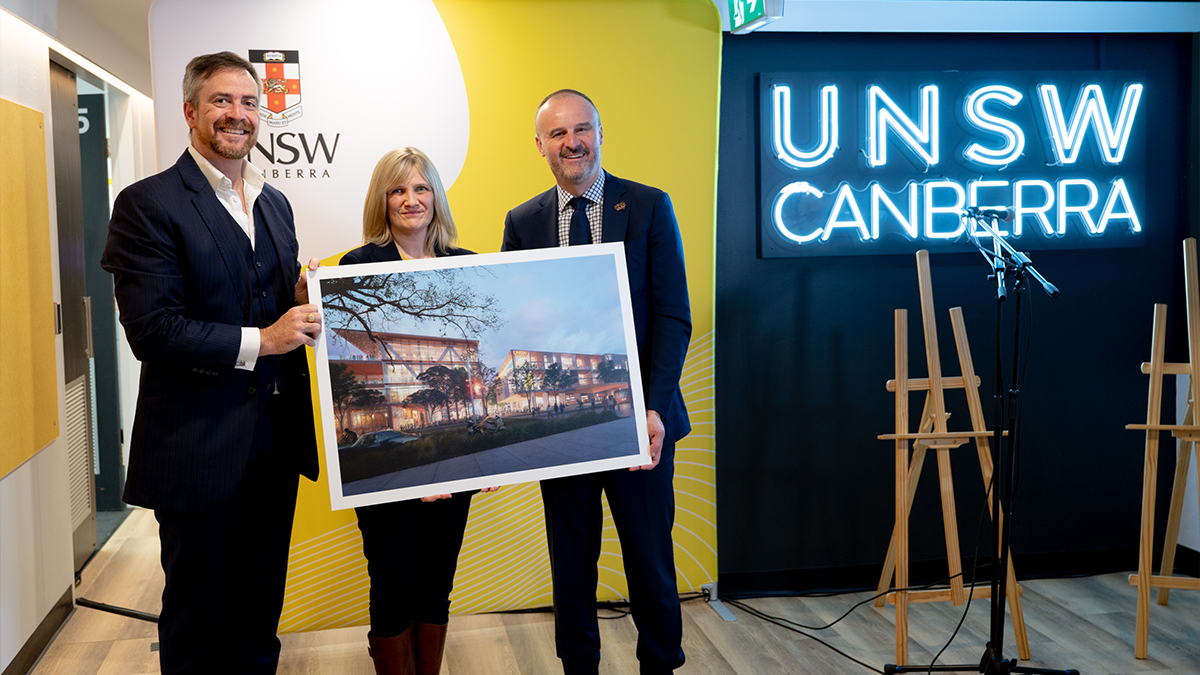 We reached an exciting milestone for UNSW Canberra City on Friday. ACT Chief Minister Andrew Barr and I announced that the Master Plan for UNSW Canberra City has been approved by the ACT Government and the National Capital Authority. The Master Plan approval is the capstone of close consultation and collaboration among our organisations, and underscores UNSW's long-standing presence in Canberra and our ongoing commitment to the ACT community.
UNSW Canberra City will be a vibrant village, with a culture of learning, collaboration and inspiration that will grow to educate around 6000 local, national and international students. On this campus, we are building a place for world-class teaching and research – a place that will grow capabilities in national priority areas such as cyber security, artificial intelligence, engineering and space. By 2036, UNSW Canberra City will be a lively campus with 14 purpose-built buildings. Planning for the first two is underway and we are set to appoint architects in coming months. Work on the new campus, which is positioned along Constitution Avenue within the 'Parliamentary Triangle', will commence next year.
Chief Minister Barr, Professor Emma Sparks – Rector & Dean UNSW Canberra and I are pictured above with one of the design renders from the Master Plan.
Australian Circular Economy Forum
More than 300 leaders from local, state and federal government, academia, business and industry, and NGOs came together at the Roundhouse for the Australian Circular Economy Forum on Monday. I was pleased to deliver one of the keynote addresses, in which I also shared several examples of how UNSW is already contributing, with partners, to the goal of achieving a national circular economy in Australia by 2030. The forum was also an opportunity to demonstrate UNSW's capacity to be an expert partner in Australia and with our Pacific neighbours in tackling pressing climate-related challenges.
UNSW's amazing alumni
We have alumni working across the world making an impact in a breadth of disciplines and I always enjoy hearing about our graduates' successes. Did you know that among these wonderful people we have an Alumni Artist in Residence? Animator, designer and illustrator Jelena Sinik is UNSW Alumni Artist in Residence 2023. Jelena graduated in 2014 with a Bachelor of Media and is now teaching animation in ADA. You can learn more about Jelena's incredible work here.
Recharge Week 3-7 July
Don't forget Recharge Week is coming up, so if you can, please try to schedule fewer meetings and reduce emails during the week beginning 3 July. Reducing email traffic and meetings during this week frees up time to catch up on work, plan for the rest of term, and take the opportunity to clear some headspace and focus on our wellbeing.
I will be overseas for the next couple of weeks, so the next version of this Inside UNSW newsletter will come from the Provost, who will be acting in the Vice-Chancellor role while I am away.
Best regards,
Attila
Professor Attila Brungs
Vice-Chancellor and President
Comments