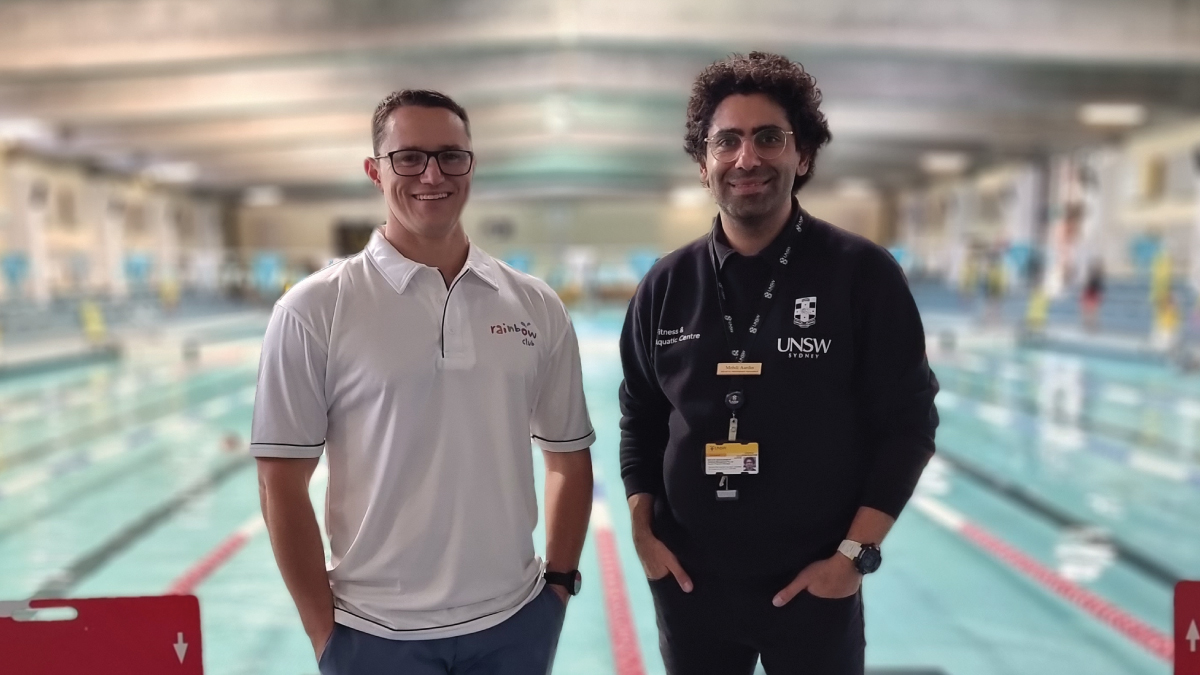 The UNSW Fitness & Aquatic Centre (FAC) is thrilled to announce our new collaboration with Rainbow Club Australia. 
Rainbow Club is a not-for-profit organisation that operates a network of social swimming clubs designed for children with disabilities. Holding NDIS Provider status, Rainbow Club provides a safe and enjoyable community for children with disabilities to swim, interact, and play. This partnership allows FAC to provide its facilities to extend the learn-to-swim programs specifically designed to cater to the diverse needs of children and young adults with disabilities.  
Swimming is an invaluable life skill that can empower and connect children with disabilities. By joining forces, FAC and Rainbow Club aim to create a nurturing and inclusive environment to celebrate the potential and achievements of every child in the water. Offering the unique Swim the Rainbow program, children with a disability have the chance to learn and progress through rainbow coloured goals. 
Since its launch last month, the partnership has already welcomed ten children for fun swimming lessons catered to their needs.  
Rainbow Club will be hosting programs at the FAC every Sunday afternoon. Click here for more information. To learn more about FAC's facilities, click here.  
Comments