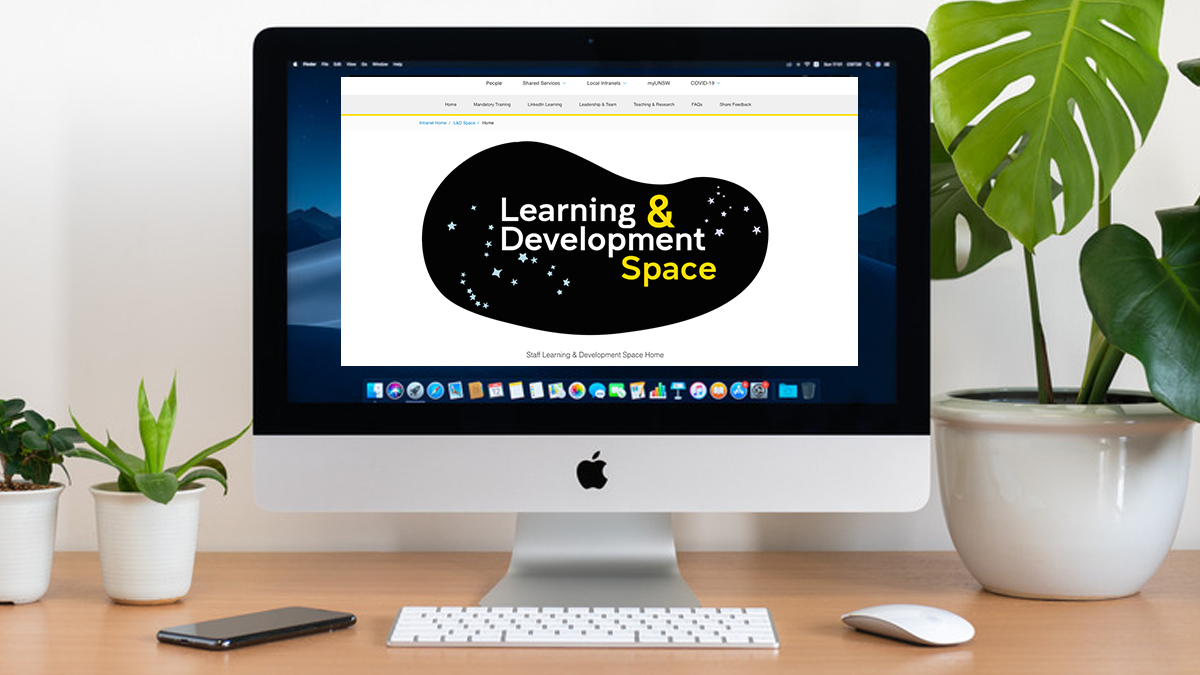 View all the opportunities for your individual development on the newly launched site.
The new UNSW Learning & Development (L&D) Space has launched! It's now easy for all staff to find relevant professional development options.  
The L&D Space brings a range of training and learning opportunities together in one place. It includes curated LinkedIn Learning courses, categorised for ease under the headings of People, Task and Technology. There is information and access to all HR and Safety mandatory training, UNSW's leadership and career development programs such as LEAD, Career Collaborator and myCareer. In addition, there are a variety of teaching, research and specialist development opportunities from across UNSW. 
"We're excited to provide this new space to all staff," said Elisse O'Leary, Head of Culture and Development. "It's a one-stop shop designed to make it easy for staff at all levels to find what they need to support their development, as well as completing their mandatory training".  
We look forward to you using the L&D Space and would love to hear your feedback. 
Comments