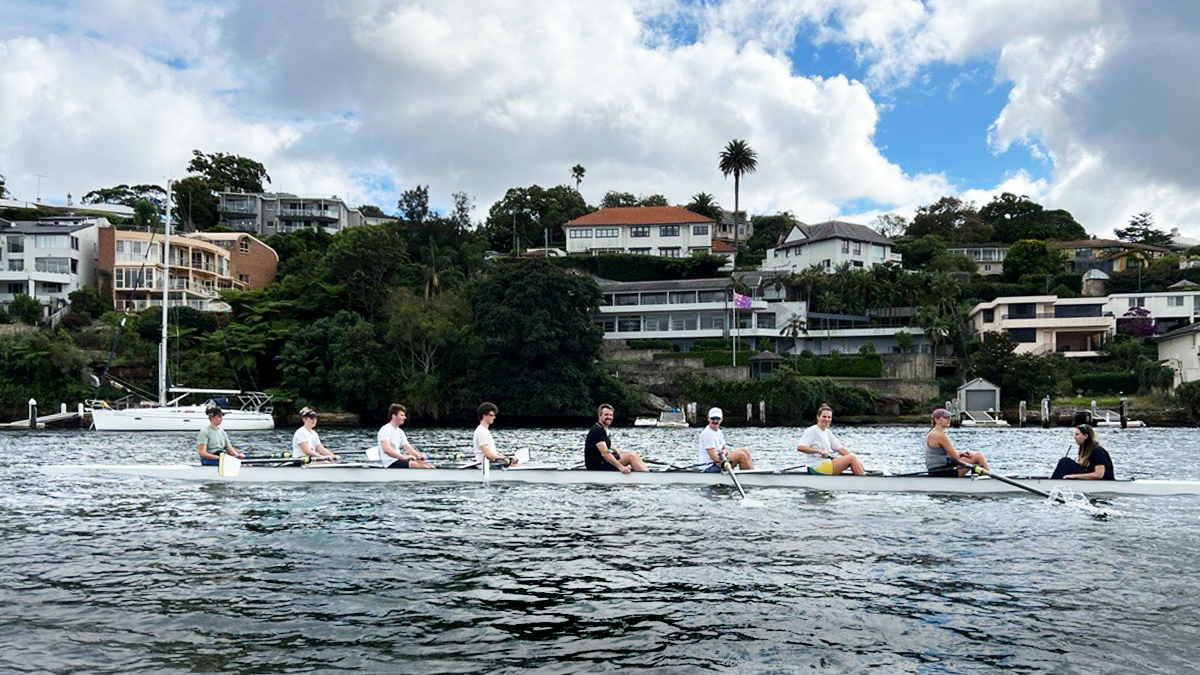 Dear colleagues
I hope you are faring well as we move towards the real business end of Term 1, with the final teaching week upon us and study break just around the corner. I have thoroughly enjoyed seeing so many students and colleagues on campus during term and now, as we look towards exams and the year's first graduation festival, it's a wonderful reminder of our purpose at UNSW and the transformative power of education. Thank you to everyone for your ongoing efforts to support our students and to make our University such an inviting, vibrant place to study and work. Which is an excellent launchpad to remind you about the Vice-Chancellor's Awards 2023 – nominations are open now!
ARC Research Hub for Microrecycling – launched!
I was delighted to speak at the launch of the ARC Research Hub for Microrecycling of Battery and Consumer Wastes earlier this month. The Hub, hosted by the UNSW Sustainable Materials Research and Technology (SMaRT) Centre, is a collaboration with companies and universities from across Australia. The five-year program of research will develop innovative technologies to recover the valuable materials contained in batteries and other complex wastes that are not currently subject to conventional recycling.
Recovering and reusing materials from consumer wastes in manufacturing is vital as we strive to decarbonise and build the electrification infrastructure needed for our renewable energy supplies. The Hub will transform Australia's waste and resource recovery industry by equipping it with advanced manufacturing capability. This important work reflects our ambition to be a catalyst for an environmentally sustainable future through collaborative research, partnership and innovation. Its potential is immense and I congratulate everyone involved.
UNSW submission to the Australian Universities Accord Panel
Last week, UNSW welcomed the opportunity to make a submission in response to the discussion paper released by the Australian Universities Accord Panel, furthering our involvement in ensuring that the Australian higher education sector is well prepared for the future.
Our submission emphasised that the purpose of Australia's public universities, including UNSW, is to support the prosperity, sustainability, security, and social and economic wellbeing of Australian society. The submission made 25 recommendations spanning:
the future of Australia's university system
access, opportunity and success
student experience, supporting infrastructure and international education
a sustainable research system
national skills agenda: the changing nature of learning and teaching.
We look forward to continuing to work with the Accord Panel to develop these ideas, for the betterment of the important national asset that is our universities, and the ultimate benefit of Australia.
Thank you to all the students and staff who contributed to this paper and participated in the consultation process for its preparation. The submission will be made available on the Vice-Chancellor and President website as the Accord process progresses.
An honour from UNSW Rowing Club
I have enjoyed many highlights since I began in my role as VC just over a year ago. One such event was the UNSW Rowing Club's boat naming ceremony earlier this month, at which I received the extraordinary privilege of having the club's new 'eight' named after me. It was a great pleasure to meet members of the club and to get out on the water for a row at Huntleys Cove on a glorious Saturday morning (see photographic evidence above). As VC and a former rower at school and university, this was a tremendous experience and one that I will never forget. Thank you to the club for such a great honour.
Ovaries. Talk About Them.
Every day our people are doing incredible work and delivering innovative research with life-changing potential. This impact is intensified through partnerships with organisations that share our vision to improve lives. A great example is the 'Ovaries. Talk About Them.' campaign led by CAMILLA AND MARC, which supports the work of Professor Caroline Ford and UNSW's Gynaecological Cancer Research Group.
More than 313,000 people worldwide are diagnosed with ovarian cancer each year, with over 75 per cent diagnosed in the later stages of disease when treatment is more difficult. Caroline and her team are developing a test based on circulating tumour DNA in blood plasma for early detection of ovarian cancer.
Find out more about the 'Ovaries. Talk About Them.' campaign and where you can get a T-shirt or other item of apparel to support this vital research.
Salus – new Safety Management System from 1 May
As you know, the health and safety of our students and staff are very important to me. Safety is a shared responsibility that every single person at UNSW, including me, needs to prioritise.
On Monday 1 May 2023, UNSW's two existing safety systems will be replaced by Salus, a new, 'one-stop-shop' safety management system. Salus will provide a consolidated view, enabling us to proactively prevent work-related injury and illness, and to improve our work and safety performance continuously.
Read more about Salus, including where to access video tutorials, how-to guides and general Q&A about the system. And remember: Think Safe. Be Safe. Home Safe.
There's even more to read Inside UNSW…
Best regards,
Attila
Professor Attila Brungs
Vice-Chancellor and President
Comments