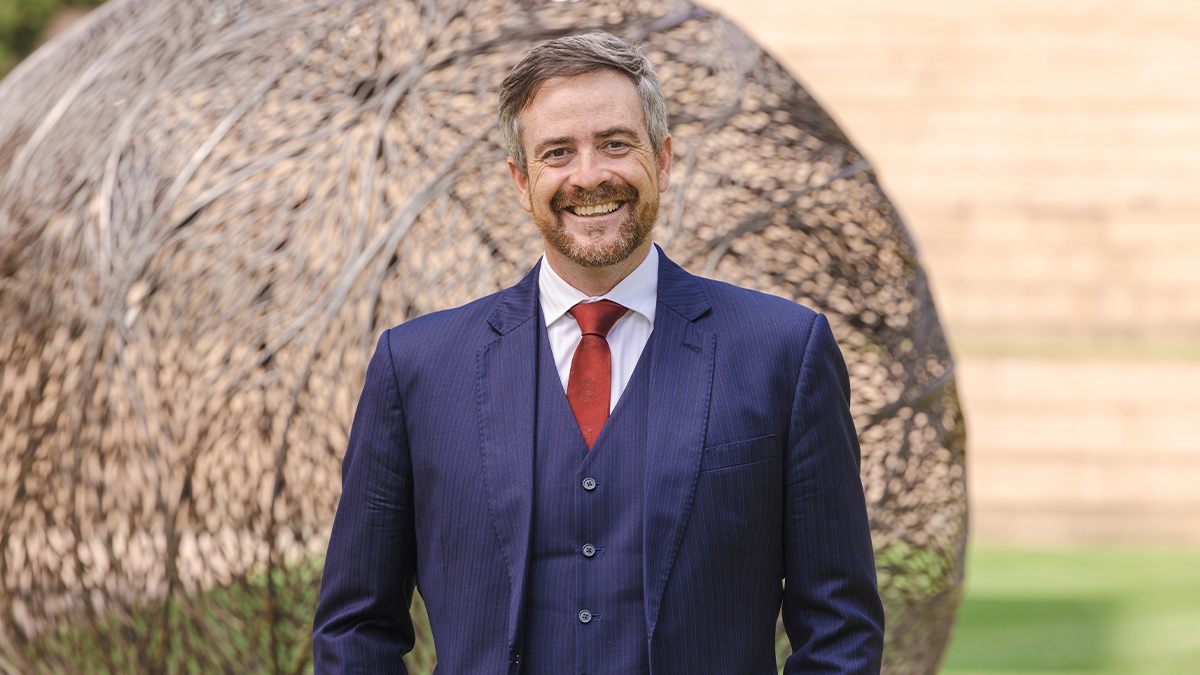 Dear colleagues
With term one well under way, I would like to acknowledge everyone's hard work in what has been a very productive start to 2023. Recharge Week, which kicked off yesterday, is a good time to pause and create some clear headspace to focus, plan and get on top of things. Much like its Flexibility Week companion, during which students can consolidate their learning and prep for upcoming exams, Recharge Week is an opportunity for all of us to set aside some time to catch up, perhaps reset or prepare for the rest of term. So please, if you can, reduce your meetings and email traffic as much as possible for the next few days, prioritise your wellbeing and take advantage of this week.
Annual Disclosure Week: 20-24 March
While taking time to recharge this week, please complete your disclosure of interests form, which you will have received an email about yesterday. We have deliberated scheduling Disclosure Week during Recharge Week in the past couple of years and determined this is the best time, as your normal email traffic and admin tasks should be diminished.
UNSW's annual disclosure week requires staff to disclose any conflicts of interest, foreign affiliations and paid outside work. You must complete the disclosure form, even if you do not have any conflicts. For compliance reasons, a new form needs to be completed each year and whenever your circumstances change. The process has been designed to be as simple and quick as possible, but already we have suggestions from the Heads of Schools to make it even easier next year when we have some IT system improvements in place. Thank you kindly for completing your 2023 disclosure form by 5pm this Friday.
Share your insights about working at UNSW
As you may have seen in my email last week, the UNSW staff engagement survey, 'Insight' opens tomorrow. Taking part in this confidential survey is a way to share your experiences of working at UNSW, including what we are doing well and what we can do better.
Insight will be conducted in two stages. Tomorrow, UNSW continuing and fixed-term staff will receive an email with a link to the survey. UNSW staff who are employed on a casual basis will be invited to take part in the next stage. 
We have partnered with Culture Amp to conduct Insight. When you receive the email invitation from 'UNSW via Culture Amp' , please set aside 10-15 minutes to take part. Your participation will help us make UNSW an even better place to work and learn, and, as I noted in my video message, I am committed to taking action based on your responses. The insights from Insight will also be coupled with the feedback from Faculty and Divisional surveys that were completed in some parts of the University. We will develop key themes across the University that we can all work on together.
UNSW Enterprise Bargaining
Yesterday you received a message from Michelle Steel, Acting Chief HR Officer and me, with an update about the UNSW Enterprise Bargaining process. As mentioned, all parties are committed to finalising new agreements for academic and professional staff as soon as possible and I am optimistic we are getting close.
While getting an Enterprise Agreement that works for us all is very important, being able to provide a systemic pay increase to you all, as soon as possible, is a key priority for me.
I encourage you to keep abreast of updates on the UNSW Enterprise Bargaining pages on the HR Hub and to get involved in the process. Please contact HR via the details on the Enterprise Bargaining pages if you have any questions or comments.
Health and Safety first
I hope you're aware by now that the health and safety of students and staff at UNSW is immensely important to me and a priority for the University. I am excited to share that the UNSW Health and Safety Strategy 2023-2025 has now been published. The strategy will continue to strengthen health and safety and embed a safety-first culture across UNSW, so that we can all feel safe in our place of work and study. We want every person to: Think Safe – Be Safe – Home Safe.
Celebrating Professor Eileen Baldry AO
On Thursday afternoon more than 150 colleagues and friends joined Professor Eileen Baldry in Leighton Hall to celebrate a stellar career and farewell Eileen from her role as DVC Equity Diversity and Inclusion at UNSW.
Eileen's contribution to UNSW during the past 30 years and to the community is considerable, as was expressed beautifully by those who spoke at the event. Her vast body of work in criminology; social policy; social development and equity, diversity and inclusion was lauded by the eminent guest speakers.
Please join me in wishing Eileen well for the next chapter.
Celebrating the life of Emeritus Professor Chris Fell 
Today I have the honour of speaking at the memorial of Emeritus Professor Chris Fell FRSN HonFIEAust AO. Chris is remembered with an immense amount of respect and fondness by those who knew him as UNSW's Dean of Engineering (1989–1991) and Deputy Vice-Chancellor, Research and International (1991–2001). Chris was a world-renowned expert in nanotechnology, and his work in membrane technology led to the development of a way to treat wastewater which has become industry standard.
Today's memorial is a celebration of his exceptional life and the positive impact he had on the lives of others. I was fortunate to know Chris from when I was a young boy, through his association with my father at UNSW, and he was always a passionate advocate for the power of science to affect positive change. Chris is very sadly missed.
Celebrating cultural diversity during Harmony Week
The UNSW community is made up of people from many different backgrounds – we have students and staff from more than 120 nations – each bringing unique experiences and perspectives adding to the wonderful vibrancy of our campus. We want to foster a culture that celebrates diversity and ensures everyone in our community feels valued and respected.
This week is Harmony Week, and Harmony Day is observed today on the UN International Day for the Elimination of Racial Discrimination. During Harmony Week, UNSW joins individuals and organisations across Australia to celebrate inclusiveness and respect. To mark this important week, the Division of Equity Diversity & Inclusion (EDI) is launching four new anti-racism grants up to the value of $2500 each. The grants will enable students and staff to continue to improve our culture through projects that tackle racial discrimination.
I look forward to seeing these ideas come to life and continuing to work together to create a safe and respectful campus where everyone feels that they belong.   
Celebrating UNSW Women
I am delighted to share more about an exciting project called Celebrating UNSW Women, which seeks to increase the visibility of women across UNSW's public spaces and ensure better representation among our remarkable and diverse UNSW community.
Phase one will see the naming of buildings and spaces across the UNSW Kensington campus after remarkable UNSW women, which will begin in coming weeks. The second phase is the creation of a women's trail exploring the history of UNSW trailblazers, and the third and final phase is the development and implementation of a UNSW equitable naming policy. I very much look forward to walking the trail and learning more about the incredible community of women who make up UNSW's history.
Yuwaya Ngarra-li partnership
UNSW has long placed strong value on the importance of collaboration and the sharing of knowledge to improve lives, and the Yuwaya Ngarra-li partnership is a great example. This project, aimed at improving wellbeing, social, built and physical environments and life pathways of Aboriginal people in Walgett, is producing tangible outcomes. I encourage you to read more about the wonderful Yuwaya Ngarra-li partnership in this week's edition.  
There's plenty more Inside UNSW…
Please enjoy this edition of Inside UNSW and the opportunity to recharge this week.
Best regards
Attila
Professor Attila Brungs
Vice-Chancellor and President
Comments