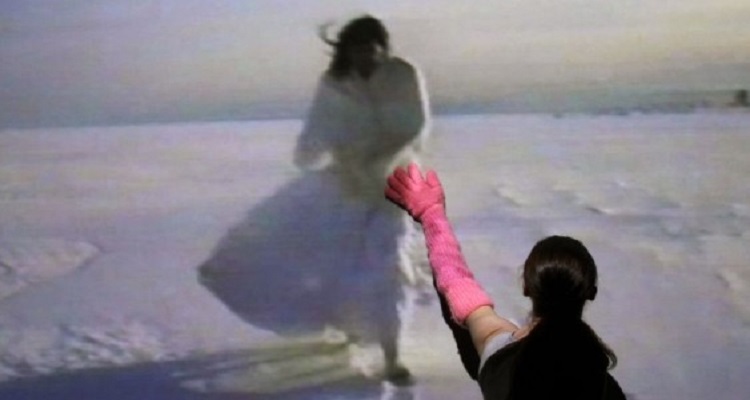 Winning the Katthy Cavaliere Fellowship has special meaning for the artist-curator and UNSW Art & Design graduate Frances Barrett.
Frances Barrett a performance and installation artist takes home one of the richest art prizes in Australia for women. 
The Katthy Cavaliere Fellowship recognises female-identifying artists in the performance space. Named in honour of respected Italian-Australian installation artist and UNSW Art & Design alumna Katthy Cavaliere, the fellowship is funded from her estate in partnership with Carriageworks, the Australian Centre for Contemporary Art (ACCA) and the Museum of Old and New Art (MONA). 
"To receive the fellowship is overwhelming, humbling and exciting. I hope that my research and the work I produce honours the legacy of Katthy Cavaliere," said Frances. 
Frances' curatorial and artistic projects often take the form of live and time-related events, with recent projects including All Ears: A listening party at Campbelltown Arts Centre, a performance event and podcast series that proposed the idea of queer listening.
Over the past couple of years, she has been researching listening practices. Under the fellowship, she plans to develop a project called The Future Echoes (working title), a sound and light installation that will transform the ACCA into a space that invites audience engagement and active listening. She hopes the artwork can contribute to conversations around listening practices.
"The fellowship affords me time and space for research and experimentation. In turn, I hope to achieve a greater conceptual rigour in my practice, push myself to work in new forms and engage with audiences in a completely new way," said Frances. 
The fellowship's judging panel comprised director of programs at Carriageworks Daniel Mudie Cunningham, MONA's founder David Walsh alongside senior curator Nicole Durling, ACCA's director Max Delany and senior curator Annika Kristensen.
Frances receives $100,000 and will have the opportunity to realise a new body of work to be presented in Sydney, Melbourne and Hobart. 
Frances will stage The Future Echoes (working title) at the ACCA from 4 April to 8 June 2020.
Comments