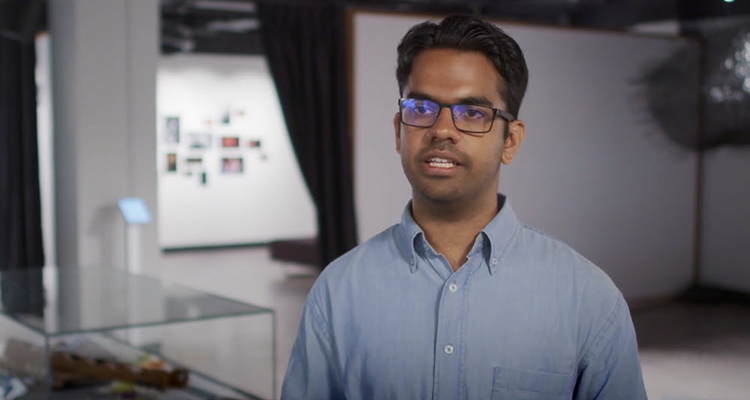 The latest instalment of 'Everyone Belongs' featuring international student Abraham Markos.
The launch of the 'Everyone Belongs' video series coincided with Harmony Day, 21 March 2019.  The series explores the diverse backgrounds and experiences shared among the UNSW community.  Each story gives an insight into the challenges that come with cultural assimilation and reflects on UNSW's approach to cultural inclusion.
The 'Everyone Belongs' series aims to highlight and celebrate the enormous amount of cultural diversity we have at UNSW. In this edition, we speak with one of our talented international students, Abraham Markos. Abraham is in his final year of study of the Master of Design program in the Faculty of Art and Design. Abraham was born in India and spent most of his childhood in the Middle East. Abraham attributes his professional and personal success to his culturally rich and diverse upbringing.
We hope you enjoy hearing Abraham's journey and his reflections on cultural inclusivity at UNSW.
Comments