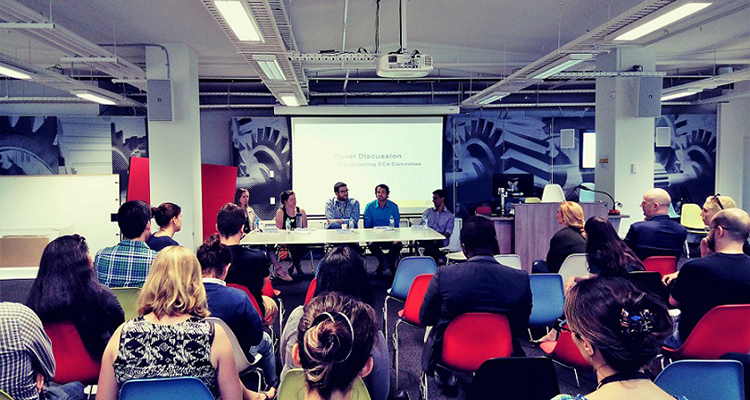 Register to attend the Early Career Academic Network's 2019 launch event on Wednesday 8 May. 
The Early Career Academic Network (ECAN) is inviting all early career academics to attend its 2019 launch event, ECAN Reloaded: Supporting and Connecting Rising Academics.
This event is a wonderful chance to interact with other early career academics (ECAs) and learn the many ways ECAN can help build their careers.
This is a free event. It will take place on both Kensington and Canberra campuses and will be livestreamed. Register your attendance via Eventbrite. 
ECAN is a leadership body comprised of ECAs that promotes, connects, enables and represents the careers and interests of this network at UNSW. ECAN believes early career researchers are the foundation of future research across the globe. Those starting their research careers today will go on to be the research leaders of tomorrow. 
Since 2014 ECAN has supported ECAs by:
Enabling ECAs to make strategic and informed career decisions 

Providing professional and career development opportunities

Promoting ECA leadership across the key strategic areas of academic excellence, social engagement and global impact

Facilitating opportunities for ECAs to network and share knowledge at both the faculty and university level 

Representing the voice of ECAs including the development of the new UNSW ECA policy
If you have any questions, please get in touch via ecanexec@unsw.edu.au
Comments