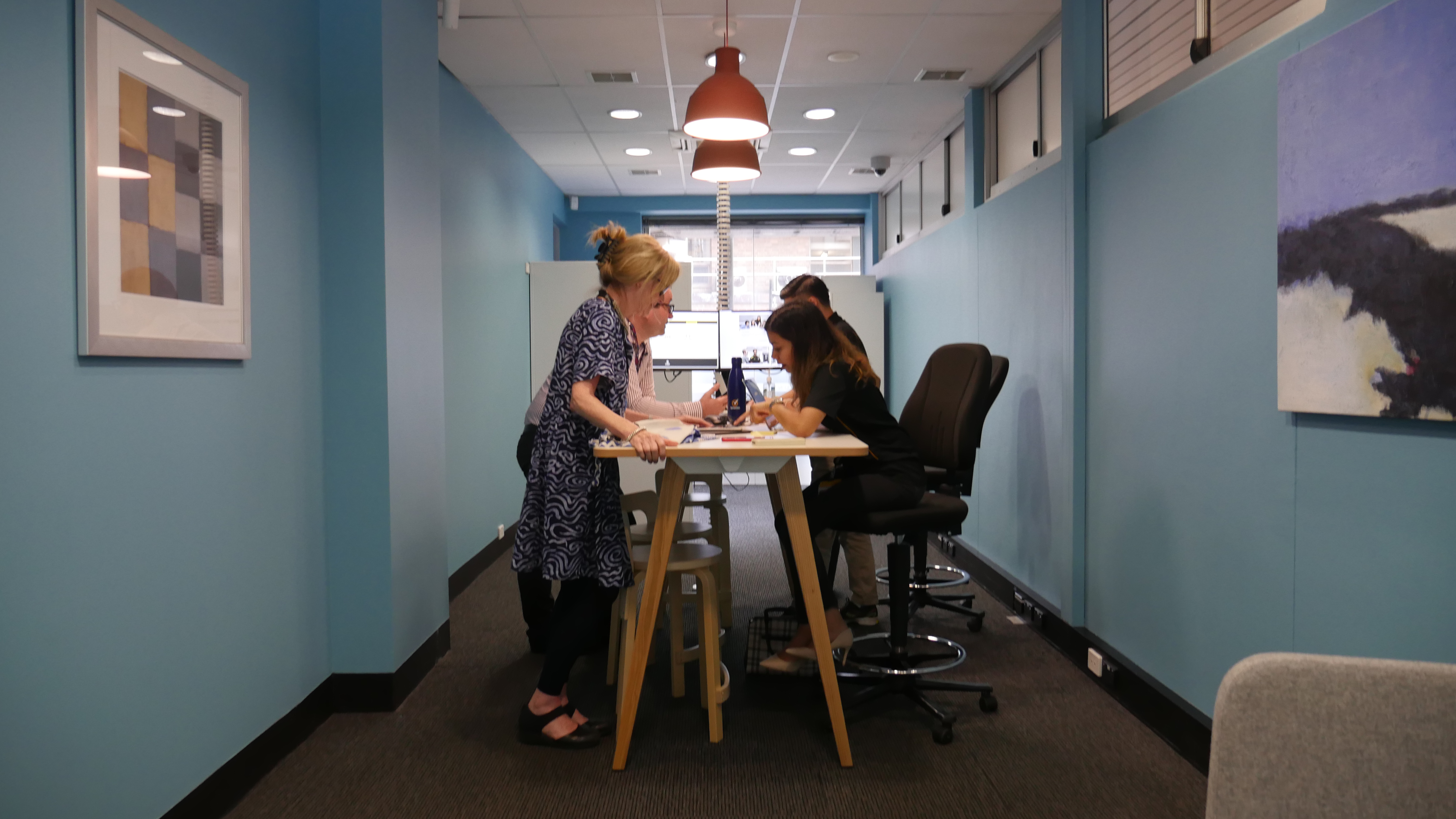 UNSW IT has launched a revised website and renovated IT Walk-in Service Centre to improve student and staff access to IT support services.    
UNSW IT has launched two initiatives that will optimise the way students and staff access IT support and services. 
"The new IT website and Walk-in Service Centre are designed to make life easier for each person at UNSW – to access simple and effective IT support and services on their terms, when they need them, so that they can get on with doing what they need to do," said Mr Tim Catley, Chief Digital Officer.   
Revised UNSW IT website 
The revised UNSW IT website is an intuitive online hub hosting up-to-date, best-practice, self-help content, accessible 24/7 by any device. The website delivers simple and easy-to-follow advice and support for the most common IT challenges and issues. 
The website content will continue to be updated and functionality enhanced as UNSW IT transitions from the former IT website. UNSW IT will be working with the broader organisation to facilitate a smooth transition. 
UNSW IT Walk-in Service Centre 
The renovated and refreshed IT Walk-in Service Centre delivers face-to-face IT support to the UNSW community.   
Located on Kensington campus, the new space is reflective of UNSW IT's priorities to help and support students and staff with IT issues or challenges. As part of the Workplace Technology Service Initiative, UNSW IT has created a fit-for-purpose facility that delivers appropriate IT devices for new staff to UNSW.   
The IT Walk-in Service Centre is open Monday to Friday from 8am-6pm and on weekends from 11am-2pm.   
"These two initiatives will enable UNSW IT to deliver better, aligned services more effectively and efficiently," said Mr Catley.   
Visit the revised website at https://www.myit.unsw.edu.au/ or drop into the IT Walk-in Service Centre located near the Post Office in F22, at the back of the Library building. 
For more information on either of the above initiatives, you can contact the UNSW IT Service Improvement Program (SIP) at ITSIP@unsw.edu.au. 
For other IT queries you can still contact the Service Centre on x51333. 
Comments