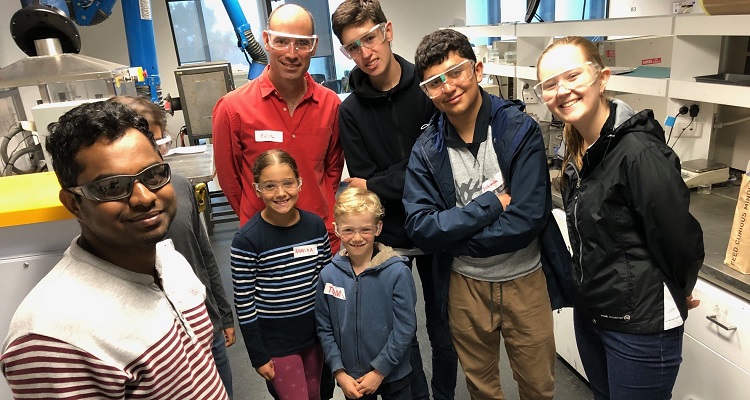 Thousands of discarded milk bottle caps find a new purpose with the help of school students and innovations developed at UNSW   
Researchers at the Centre for Sustainable Materials Research and Technology (SMaRT) at UNSW, directed by Scientia Professor Veena Sahajwalla, are creating a prosthetic hand from plastic milk bottle caps, collected by school students, in a joint effort to tackle global pollution.  
Around 10,000 plastic bottle caps have been purposefully collected by eight school students, as part of an upcycling initiative. This initiative is mainly led by three students and supported by the UNSW Legal Office as a component of its corporate social responsibility. 
While most of us would not think twice about binning milk lids, 14-year-old Killara High School student, Julian Crnomarkovic, and his siblings had a better idea. Moved by the need to tackle plastic waste and their passion for robotics, they started researching prosthetics made from recycled plastics. "We were thrilled to learn that plastic milk bottle lids could be used to create prosthetics and to connect with the engineers at UNSW's SMaRT Centre to help make this a reality," said Julian. 
His family and particularly his youngest sibling, Tomas Crnomarkovic, have helped collect and sort nearly 10,000 bottle caps from cafes across the UNSW Kensington campus, Crows Nest and the Royal North Shore Hospital. 
Earlier this month, the schoolchildren visited UNSW to watch researchers at the SMaRT Centre recycle the donated bottle caps into a prosthetic finger and had some fascinating conversations on the effects of plastic waste in the environment. 
"These children are the drivers of the future and it's impressive to see their commitment. It is important that they learn valuable lessons about sustainability and recognise how they can be part of the solution," said Mr Keith Monaghan, Senior Microfactory Engineer at the SMaRT Centre.  
Studies predict that global plastic production is set to increase by 40% in the next few years. This overwhelming increase in single-use plastics comes with high environmental cost, with the UN estimating that nearly 13 million tonnes of plastic leaks into the ocean every year. "Most people don't know what to do with plastic waste. We want to show that upcycling of recycled plastics into prosthesis can be a useful way to tackle the plastic problem," Mr Anirban Ghose, Microfactory Engineer at the SMaRT Centre, observed.  
The bottle caps were shredded and converted into filaments and fed through a 3D printer to create the prosthetic hand — starting with a finger — using a 3D printing blueprint. The children were very involved in the exercise and helped choose the design and pattern of the hand. Later, they toured the facilities at the SMaRT Centre and wrapped up the day with a visit to Smartie the robot, where they all participated in helping program the robot to sort e-waste. 
Fourteen-year-old Solomon Khoury found the visit quite informative. "It was great to learn about such innovative technology and the process it takes to create these amazing things," he reflected. 
"Working with the team at the SMaRT Centre has been a fantastic experience. This project is the perfect way to teach the children about the importance of helping the less fortunate and inspire them to make a difference to the environment," said Ms Marina Yastreboff, UNSW Legal Counsel and passionate sustainability advocate. "We would like to thank the SMaRT Centre team — Veena Sahajwalla, Keith Monaghan, Anirban Ghose, Md. Shahruk Nur-A-Tomal and Clay Zhou —  and all the cafes that contributed bottle caps to our initiative: Coffee Cart, Penny Lane, Little Marionette, Biblio and Stellini on campus; Hudson Coffee and Zouki at the Royal North Shore Hospital; and Coco Cabano, Turka, Oliver Brown & Jack & Co. in Crows Nest."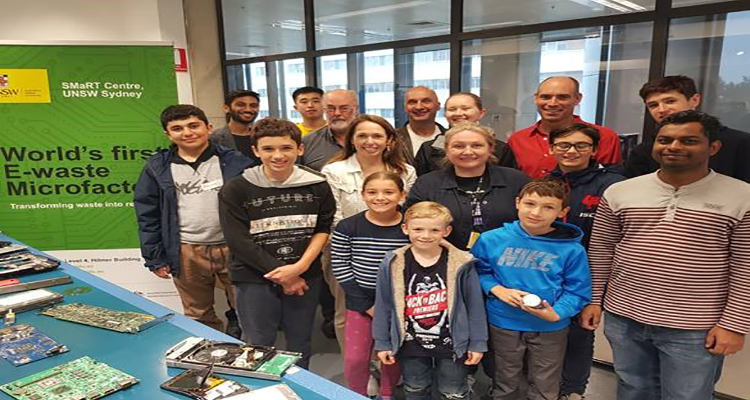 The group hopes to finish creating the prosthetic hand over the next few weeks to establish a community chapter of e-NABLE at UNSW. If you would like to become involved, please register your interest here or scan the QR code.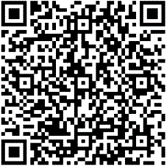 Comments