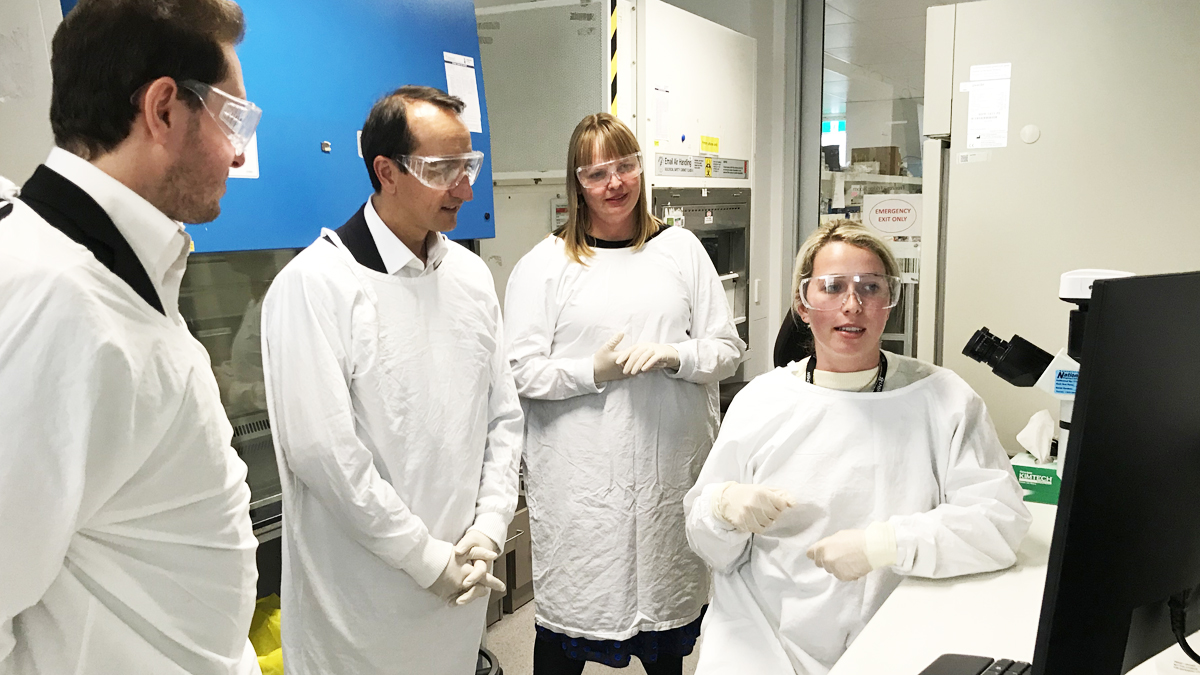 UNSW Sydney welcomed Member for Wentworth Mr Dave Sharma MP and Mr Marc Freeman of CAMILLA AND MARC to campus, to discuss ovarian cancer.
On Monday, 7 June, Associate Professor Caroline Ford hosted Mr Sharma, following his support of the 'Ovaries Talk About Them Campaign.' The campaign was launched by CAMILLA AND MARC to raise awareness of and funding for ovarian cancer. 
During the visit A/Prof. Ford briefed Mr Sharma about the prevalence of ovarian cancer, the prognosis for those diagnosed with the disease and the challenges for researchers working in the field. She also highlighted her team's work in developing a test for the early detection of ovarian cancer and precision medicine approaches to improve the outcomes for women who develop the disease. 
Members of the Gynaecological Cancer Research Group demonstrated key aspects of their research during a lab tour. 
For further information on the Ovaries Talk About Them campaign visit the website.  
Comments