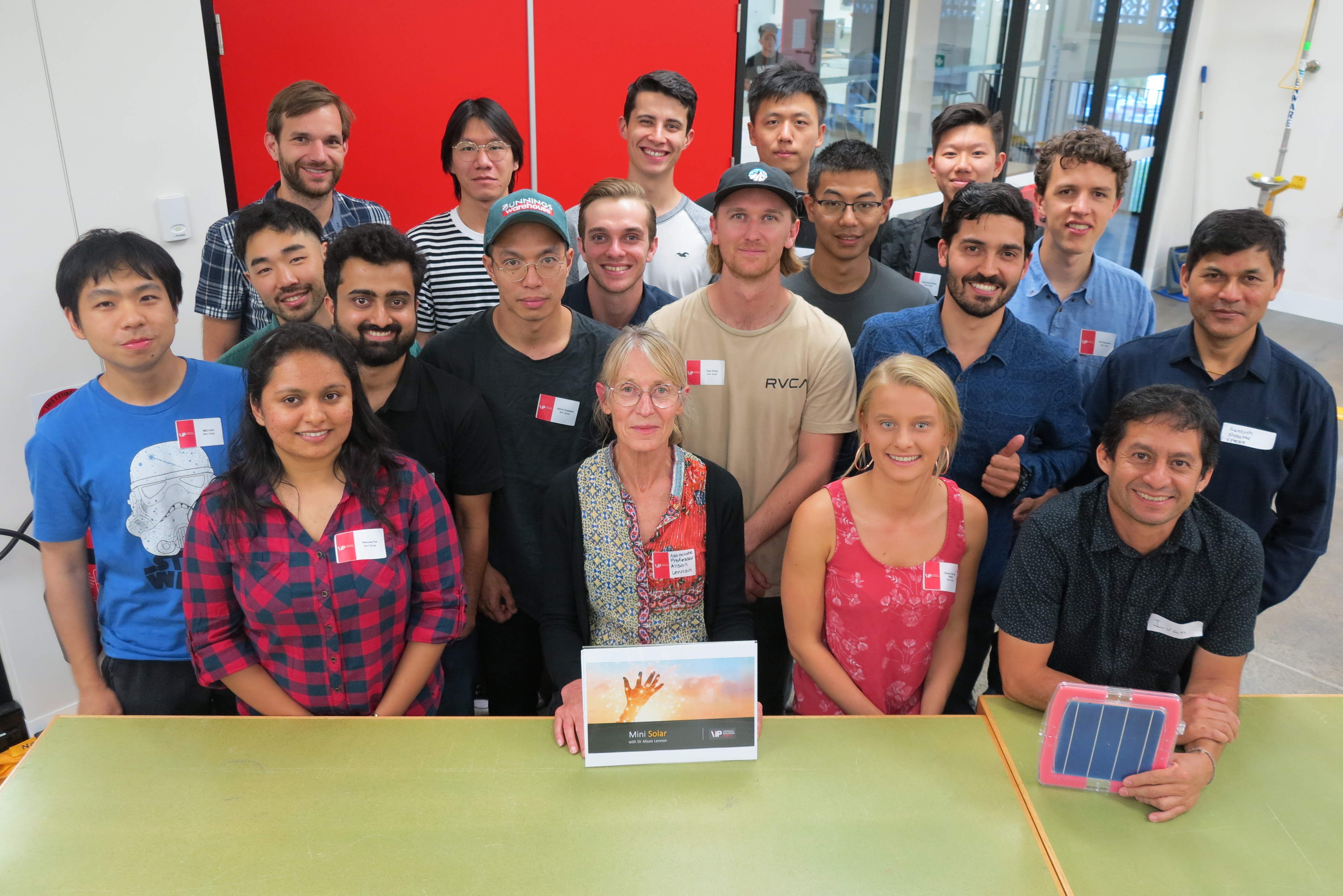 A team of UNSW student engineers has been announced as the winners of the prestigious VIP Consortium Innovation Competition.
The Mini Solar team designed and built a small solar energy harvesting device that can provide a continuous source of power for sensors that can detect the first signs of potentially devastating bushfires.
The relatively inexpensive devices, as small as a fifty cent coin, include a miniature solar cell array fabricated on a single silicon wafer, an integrated battery and wireless communications technology to send out an alert to authorities and landowners when fires first break out.
The team aims to keep working on their current prototype to make it even smaller, down to the size of a five cent coin, and to reduce the cost per device from around $20, down to just $5.
This can enable distribution of the sensors via a subscription model where property owners or managers can purchase a set of sensors for distribution over their properties and, in return, gain access to the data from the entire network of Mini Solar sensors. This sensor distribution model allows property owners to track bushfires which may present a danger to them and their properties.
Such a cost-effective early-warning system could be vital in preventing the spread of bushfire which, as recently seen in both Australia and California, can be deadly and cause millions of dollars' worth of damage to property and infrastructure.
The Mini Solar team, led by Professor Alison Lennon from the School of Photovoltaic and Renewable Energy Engineering as part of UNSW's ChallENG program, were named overall winners of the VIP Consortium contest ahead of groups of students from 45 different universities, across 12 different countries around the world.
The team includes academics and students from the UNSW Schools of Photovoltaic and Renewable Energy Engineering, Chemical Engineering, Computer Science and Software Engineering and Biomedical Engineering. Associate Professor Neeraj Sharma from UNSW School of Chemistry was also involved.
"To achieve this prestigious win after our first year of VIP was an amazing achievement by the team," said Professor Lennon.
Ray Sokola, Executive Director of the VIP Consortium said, "It was incredibly difficult to select winners from the many fascinating projects submitted this year.
"The ingenuity of VIP students as they tackle and develop real world solutions for these ambitious challenges continues to astound me and the entire selection committee. It also demonstrates how well prepared these students will be as they transition into the workforce already well versed in working on interdisciplinary teams."
Dr. Morri Pagnucco, Deputy Dean (Education) UNSW Engineering said, "We are so excited about winning the 2021 VIP Consortium Innovation Competition. This is fantastic recognition of all the hard work and effort by staff and students."
VIP Consortium is a non-profit alliance of higher education institutions with Vertically Integrated Projects (VIP). In VIP programs, teams of graduate and undergraduate students from various academic disciplines work with faculty and often industry partners on ambitious, long-term, cross functional projects.
More information
Watch the Mini Solar early bushfire detection video.
Comments