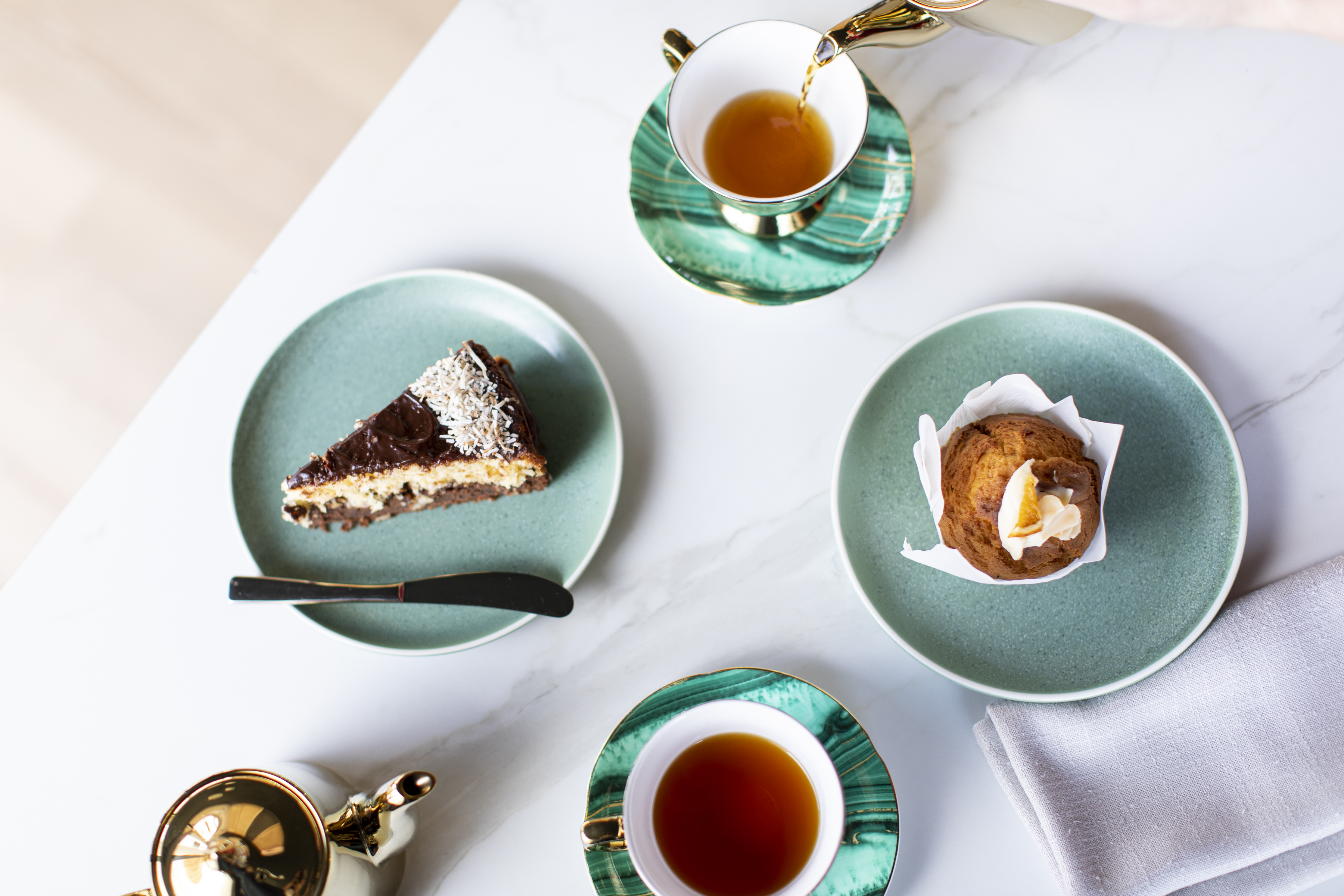 After a successful grand reopening, The Lounge is looking forward to welcoming staff and alumni for lunch, coffee, a casual meeting or social drink.
The Lounge enjoyed a great opening week after reopening its doors to UNSW staff and alumni on Tuesday 15 June 2021. Over 50 staff attended the soft launch, 50 diners booked in for lunch on the first day of opening and over 300 people were welcomed to the venue in the first week.
Namit Gandhi, Head of Operations & Hospitality Operations, was thrilled with the results of the opening week. "It is so exciting that The Lounge has reopened after over a year and it has been wonderful to see colleagues getting together to enjoy the wonderful space, food and service that The Lounge offers," he said. 
"The team is excited and inspired with all the enquiries and wonderful feedback we have received from colleagues who have visited the Lounge following the reopen.
"I would like to thank UNSW Estate Management, our catering partner The Fresh Collective and the UNSW Hospitality team for their collaboration in making this space available to UNSW staff and alumni once again."
Here is what some of our staff had to say after attending the soft launch.
"Amazing food and service! Definitely will be back again!"
"Great experience all round and the food was really good. Having come to the original opening the experience was even better this time!"
"Can't rate it highly enough. Great food, great service, great atmosphere. Really pleased you've been able to reopen."
Don't forget about our reopening specials
You can enjoy half-price drinks (house beverages only) on 23-25 June, Wednesday to Friday from 4pm-7pm.
We are also offering a weekly lunch special for June, a freshly baked tart priced at $16, and a beer or cider can be added for an additional $5.
Look out for more exciting specials coming in July!
For more information about The Lounge, menu offerings or to make a reservation, visit The Lounge.
Comments