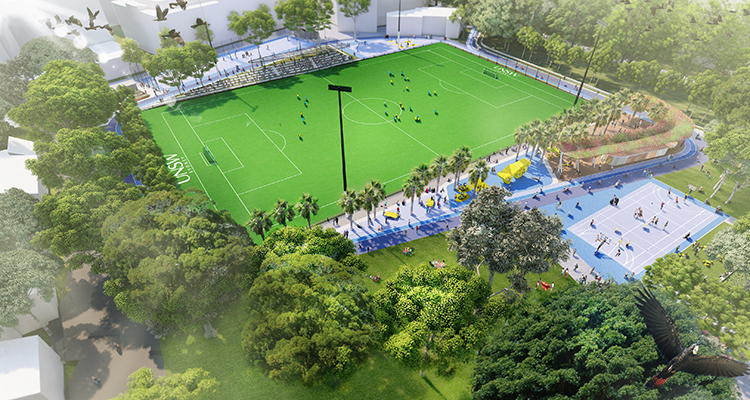 While its vision remains the same, redevelopment plans for UNSW's Village Green will be put on hold until 2022. 
  
During these very challenging times, and in line with other measures the University is taking to address our financial situation, UNSW has made the difficult decision to postpone the Village Green redevelopment project.  
  
As we adapt to the current environment and focus on more immediate challenges, the University has decided postponing the project is the right decision to take at this time.  
  
The transformation of the Village Green remains a priority for the University and our vision for the Village Green remains the same, especially the enhanced experience for students and Arc. 
 
UNSW remains committed to delivering the Village Green redevelopment project and looks forward to recommencing the project by 2022. 
  
Given the postponement is expected to last 18 to 24 months, Estate Management will secure the site, which includes maintaining the fencing around the site and other safety measures.   
  
All sports and clubs that were relocated as part of this project will continue their current arrangements at alternative locations.  
  
Estate Management would like to acknowledge all the students, staff and the project team who have contributed to the project and worked collaboratively to bring the project vision to life.  
  
For more information about the project, visit the Village Green redevelopment page on the Estate Management website. 
Comments