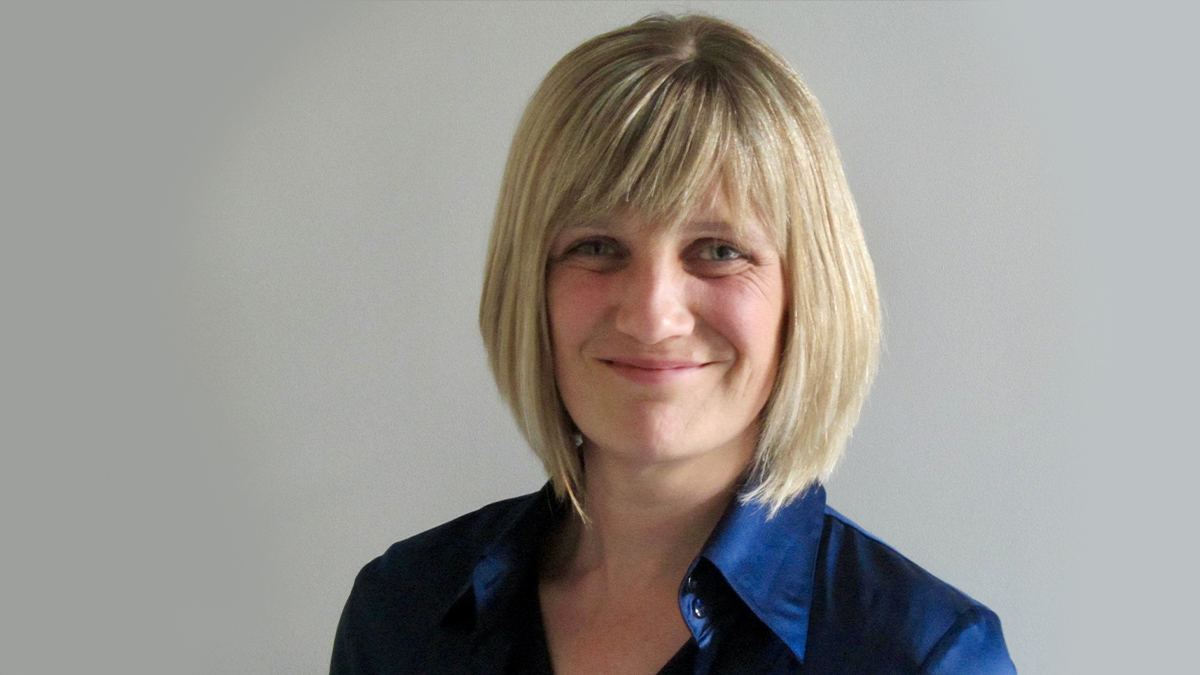 Professor Sparks says she is delighted to be joining UNSW Canberra, given its global reputation for excellence.
UNSW Sydney President and Vice-Chancellor Professor Ian Jacobs has announced the appointment of Professor Emma Sparks as UNSW Canberra's incoming Dean and Rector.
Professor Sparks, who will take up the position in January 2022, is a systems engineer and currently Director of Programme Portfolio Delivery, Deputy Director of Education and Head of the Centre for Systems and Technology Management at Cranfield University in the United Kingdom (UK).
Professor Sparks has a BSc (Hons) in sports science and osteopathy, an MSc and PhD in systems engineering for defence, and a postgraduate certificate in teaching, learning and assessment for higher education. She is a member of the International Council on Systems Engineering and the Institution of Engineering and Technology. She is a senior fellow of the Higher Education Academy in the UK.
Professor Sparks was recognised as one of the Top 50 Women in Engineering in the UK and is the first female to be appointed to the role of Dean and Rector at UNSW Canberra.
Professor Sparks brings 20 years' experience of working across both the higher education and defence sectors. Before joining Cranfield University, Professor Sparks worked at the Defence Clothing and Textiles Agency and at the Defence Science and Technology Laboratory in the UK.
Her early research in the UK at the Defence Science and Technology (DST) Laboratory, Fort Halstead, focused on human protection and performance, developing next generation soldier systems. PhD research on future soldier capability led to a long-standing relationship with DST in Adelaide working on the Australian Soldier Modernisation Program, part of a $35 million package to boost the Army's combat capability.
In her current role, Professor Sparks leads the 'Women in Defence' charter activity for Cranfield University and worked with the UK military on future education needs across the services. In 2020, she launched the Defence and Security Programme as part of the Cranfield portfolio.
"This is an outstanding appointment for UNSW," Professor Jacobs said.
"Following a global search, we are delighted to appoint an academic of the calibre of Professor Sparks. Having worked with the military, defence contractors and government agencies, Emma brings deep insights into the impact university teaching and research can have for the benefit of these important stakeholders.
"Emma will arrive at an exciting time to lead on delivery of our renewed agreement with the Australian Defence Force and our new Canberra campus in partnership with the ACT government."
Professor Sparks said she was delighted to be joining UNSW Canberra given its global reputation for excellence.
"UNSW has provided education services for the Australian Defence Force in Canberra for more than 50 years. This is a nationally significant collaboration, and I am excited to have the opportunity to lead the team educating defence leaders of the future," Professor Sparks said.
"UNSW is also the premier university in Australia for the quality and impact of its research. UNSW Canberra is leading the way not just in defence research, but also in areas such as bushfire dynamics, healthcare policy and gender equality. I look forward as Dean and Rector to further fostering an environment where more ground-breaking discoveries emerge to help industry and government."
Comments