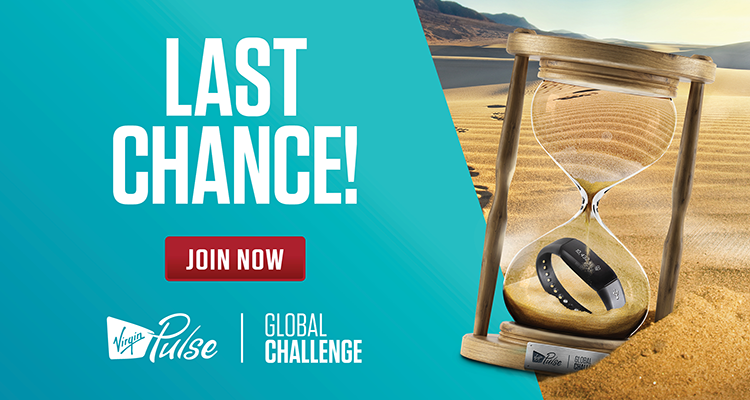 It's your last chance to secure your spot on a team for the Global Challenge – registrations close at the end of April.
The Global Challenge is a 100-day health and wellbeing event starting on 22 May. Teams of seven undertake a virtual journey around the world while increasing their activity levels and focusing on improving their nutrition, balance, focus and sleep.
There are plenty of new features to discover this year, including:
Health Dashboard: your customised and holistic health coach, cheerleader and motivational speaker, all rolled into one

Earn points to track your new healthy behaviours

Discover everything you need to know, inside and out, with Health Hub
If you'd like to participate, you need to:
Get together with a team of seven colleagues

Choose a team captain

Choose a team name

Check with your Area Manager (see below) if funding is available

Register your team 

here
All faculties and divisions have an Area Manager (see below) who should be contacted to see if funding is still available for more teams. If your faculty or division is not listed but you have a team assembled and ready to register, please contact Liza Poppert. 
Arts & Social Sciences: Winnie Hii
Built Environment: Alfonsus Alvin
Business: Edwina Taylor-Perkins
Canberra: Pru May
Engineering: Blathnaid Farrell
Law: Kyle Allen
Medicine: Elaine Duffy
Science: Shane Hengst & Alyce Taylor
DVC Academic: Jenna Adams
DVC Enterprise: Claudia Avendano
DVC Equity, Diversity & Inclusion: Kylie Brenton
DVC Research: Lisa Sloan
Division of External Relations: Emma Sedlak
Division of Human Resources: Anna Rogers
Division of Finance & Operations: Maddy Stephen
Registrations close at the end of April so get your team together today!
Comments