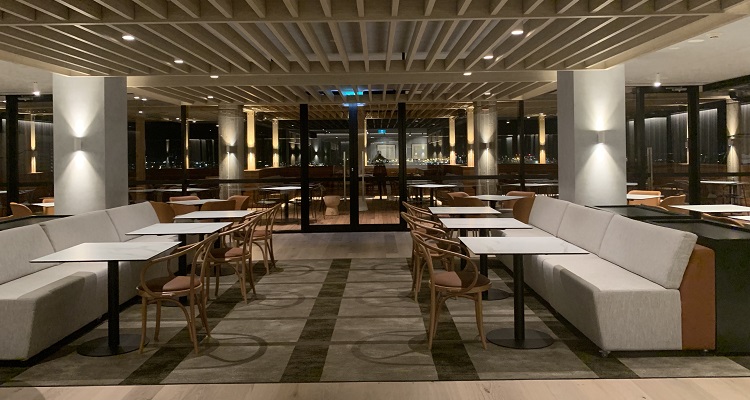 The Lounge will introduce a unique dining experience to the Kensington campus, offering one to three course meals with a full range of dietary options.
On 20 May The Lounge, a new and contemporary dining experience for staff, will open on Level 11 of the Library Building. The Lounge is a high-quality modern and designed staff space with matching hospitality, food and service.
The Lounge will provide an inclusive space for all staff to socialise, engage and network over a coffee or a meal.
The menu is created from the freshest ingredients with free-range animal products and certified sustainable farmed products used whenever possible. All menus will be set price table d'hote, offering one to three course meals, with a full range of dietary options.
The spacious terrace allows staff and their guests to enjoy views over campus and across Sydney's skyline. There is a choice of tables in a central area or three covered cabanas, seating up to 12.
The Lounge will be available for you to invite your guests, friends and partners of UNSW to enjoy a smart dining hospitality experience - for a coffee, breakfast, morning tea, lunch, afternoon tea, dinner, or Happy Hour - from Monday through Friday.
Stay tuned for more information on The Lounge!
Comments