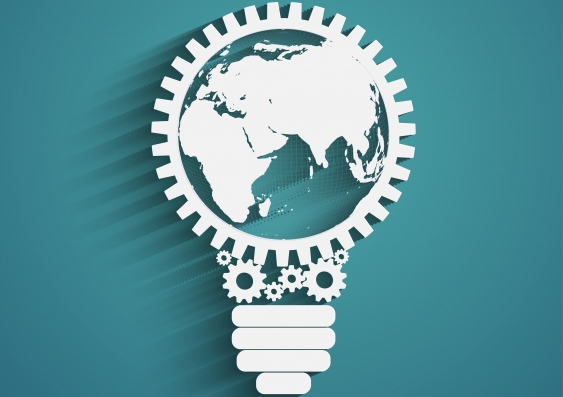 On this year's Global Day of the Engineer, we celebrate engineers at UNSW whose research is making an impact on the world.
Every year, the Global Day of the Engineer brings together the international engineering community to celebrate the accomplishments of engineers, engage students in engineering activities and share the innovations engineers create every day.
From revolutionising solar cell efficiency and manufacturing to inventing transformational membrane technologies for water filtration that spawned an entire global industry, UNSW Sydney engineers are solving complex global problems to help shape the world of tomorrow.
It is a day to celebrate the achievements of our students who are involved in self-led projects which emphasise cross-disciplinary collaboration, smart use of technology and global engagement. From setting solar car world records and launching balloons in space all the way to humanitarian activities, each of our student projects is applying what students learn in the classroom to multi-dimensional real-world challenges to ensure our graduates are set-up for success in industry.
Here are some of the many highlights of how engineers, researchers and students at UNSW are shaping the world.
Hydrogen storage for renewables
Professor Kondo-Francois Aguey-Zinsou and his team at UNSW's School of Chemical Engineering have developed a unique system that provides cheap storage and transportation of hydrogen which they expect will provide a new alternative for energy storage for residential and commercial uses within two years.
Find out more.
Technology to repair hearts
Drawing on her knowledge of silk-based biomaterials, Graduate School of Biomedical Engineering researcher Dr Jelena Rnjak-Kovacina is working to improve technology that could one day repair the hearts of cardiac patients.
Find out more.
Drone-on-demand
Professor Con Doolan and his aeroacoustics research group from School of Mechanical Engineering are working on a project that aims to create 'drones-on-demand' for the Department of Defence. His team is using their expertise in the science of sound production by air and water flow to make sure the drones are quiet as possible.
Find out more.
Powerful new technology maps Townsville floods in near real-time
In a world-first, Professor Linin Ge from the School of Civil and Environmental Engineering used advanced satellite technology to map flooded areas from space. This technology was used to provide snapshots of rising floodwaters during the Townsville floods in February 2019.
Find out more.
Satellite solar technology comes down to Earth
Researchers from the School of Solar Photovoltaics Renewable Energy Engineering are no strangers to setting new records for solar cell efficiency levels. But Associate Professor Ned Ekins-Daukes has made it his mission to develop space cells with the highest efficiencies at the lowest weight. 
Find out more.
Climate change problem solved with waste products
Engineers from the School of Minerals Energy Resources Engineering have developed a new high-density geopolymer concrete using fly ash and sheet furnace slag that enhances the stability of armour units on breakwaters. These coastal structures are a protection measure to shelter ports, harbour and coastal properties against storms and damaging waves.
Find out more.
Change detection in remotely sensed images
A team led by Professor Arcot Sowmya from the School of Computer Science and Engineering, is working on research on automated change detection in remotely sensed images which will give precise measurements in terms of area, volume and actual location on the ground. This technology can be used in several different industries including insurance, agriculture, disaster response and environmental monitoring.
Find out more.
Quantum communication to ensure secrets stay top secret
Using quantum theory, Associate Professor Robert Malaney from the School of Electrical Engineering and Telecommunications is looking at encrypting communication made over long distances using satellites. His research will be vital in helping keep communication private among defence personnel.
Find out more.
Student solar car sets new efficiency world record
The UNSW Sunswift solar car team set a Guinness World Record for the lowest energy consumption while driving across Australia in an electric car they built themselves. The car was built by Sunswift, a student-led initiative and used about the same energy per day as that of a standard household. It cost under $50 to run the car from Perth to Sydney.
Find out more.
Comments